How to Write a News Report
How to Write a News Report? - Tips and Points to Remember
Writing a news report would be an easy task if you are interested in the news and are constantly updated with the latest events. A report is a brief story of an event that is happening or has already happened. Being a report writer, you must aim to write the report in an understandable way and ensure the message is conveyed to the readers. It must, therefore, be written in simple language. The subject of the news report has to be presented clearly, and the style of writing must be precise.
Read through the article to learn how to write a news report in English.
Table of Contents
How to write a news report, visiting the site, interviewing witnesses, transcribing the interviews, introduction of the report, body of the report, answering the 5ws and the h, writing in short sentences, attribution, factual check, concluding the news report, catchy headline, frequently asked questions on how to write a news report.
We all have the practice of reading the newspaper. At times, we just read the headlines. We decide to read the full news article only if the headline is interesting. The body also has to sound interesting or must be engaging enough; otherwise, we skip the news. Writing a news report is very different from writing a general article. A news report is an informative report, not an opinionated article. Take a look at the following section to understand how you can structure your news report.
Structure of a News Report
A news report should include the following,
Headline: It tells what the story is about.
Byline: It tells about the writer of the story.
Lead: Covers the most important facts.
Body: Includes a detailed account of the event/occurrence.
Ending: Talks about the solution or something to think about.
To get a better understanding of how to write a news report in English, we have provided a few tips for your reference.
Collection of Information
Collecting the right information is the primary thing before writing a news report. The main purpose of writing a report is to help the readers get true information about an event. To provide true information to the readers, you will have to provide proper evidence supporting it. Therefore, it is essential to collect as much information as possible to prove your point. There are multiple ways to collect and present information, some of which are mentioned below.
Site visiting is an interesting way of collecting and gathering all the information related to the event. It will help you find the exact data regarding the event. You can note everything you see and capture images to showcase as evidence.
While surveying, you can find a lot of people around you so that information can be collected from the witnesses. Their accounts may sound a little exaggerated at times; be smart enough to separate facts from fabricated information. To ensure you do not miss out on any information, you can record all your interviews.
After you have collected all the interviews, you can transcribe them to make them understandable to the readers.
Writing the Report – Steps to Follow
For a news report, the most important information comes from the headline and the first line of the report. The style of writing a news report must be like an inverted pyramid where the important information must be written in the first paragraph. The body of the report covers other information and supporting details related to the event. And the less important information must be added in the concluding paragraph.
While writing the report, make sure to start with the introductory paragraph, which must include the main story. The people involved, place and date have to be mentioned in this paragraph. This can be followed by a detailed account of the event/occurrence.
The body of the report must include other relevant information about the event. You can describe whatever you noted during the site visit and add the interviews you took. Make sure that the report is written in the third person point of view and in a neutral voice. It must be written in a way that sounds more informative rather than opinionated. There is not much place for personal emotions in a news report; it has to be objective.
While writing a news report, make sure you answer all the WH questions
What was the event?
Where did it take place?
When did it take place? (Date and Time)
Who was involved in the event?
Why did it happen?
How did the event happen?
After you have collected all these answers, you can begin writing the news report.
While writing a report, keep in mind that the sentences must be clear and concise. Do not write complex sentences. This will also help in using the apt vocabulary and in reducing grammatical errors.
Always acknowledge where you acquired the information unless it is common knowledge. Not giving credit to someone can get you in trouble.
A news report is different from an opinion piece in that only factual information is provided in a news report. Therefore, while writing a news report, make sure to collect all the facts and evidence and present them well in your report.
In the concluding paragraph, you can summarise your findings and also provide information related to a possible follow-up.
The headline plays a very crucial role in news report writing as it attracts the readers. A proper headline can be framed for a news report only after the writing is completed.
What is a news report?
A news report is a factual account of an event or an occurrence written with the intention of spreading information about what is happening in and around the world.
How do I write a news report?
Always follow the inverted pyramid style to write a news report. The important information is written at the beginning while leaving the less important parts until the end of the report. Write a catchy headline and keep the language simple and direct. Stick to facts and attribute facts to the source from which you acquired the information.
Leave a Comment Cancel reply
Your Mobile number and Email id will not be published. Required fields are marked *
Request OTP on Voice Call
Post My Comment

Register with BYJU'S & Download Free PDFs
Register with byju's & watch live videos.
Get in touch with us
Are you sure you want to logout?
Please select your grade.
How to Write a News Report?
Writing a news report, news report.
Reports in a newspaper inform the readers about what is happening around them.
A report is a brief account of an event that has already happened or is happening.
The primary purpose of writing a news report is to give the readers an accurate account of what happened.
Types of News Reports
National News
International News
Entertainment News
Business news
Sports news
Structure of a News Report
The headline informs the reader what the report is about.
The byline informs the reader about the name of the writer.
The place line informs the location of the incident.
The lead of a report covers the most important information.
The body provides detailed information.
The ending has the solution or gives a conclusion to the report.
Step 1: Gathering Information
Collect important and accurate information about the incident.
Collect reliable evidence to support your story.
Step 2: Visiting the Site
Visit the place where the event took place.
You might come across interesting facts about the news from the site.
Step 3: Interviews
Conduct interviews with the eyewitnesses of the incident.
Record all the interviews.
Step 4: Transcribing the Interviews
Transcribe the recorded interviews so the reader can understand them easily.
Step 5: Start Writing the Report
After collecting all the data, you can start writing the report .
Step 6: Catchy Headline
Your headline should be interesting and capture the readers' interest.
A proper headline can be decided after the report writing is completed.
Step 7: Writing the Lead
The introductory paragraph of the news should mention all the important information.
It should have the names of the people involved, the date, place, and time of what happened.
Step 8: The body
The body should have the detailing of the things that were mentioned on the lead.
It should be written in a third-person neutral point of view .
Step 9: Include the 5Ws and 1H
What, when, where, why, who, and how something happened.
What was the incident?
When was the incident?
Where was the incident?
Why did it happen?
Who was involved?
How did it happen?
Step 10: Writing the Conclusion
Includes the family details and current condition of the people involved.
It will have suggestions for a solution.
Step 11: Editing and Fact-checking
Edit the report before you publish it to the audience.
Check that all the information provided is accurate and not fabricated.
Related topics
Exploring the World of Adjectives: Types, Usage, and Examples
What are Parts of Speech? Parts of speech determine words' grammatical and semantic position in a sentence. Activity time The parts of speech are nouns, adverbs, conjunctions, pronouns, interjections, adjectives, articles, prepositions, and verbs. Identify the parts of speech of the underlined words in the following sentences. White- Adjective Big- Adjective Exciting- Adjectives New- […]
Memoir Writing: Basic Elements, Structures, and Types
Memoir: A memoir is a narrative written from an author's perspective about a particular facet of his/her own life. 'Memoir' word comes from the French word 'memoire', which means 'memory' or 'reminiscence'. Example Night: Elie Wiesel gives an account of how he survived his teenage years at Auschwitz and Buchenwald concentration camps during World War […]
Identification of Main Idea in Fiction and Non-fiction
Every story or paragraph or non-fictional text has at least one main idea. The MAIN IDEA is what the text is mostly about. (It is backed up or supported by SUPPORTING DETAILS) Before discussing how to find the main idea, we shall first look at TOPIC. Can you define a topic? A topic can be […]
Writing an Article: Structure and Essential Tips
What is an article? Structure of Article Writing : Title : Draw the attention of readers with an attractive title and indicate the main topic of the article Introduction : Attract the reader's attention with a sentence that gives a general presentation of the topic. Main Body : Between these sentences, the body should do […]
Other topics
How to Find the Area of Rectangle?
How to Solve Right Triangles?
Ways to Simplify Algebraic Expressions
Safalta Exam Preparation Online
What is news report writing: check here format and sample.
Safalta Expert Published by: Blog Safalta Updated Wed, 18 Oct 2023 11:52 AM IST
Free Demo Classes
Register here for Free Demo Classes
Waw! Just one step away to get free demo classes.
Source: safalta
Click here to buy a course on Digital Marketing -   Digital Marketing Specialization Course .
Table of Contents
What is News Report writing?
Format of News Report writing.
The Inverted Pyramid Rule
Understanding the 5Ws and 1H
Sample of a news report
What is news report writing?
A news report is a fact-based story, on a particular event or incident happening/happened. News report gives all the information about incidents that already happened or currently taking place along with covering answers of 5Ws and 1H i.e., Where, When, Who, why, and How. Download these FREE Ebooks: 1 Introduction to Digital Marketing 2 Website Planning and Creation
Format of News Report writing
The format of News Report writing includes:
This basic and standard structure of a news report must be followed to write a good news report.
Headline: It is the title of the report. The title should not be too long.
Byline: It involves the name of the author.
Lead:  Lead includes the most important points of the report.
Body: In the body, more detailed information is given about the Lead.
Conclusion: The conclusion is the ending paragraph of the report.
The Inverted Pyramid Rule:
News report writing follows an Inverted pyramid rule as mentioned in the format section that the most important information is written fast in the Lead section then the body covers less information than the lead and at last, the conclusion includes the least information. This is called the inverted pyramid writing style. This gives the reader the most important information first. 
Understanding the 5Ws and 1H:
The 5Ws are: What, Where, When, Who, why, and How. Let's understand the relevance of these Ws and Hs: 
What involves the event/incident? 
When involves the date & time
Where involves the places & venue
Why involves the reason for the event
Who is mentioned, to tell about the people involved?
How was the event?
To stand out in your report, make sure the report answers all 5Ws and 1H. Collect all the facts and figures about the event/incident to ensure you look complete and worth reading.
Sample of a news report writing:  
Here is a sample of a news report writing: (Headline) Major earthquake strikes the central region (Lead) A magnitude 7.0 earthquake struck the central region of the country early this morning, causing widespread damage and leaving at least 100 people injured. (Body) The earthquake, which occurred at 4:37 a.m. local time, was centered approximately 20 miles southwest of the city of X. It was felt as far as 200 miles away, with reports of shaking and structural damage in several nearby towns and cities. According to the National Earthquake Information Center, the quake was followed by several aftershocks, the largest of which had a magnitude of 5.4. The extent of the damage is still being assessed, but local authorities have reported significant damage to buildings and infrastructure, including collapsed bridges and roads. Power and telecommunications are also reported to be disrupted in some areas. The local hospital has treated at least 100 people for injuries ranging from minor cuts and bruises to broken bones. Emergency services are working to evacuate residents from damaged buildings and provide assistance to those affected by the earthquake. (Conclusion) It is not yet clear what caused the earthquake or how long the recovery process will take. Officials are urging residents to remain calm and follow any evacuation or safety instructions issued by emergency services. The government has also announced that it will be providing financial assistance to those affected by the earthquake.
What is report writing?
What are 5ws and 1h in news report writing.
Start Learning & Earning
Digital Marketing
Job Ready Courses
Graphic Designing
Advance Excel
Trending Courses
Master Certification in Digital Marketing Programme (Batch-8)
Now at just ₹ 64999 ₹ 125000 48% off
Professional Certification Programme in Digital Marketing (Batch-2)
Now at just ₹ 49999 ₹ 125000 60% off
Advanced Certification in Digital Marketing Online Programme (Batch-19)
Now at just ₹ 24999 ₹ 49999 50% off
Advance Certification In Graphic Design Programme (Batch-8) : 100 Hours Live Interactive Classes
Now at just ₹ 15999 ₹ 29999 47% off
Advanced Certification in Digital Marketing Classroom Programme (Batch-3)
Now at just ₹ 29999 ₹ 99999 70% off
WhatsApp Business Marketing Course
Now at just ₹ 599 ₹ 1599 63% off
Advance Excel Course
Now at just ₹ 2499 ₹ 8000 69% off
Basic Digital Marketing Course (Batch-24): 50 Hours Live+ Recorded Classes!
Now at just ₹ 1499 ₹ 9999 85% off
Advance Excel Course with VBA
Now at just ₹ 4499 ₹ 9999 55% off
अपनी वेबसाइट पर हम डाटा संग्रह टूल्स, जैसे की कुकीज के माध्यम से आपकी जानकारी एकत्र करते हैं ताकि आपको बेहतर अनुभव प्रदान कर सकें, वेबसाइट के ट्रैफिक का विश्लेषण कर सकें, कॉन्टेंट व्यक्तिगत तरीके से पेश कर सकें और हमारे पार्टनर्स, जैसे की Google, और सोशल मीडिया साइट्स, जैसे की Facebook, के साथ लक्षित विज्ञापन पेश करने के लिए उपयोग कर सकें। साथ ही, अगर आप साइन-अप करते हैं, तो हम आपका ईमेल पता, फोन नंबर और अन्य विवरण पूरी तरह सुरक्षित तरीके से स्टोर करते हैं। आप कुकीज नीति पृष्ठ से अपनी कुकीज हटा सकते है और रजिस्टर्ड यूजर अपने प्रोफाइल पेज से अपना व्यक्तिगत डाटा हटा या एक्सपोर्ट कर सकते हैं। हमारी Cookies Policy , Privacy Policy और Terms & Conditions के बारे में पढ़ें और अपनी सहमति देने के लिए Agree पर क्लिक करें।
Download App for Live stream
Live stream is currently not available on web. Kindly download our app.
Popular Searches
Most Popular Exams
You have awarded with Avid Reader-3 for reading 50 ebooks on safalta.com. Keep learning and earn coins and badges.
Write smarter with our new features for professionals.
How to write a news report.
Jacqueline Luberto
The ParagraphAI Team
Learning how to write a news report can be a challenging task, but by following a few key steps, you can ensure that your report is clear, accurate, and informative.
Firstly, it's important to research your topic thoroughly and gather a variety of sources to ensure the accuracy of your information. Next, create an outline to organize your thoughts and information in a logical manner. This will help you to clearly present the most important facts and details in the report.
When writing the report, make sure to use a clear and concise style, avoid using overly complex language or jargon, and make sure to include quotes from sources to add credibility to your report. Additionally, it's important to check your report for errors and to verify the accuracy of all information before publishing it. Following these steps will help you to write a clear and compelling news report that will inform and engage your readers.
In this article, we will provide tips on how to write an effective news report that will help you engage more readers using a free AI report writer, ParagraphAI.
What is a News Report?
A news report is a written or broadcast piece of information about current events, typically involving political, social, economic and cultural issues, and events that happen locally or internationally. News reports are typically produced by journalists and are intended to inform the public about important events and issues.
They can be found in various media such as newspapers, magazines, television, radio, and online news websites. News reports are usually written in a straightforward, objective style and are intended to provide accurate and timely information to the audience.
What Should be in a News Report?
A news report should be a clear, accurate, and informative account of current events. In order to effectively convey information to readers, viewers, or listeners, a news report should include several key elements.
Headline : Provides the story's topic or subject.
Byline : Reveals the author or writer of the story.
Lead : Encompasses the critical facts at the outset.
Body : Offers an extensive description of the event or incident.
Conclusion : Addresses the resolution or leaves the reader with a thought-provoking idea.
Writing Your Headline
The first element of a news report is a clear and concise headline that summarizes the main focus of the report. The headline should be attention-grabbing and give readers a sense of what the report is about, while also being informative.
Use Your Introduction as Your Hook
The next important element of a news report is the lead or introduction. This is the opening sentence or paragraph of the report and it should be written in a way that captures the reader's attention and summarizes the main points of the report. The lead should be written in a clear and concise manner, and should be no longer than a few sentences.
Get into the Details
The body of the report should provide details about the event or issue being reported on. It should include facts and information that are relevant to the story, and should be presented in a logical and organized manner. The body should also include quotes from sources, such as people involved in the event or experts in the field, to add credibility to the report.
One of the most important elements of a news report is accuracy. It is essential that the information included in the report is factually correct and can be verified. Reporters should always check their sources and verify any information that is not common knowledge. It's also important to note that in order to avoid bias and maintain objectivity, reporters should always report on both sides of the story, providing a balanced account of the events.
In order to make the report more engaging and interesting, the reporter should use the right tone and language. The language used in the report should be easy to understand and free of jargon or complex terms. The tone should be appropriate to the subject matter and should not be sensationalistic or biased.
In addition to the above-mentioned elements, a news report should also include a closing or conclusion that summarizes the main points of the report and provides context for the events or issues being reported on. This can help to give readers a better understanding of the story and its significance.
Add Some Details
Finally, a good news report should also include multimedia elements such as photos, videos, and audio recordings, which can help to add visual interest and context to the report. These elements can also help to make the report more engaging and informative.
In conclusion, a good news report should include a clear and concise headline, an attention-grabbing lead, a well-organized body with relevant and accurate information, quotes from credible sources, appropriate tone and language, a closing or conclusion, and multimedia elements. By including these elements, reporters can ensure that their news reports are clear, accurate, and informative, and that they effectively convey the important information to their audience.
How to Write a News Report with ParagraphAI in One Easy Step
ParagraphAI is a free AI writing tool that crafts perfectly curated content for all your writing needs, from social media posts and blog articles to essays and professional works. In one easy step, enter your topic and each point you want to address and watch as ParagraphAI takes care of the rest. It will generate high-quality, well-researched, and plagiarism-free content tailored to your specific audience. ParagraphAI is available as an app and a browser extension. This flexibility is perfect for times you need to write on the go or from your computer.
ParagraphAI is a versatile assistant when it comes to generating text, regardless of if you are writing for a professional or casual setting. It will help with all of your writing needs, especially when it comes to how to write a news report.
With the right topic in mind, you are guaranteed to write better paragraphs in less time, allowing for more productivity in the creative process.
Best of all, ParagraphAI is a free AI writer tool . So why not give it a try the next time you're stuck figuring out how to write a paragraph? You'll be pleasantly surprised at how easy and fun it is.
Harness the limitless potential of AI
Meet ParagraphAI – your AI ally for writing that's fast, effortless, and crystal clear, ensuring each of your messages lands just right.
Your writing, at its best.
Download ParagraphAI's FREE AI writer and see how it takes your writing to the next level.
RELATED POSTS
The Top 10 Places The World's First GPT-3 System Keyboard Can Help You
The best places to use the world's first GPT-powered AI writing system keyboard.
How to Write a Resume
It may seem difficult at first—perhaps you're getting caught up in what vocabulary to use, or maybe you're having trouble organizing your thoughts.
Write a Translation
An ai writer for students, ceos, and everyone in between, meet your ai writing assistant.
write paragraphs
write emails
write lists
write articles
write translations
write blog posts
write an outline
write ad copy
write product descriptions
write technical manuals
write song lyrics & poetry
write reports
write newsletters
write a story
write social media posts, tweets, and hashtags
write corporate communications
write seo-friendly content
write press releases​
write messages
write presentations, speeches, and scripts
write a cover letter
write news reports
write website content
write sales proposals
write real estate listings
write a resume
write an essay
Writing, grammar, and communication tips for your inbox.
Home » How to Write a News Report
ParagraphAI builds AI writing software with love. Our AI writing app and keyboard is built   by a team of expert engineers, designers, thought-leaders and students from Meta, MIT, OpenAI and beyond.
Quick Links
Support Plans Tutorials Affiliates Ethics Book a Demo
Team Privacy Policy Terms of Service Chrome Privacy Corporate Information  Sitemap
Get it Free
ParagraphAI is the #1 AI Writing Assistant App and Keyboard for iOS, Android and Chrome.
Copyright © 2023 ParagraphAI Inc., All rights reserved. The world's first GPT powered AI writing app & keyboard.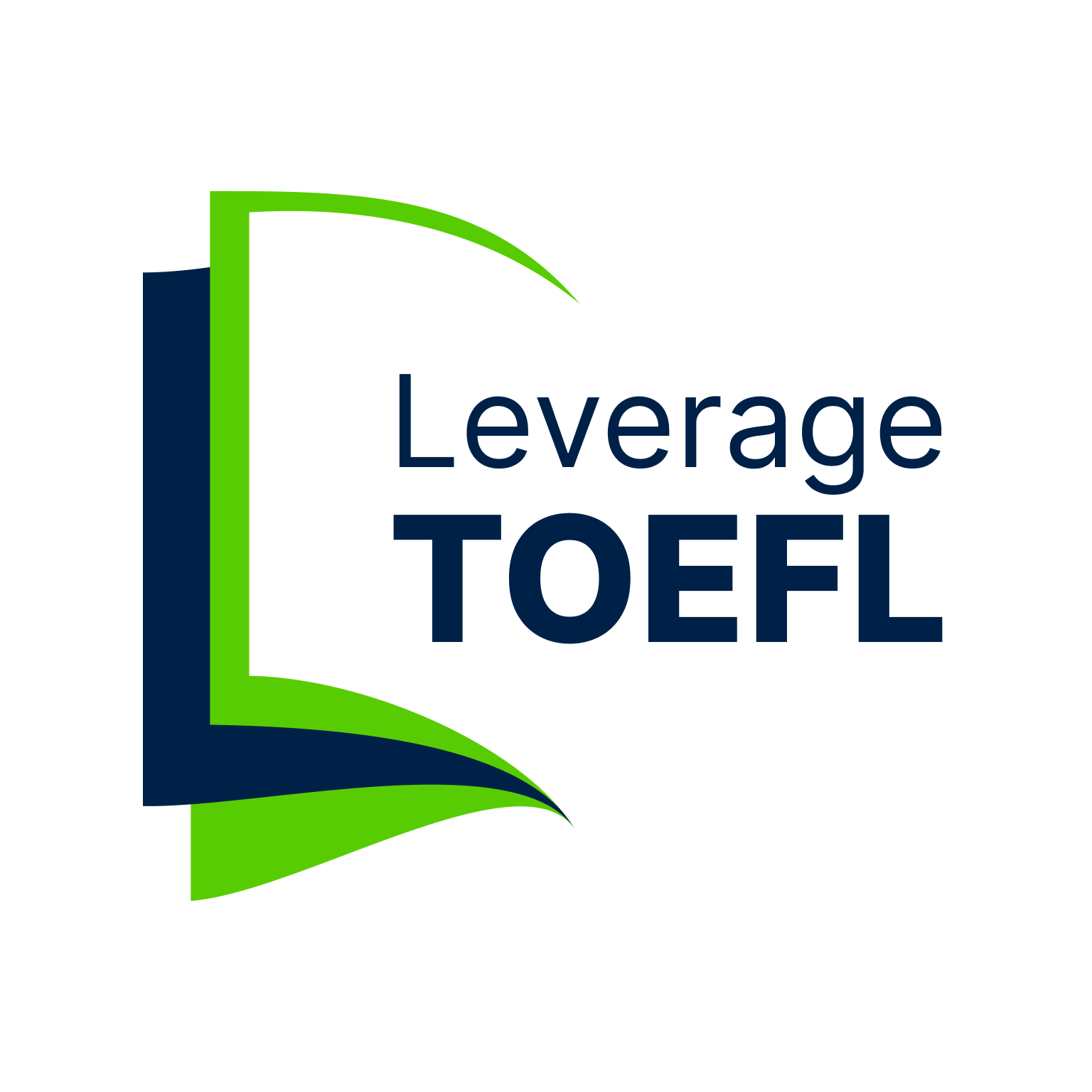 25,000+ students realised their study abroad dream with us. Take the first step today
Here's your new year gift, one app for all your, study abroad needs, start your journey, track your progress, grow with the community and so much more.

Verification Code
An OTP has been sent to your registered mobile no. Please verify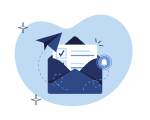 Thanks for your comment !
Our team will review it before it's shown to our readers.

Report Writing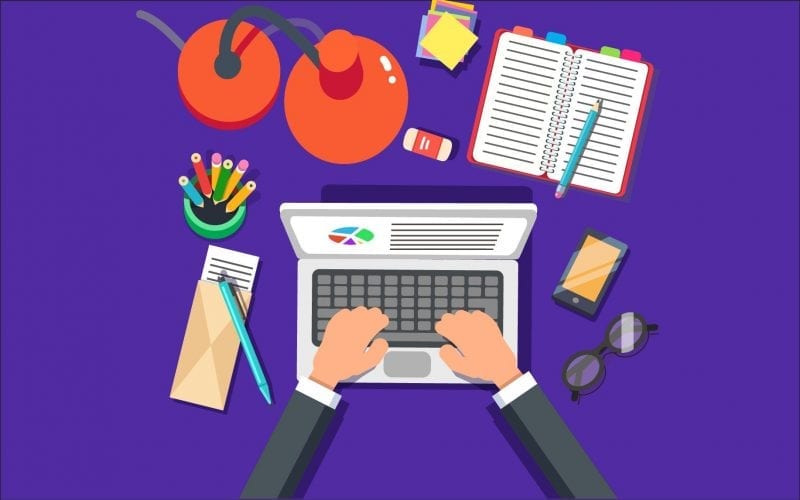 The term "report" refers to a nonfiction work that presents and/or paraphrases the facts on a specific occasion, subject, or problem. The notion is that a good report will contain all the information that someone who is not familiar with the subject needs to know. Reports make it simple to bring someone up to speed on a subject, but actually writing a report is far from simple. This blog will walk you through the fundamentals of report writing, including the structure and practice themes.
This Blog Includes:
What is a report, reporting formats, newspaper or magazine reports, business reports, technical reports, what is report writing, report writing: things to keep in mind, structure of report writing, magazine vs newspaper report writing format, report writing format for class 10th to 12th, report writing example, report writing for school students: practice questions, report writing slideshare.
Report Writing in 7 steps
Also Read: Message Writing
A report is a short document written for a particular purpose or audience. It usually sets out and analyses a problem often recommended for future purposes. Requirements for the precise form of the report depend on the department and organization. Technically, a report is defined as "any account, verbal or written, of the matters pertaining to a given topic." This could be used to describe anything, from a witness's evidence in court to a student's book report.
Actually, when people use the word "report," they usually mean official documents that lay out the details of a subject. These documents are typically written by an authority on the subject or someone who has been tasked with conducting research on it. Although there are other forms of reports, which are discussed in the following section, they primarily fulfil this definition.
What information does reporting contain? All facts are appreciated, but reports, in particular, frequently contain the following kinds of information:
Information about a circumstance or event
The aftereffects or ongoing impact of an incident or occurrence
Analytical or statistical data evaluation
Interpretations based on the report's data
Based on the report's information, make predictions or suggestions
Relationships between the information and other reports or events
Although there are some fundamental differences, producing reports and essays share many similarities. Both rely on facts, but essays also include the author's personal viewpoints and justifications. Reports normally stick to the facts only, however, they could include some of the author's interpretation in the conclusion.
Reports are also quite well ordered, frequently with tables of contents of headers and subheadings. This makes it simpler for readers to quickly scan reports for the data they need. Essays, on the other hand, should be read from beginning to end rather than being perused for particular information.
Depending on the objective and audience for your report, there are a few distinct types of reports. The most typical report types are listed briefly below:
Academic report: Examines a student's knowledge of the subject; examples include book reports, historical event reports, and biographies.
Identifies data from company reports, such as marketing reports, internal memoranda, SWOT analyses, and feasibility reports, that is useful in corporate planning.
Shares research findings in the form of case studies and research articles, usually in scientific publications.
Depending on how they are written, reports can be further categorised. A report, for instance, could be professional or casual, brief or lengthy, and internal or external. A lateral report is for persons on the author's level but in separate departments, whereas a vertical report is for those on the author's level but with different levels of the hierarchy (i.e., people who work above you and below you).
Report formats can be as varied as writing styles, but in this manual, we'll concentrate on academic reports, which are often formal and informational.
Also Read: How to Write a Leave Application?
Major Types of Reports
While the most common type of reports corresponds to the ones we read in newspapers and magazines, there are other kinds of reports that are curated for business or research purposes. Here are the major forms of report writing that you must know about:
The main purpose of newspaper or magazine reports is to cover a particular event or happening. They generally elaborate upon the 4Ws and 1H, i.e. What, Where, When, Why, and How. The key elements of newspaper or magazine report writing are as follows:
Headline (Title)
Report's Name, Place, and Date
Conclusion (Citation of sources)
Here is an example of a news report:
Credit: Pinterest
Business reports aim to analyze a situation or case study by implementing business theories and suggest improvements accordingly. In business report writing, you must adhere to a formal style of writing and these reports are usually lengthier than news reports since they aim to assess a particular issue in detail and provide solutions. The basic structure of business reports includes:
Table of Contents
Executive summary
Findings/Recommendations
The main purpose of the technical report is to provide an empirical explanation of research-based material. Technical report writing is generally carried out by a researcher for scientific journals or product development and presentation, etc. A technical report mainly contains
Introduction
Experimental details
Results and discussions
Body (elaborating upon the findings)
Must Read: IELTS Writing Tips
A report is a written record of what you've seen, heard, done, or looked into. It is a well-organized and methodical presentation of facts and results from an event that has already occurred. Reports are a sort of written assessment that is used to determine what you have learned through your reading, study, or experience, as well as to provide you with hands-on experience with a crucial skill that is often used in the business.
Before writing a report, there are certain things you must know to ensure that you draft a precise and structured report, and these points to remember are listed below:
Write a concise and clear title of the report.
Always use the past tense.
Don't explain the issue in the first person, i.e. 'I' or 'Me'. Always write in the third person.
Put the date, name of the place as well as the reporter's name after the heading.
Structure the report by dividing it into paragraphs.
Stick to the facts and keep it descriptive.
Must Read: IELTS Sample Letters
The format of a report is determined by the kind of report it is and the assignment's requirements. While reports can have their own particular format, the majority use the following general framework:
Executive summary: A stand-alone section that highlights the findings in your report so that readers will know what to expect, much like an abstract in an academic paper. These are more frequently used for official reports than for academic ones.
Introduction: Your introduction introduces the main subject you're going to explore in the report, along with your thesis statement and any previous knowledge that is necessary before you get into your own results.
Body: Using headings and subheadings, the report's body discusses all of your significant findings. The majority of the report is made up of the body; in contrast to the introduction and conclusion, which are each only a few paragraphs long, the body can span many pages.
In the conclusion, you should summarize all the data in your report and offer a clear interpretation or conclusion. Usually, the author inserts their own personal judgments or inferences here.
Report Writing Formats
It is quintessential to follow a proper format in report writing to provide it with a compact structure. Business reports and technical reports don't have a uniform structure and are generally based on the topic or content they are elaborating on. Let's have a look at the proper format of report writing generally for news and magazines and the key elements you must add to a news report:
To Read: How to Learn Spoken English?
The report writing structure for students in grades 10 and 12 is as follows.
Heading : A title that expresses the contents of the report in a descriptive manner.
Byline : The name of the person who is responsible for drafting the report. It's usually included in the query. Remember that you are not allowed to include any personal information in your response.
(introduction) : The '5 Ws,' or WHAT, WHY, WHEN, and WHERE, as well as WHO was invited as the main guest, might be included.
The account of the event in detail : The order in which events occurred, as well as their descriptions. It is the primary paragraph, and if necessary, it can be divided into two smaller paragraphs.
Conclusion : This will give a summary of the event's conclusion. It might include quotes from the Chief Guest's address or a summary of the event's outcome.
Credit: sampletemplates.com
Credit: SlideShare
Now that you are familiar with all the formats of report writing, here are some questions that you can practice to understand the structure and style of writing a report.
You are a student of Delhi Public School Srinagar handling a campus magazine in an editorial role. On the increasing level of global warming, write a report on the event for your school magazine.
On the Jammu-Srinagar highway, a mishap took place, where a driver lost his control and skidded off into a deep gorge. Write a report on it and include all the necessary details and eyewitness accounts.
As a reporter for the Delhi Times, you are assigned to report on the influx of migrants coming from other states of the country. Take an official statement to justify your report.
There is a cultural program in Central Park Rajiv Chowk New Delhi. The home minister of India is supposed to attend the event apart from other delegates. Report the event within the 150-200 word limit.
Write today's trend of COVID-19 cases in India. As per the official statement. include all the necessary details and factual information. Mention the state with a higher number of cases so far.
In Jawaharlal Nehru Stadium in New Delhi, a table tennis tournament was held between Delhi Public School New Delhi and DPS Punjab. Report the event in 250-300 words.
Also Read: Formal Letter Format, Types & Samples
Credits: Slideshare
Report Writ ing in 7 steps
Choose a topic based on the assignment
Conduct research
Write a thesis statement
Prepare an outline
Write a rough draft
Revise and edit your report
Proofread and check for mistakes
Make sure that every piece of information you have supplied is pertinent. Remember to double-check your grammar, spelling, tenses, and the person you are writing in. A final inspection against any structural criteria is also important. You have appropriately and completely referenced academic work. Check to make sure you haven't unintentionally, purposefully, or both duplicated something without giving credit.
Related Articles
Any business professional's toolkit must include business reports. Therefore, how can you create a thorough business report? You must first confirm that you are familiar with the responses to the following three questions.
Every company report starts with an issue that needs to be fixed. This could be something straightforward, like figuring out a better way to organise procuring office supplies, or it could be a more challenging issue, like putting in place a brand-new, multimillion-dollar computer system.
You must therefore compile the data you intend to include in your report. How do you do this? If you've never conducted in-depth research before, it can be quite a daunting task, so discovering the most efficient techniques is a real plus.
Hopefully, this blog has helped you with a comprehensive understanding of report writing and its essential components. Aiming to pursue a degree in Writing? Sign up for an e-meeting with our experts at Leverage Edu and we will help you in selecting the best course and university as well as sorting the admission process to ensure that you get successfully shortlisted.
Ankita Mishra
A writer with more than 10 years of experience, including 5 years in a newsroom, Ankita takes great pleasure in helping students via study abroad news updates about universities and visa policies. When not busy working you can find her creating memes and discussing social issues with her colleagues.
Leave a Reply Cancel reply
Save my name, email, and website in this browser for the next time I comment.
Contact no. *

Leaving already?
8 Universities with higher ROI than IITs and IIMs
Grab this one-time opportunity to download this ebook How would you describe this article ?
Please rate this article
We would like to hear more.
Connect With Us
20,000+ students realised their study abroad dream with us. take the first step today..

Resend OTP in

Need help with?
Study abroad.
UK, Canada, US & More
IELTS, GRE, GMAT & More
Scholarship, Loans & Forex
Country Preference
New Zealand
Which English test are you planning to take?
Which academic test are you planning to take.
Not Sure yet
When are you planning to take the exam?
Already booked my exam slot
Within 2 Months
Want to learn about the test
Which Degree do you wish to pursue?
When do you want to start studying abroad.
September 2023
January 2024
What is your budget to study abroad?
How To Write A News Report - IGCSE English
One of the simplest and most detailed aspects of your Paper 2 exam is news reports. They should be detailed. So, you may need to use up a large portion of your ink to get this right!
It is important to plan ahead, what you want to compose. This makes it easier to present the facts in a coherent way. As a result, you will obtain more marks.
What is a Newspaper report?
Newspapers are read by people who want information about something that has happened. They want reports quickly so reports have to be easy to read and have a snappy presentation style. They tell readers about events that have been happening in their local area, or national or international news.
How to write a Newspaper report
You will be given a question and two or three bullet points. The bullet points are the main points of your report so try to focus on them.
You would have to create a headline that captures the essence of the event. It should excite the reader's curiosity. Exaggeration is effective in this case.
Let's take a look an example of a catchy headline:
Where you have to write a newspaper report about any sport event that took place in your school. Give a headline like Wild Cricket Match or Historical Cricket Match or Omegas Won the Cup After 23 years ans so on. This automatically creates a feeling of excitement in the mind of the reader.
Add the byline after the headline, byline consists of the name of the reporter who is reporting the event.
The place should be written just before the content. This is the reporter's current location.
Example - New Delhi: (your content)
After completing the initial points comes the content of your newspaper report. The first paragraph should contain the 5W's and 1H- What, Where, When, Why, Who and How. What was the event that took place, when did it happen, where did it take place, why did it happen and how did it occur.
Example on how to plan your first paragraph:
What - A cricket tournament When - On the nineteenth of March 2021 Where - Omega International School, Chennai Who - Team Blue won Why - Annual Sports Event How - By defeating team Team Yellow
The second paragraph should contain the testimonies of people who are related to the event at hand. If you want to include what people said make sure it is in direct speech (inverted commas) or indirect speech (no inverted comma).
Example on how to plan your second paragraph:
Reporting in direct speech: "It was a tough match against the yellow team, but we won. I can't express how I feel. Thank you all for supporting us." said the Blue team captain.
Reporting in indirect speech: The Blue team captain said that the match was tough and the team deserved the win, he also said that they worked really hard for the same.
In the third paragraph briefly talk about what will happen in the future concerning the story. This is to develop an interest in the mind of the reader.
Example on how to plan your third paragraph:
When will the next tournament be held
How will the team members be rewarded.
"The winners of team blue received a cash prize of 1000 rupees. The authorities informed the next tournament will be conducted on the same date next year."
Another pointer, use past tense at all times, since the reporter mentions an event which already took place.
Example of Newspaper Report:
Q) Write a newspaper report for your local newspaper based on one of the following events: a) Volleyball b) Cricket tournament c) Football league
Wild Cricket Match
The first match was between red and blue teams. Team blue quickly eliminated team red in an hour. In the second round, it was team yellow against green. Team yellow eliminated team green also in about an hour. In the final round, team blue versus team yellow. After two hours, team blue eliminated team yellow and won the tournament. After the tournament, team blue's captain said, "It was a tough match against the yellow team, but we won. I can't express how I feel. Thank you all for supporting us."
The winners of team blue received a cash prize of 1000 rupees. The authorities informed the next tournament will be conducted on the same date next year. In the next tournament, there will be an addition of three teams: Orange, pink and purple. "The stadium will be much bigger than this, for the next tournament," informed the authorities.
Are you having trouble understanding these concepts? Do you want assistance from a subject matter expert? Here, at Vidyalai we help your child achieve the grade they aspire for. Our SMEs are trained and experienced tutors who will provide you with each and every help when required. We are just a click away. Request your first lesson now. . We guarantee 100% satisfaction on your first session, if you are not satisfied,the session will be absolutely free.
PRO Courses Guides New Tech Help Pro Expert Videos About wikiHow Pro Upgrade Sign In
EDIT Edit this Article
EXPLORE Tech Help Pro About Us Random Article Quizzes Request a New Article Community Dashboard This Or That Game Popular Categories Arts and Entertainment Artwork Books Movies Computers and Electronics Computers Phone Skills Technology Hacks Health Men's Health Mental Health Women's Health Relationships Dating Love Relationship Issues Hobbies and Crafts Crafts Drawing Games Education & Communication Communication Skills Personal Development Studying Personal Care and Style Fashion Hair Care Personal Hygiene Youth Personal Care School Stuff Dating All Categories Arts and Entertainment Finance and Business Home and Garden Relationship Quizzes Cars & Other Vehicles Food and Entertaining Personal Care and Style Sports and Fitness Computers and Electronics Health Pets and Animals Travel Education & Communication Hobbies and Crafts Philosophy and Religion Work World Family Life Holidays and Traditions Relationships Youth
Browse Articles
Learn Something New
Quizzes Hot
This Or That Game New
Train Your Brain
Explore More
Support wikiHow
About wikiHow
Log in / Sign up
Education and Communications
How to Write a News Article
Last Updated: October 31, 2023 Fact Checked
This article was co-authored by Gerald Posner . Gerald Posner is an Author & Journalist based in Miami, Florida. With over 35 years of experience, he specializes in investigative journalism, nonfiction books, and editorials. He holds a law degree from UC College of the Law, San Francisco, and a BA in Political Science from the University of California-Berkeley. He's the author of thirteen books, including several New York Times bestsellers, the winner of the Florida Book Award for General Nonfiction, and has been a finalist for the Pulitzer Prize in History. He was also shortlisted for the Best Business Book of 2020 by the Society for Advancing Business Editing and Writing. There are 11 references cited in this article, which can be found at the bottom of the page. This article has been fact-checked, ensuring the accuracy of any cited facts and confirming the authority of its sources. This article has been viewed 2,293,709 times.
Writing a news article is different from writing other articles or informative pieces because news articles present information in a specific way. It's important to be able to convey all the relevant information in a limited word count and give the facts to your target audience concisely. Knowing how to write a news article can help a career in journalism , develop your writing skills and help you convey information clearly and concisely.
Things You Should Know
Outline your article with all the facts and interview quotes you've gathered. Decide what your point of view on the topic is before you start writing.
Your first sentence is the most important one—craft an attention-getter that clearly states the most important information.
Proofread for accurate information, consistent style and tone, and proper formatting.
Sample Articles
Planning Your Article
If you've ever written a research paper you understand the work that goes into learning about your topic. The first phase of writing a news article or editorial is pretty similar.
Who - who was involved?
What - what happened?
Where - where did it happen?
Why - why did it happen?
When - when did it happen?
How - how did it happen?
1) those that need to be included in the article.
2) those that are interesting but not vital.
3) those that are related but not important to the purpose of the article.
This fact list will help prevent you from leaving out any relevant information about the topic or story, and will also help you write a clean, succinct article.
Be as specific as possible when writing down all of these facts. You can always trim down unnecessary information later, but it's easier to cut down than it is to have to beef up an article.
It's okay at this point to have holes in your information – if you don't have a pertinent fact, write down the question and highlight it so you won't forget to find it out
Now that you have your facts, if your editor has not already assigned the type of article, decide what kind of article you're writing. Ask yourself whether this is an opinion article, an unbiased and straightforward relaying of information, or something in between. [2] X Research source
If you've ever heard the term "burying the lead", that is in reference to the structure of your article. [4] X Research source The "lead" is the first sentence of the article – the one you "lead" with. Not "burying the lead" simply means that you should not make your readers read several paragraphs before they get to the point of your article.
Whatever forum you're writing for, be it print or for the web, a lot of readers don't make it to the end of the article. When writing a news article, you should focus on giving your readers what they want as soon as possible.
Write above the fold. The fold comes from newspapers where there's a crease because the page gets folded in half. If you look at a newspaper all the top stories are placed above the fold. The same goes for writing online. The virtual fold is the bottom of your screen before you have to scroll down. Put the best information at the top to engage your readers and encourage them to keep reading.
Ask yourself the "5 W's" again, but this time in relation to your audience.
Questions like what is the average age you are writing for, where is this audience, local or national, why is this audience reading your article, and what does your audience want out of your article will inform you on how to write.
Once you know who you are writing for you can format an outline that will get the best information to the right audience as quickly as possible.
Even if you are covering a popular story or topic that others are writing about, look for an angle that will make this one yours.
Do you have a personal experience that relates to your topic? Maybe you know someone who is an expert that you can interview .
People usually like to talk about personal experiences, especially if it will be featured somewhere, like your news article. Reach out through a phone call, email, or even social media and ask someone if you can interview them.
When you do interview people you need to follow a few rules: identify yourself as a reporter. Keep an open mind . Stay objective. While you are encouraged to ask questions and listen to anecdotes, you are not there to judge.
Record and write down important information from the interview, and be transparent with what you are doing and why you are doing this interview.
Writing Your News Article
Your lead should be one sentence and should simply, but completely, state the topic of the article.
Remember when you had to write essays for school? Your lead is like your thesis statement.
Let your readers know what your news article is about, why it's important, and what the rest of the article will contain.
These details are important, because they are the focal point of the article that fully informs the reader.
If you are writing an opinion piece , this is where you will state what your opinion is as well.
This additional information helps round out the article and can help you transition to new points as you move along.
If you have an opinion, this is where you will identify the opposing views and the people who hold them.
A good news article will outline facts and information. A great news article will allow readers to engage on an emotional level.
To engage your readers, you should provide enough information that anyone reading your news article can make an informed opinion, even if it contrasts with yours.
This also applies to a news article where you the author don't state your opinion but present it as an unbiased piece of information. Your readers should still be able to learn enough about your topic to form an opinion.
Make sure your news article is complete and finished by giving it a good concluding sentence. This is often a restatement of the leading statement (thesis) or a statement indicating potential future developments relating to the article topic.
Read other news articles for ideas on how to best accomplish this. Or, watch news stations or shows. See how a news anchor will wrap up a story and sign off, then try to emulate that.
Proofing Your Article
Be sure to double check all the facts in your news article before you submit it, including names, dates, and contact information or addresses. Writing accurately is one of the best ways to establish yourself as a competent news article writer.
If your news article is meant to convey direct facts, not the opinions of its writer, ensure you've kept your writing unbiased and objective. Avoid any language that is overly positive or negative or statements that could be construed as support or criticism.
If your article is meant to be more in the style of interpretive journalism then check to make sure that you have given deep enough explanations of the larger story and offered multiple viewpoints throughout.
When quoting someone, write down exactly what was said inside quotations and immediately cite the reference with the person's proper title. Formal titles should be capitalized and appear before a person's name. Ex: "Mayor John Smith".
Always write out numbers one through nine, but use numerals for numbers 10 and up.
When writing a news article, be sure to only include one space after a period, not two. [12] X Research source
You shouldn't submit any news article for publication without first letting someone take a look at it. An extra pair of eyes can double check your facts and the information to ensure that what you have written is accurate.
If you are writing a news article for school or your own personal website, then have a friend take a look at it and give you notes. Sometimes you may get notes that you want to defend or don't agree with it. But these should be listened to. Remember, with so many news articles getting published every minute you need to ensure that your widest possible audience can easily digest the information you have provided.
Expert Q&A
Start with research and ask the "5. Asking these questions will help you create an outline and a narrative to your article. Thanks Helpful 1 Not Helpful 0
Interview people, and remember to be polite and honest about what you are writing. Thanks Helpful 1 Not Helpful 0
Put the most important information at the beginning of your article. Thanks Helpful 1 Not Helpful 0
You Might Also Like
Expert Interview
Thanks for reading our article! If you'd like to learn more about writing an article, check out our in-depth interview with Gerald Posner .
↑ https://libguides.mit.edu/select-topic
↑ https://writingcenter.gmu.edu/writing-resources/different-genres/news-writing-fundamentals
↑ https://libguides.southernct.edu/journalism/howtowrite
↑ https://spcollege.libguides.com/c.php?g=254319&p=1695313
↑ https://extension.missouri.edu/publications/cm360
↑ https://mediahelpingmedia.org/basics/how-to-find-and-develop-important-news-angles/
↑ https://www.northwestern.edu/brand/editorial-guidelines/newswriting-guidelines/
↑ https://tacomacc.libguides.com/c.php?g=599051&p=4147190
↑ https://owl.purdue.edu/owl/subject_specific_writing/journalism_and_journalistic_writing/ap_style.html
↑ https://apastyle.apa.org/style-grammar-guidelines/punctuation/space-after-period
↑ https://writingcenter.unc.edu/tips-and-tools/editing-and-proofreading/
About This Article
To write a news article, open with a strong leading sentence that states what the article is about and why it's important. Try to answer the questions who, what, where, when, and why as early in the article as possible. Once you've given the reader the most important facts, you can include any additional information to help round out the article, such as opposing views or contact information. Finish with a strong concluding sentence, such as an invitation to learn more or a statement indicating future developments. For tips on researching your article, read on! Did this summary help you? Yes No
Reader Success Stories
Oct 21, 2017
Did this article help you?
Yusufu Musku
Aug 12, 2019
Jan 3, 2017
Oct 25, 2016
Tariq Hegazy
Mar 30, 2019
Featured Articles
Trending Articles
Watch Articles
Terms of Use
Privacy Policy
Do Not Sell or Share My Info
Not Selling Info
Get all the best how-tos!
Sign up for wikiHow's weekly email newsletter
How to Write a News Article

News articles report on current events that are relevant to the readership of a publication. These current events might take place locally, nationally, or internationally.
News writing is a skill that's used worldwide, but this writing format—with its unique rules and structure—differs from other forms of writing . Understanding how to write a news story correctly can ensure you're performing your journalistic duty to your audience.
Give your writing extra polish Grammarly helps you communicate confidently Write with Grammarly
What is a news article?
A news article is a writing format that provides concise and factual information to a reader. News stories typically report on current affairs that are noteworthy—including legislation, announcements, education, discoveries or research, election results, public health, sports, and the arts.
Unlike blog and opinion posts, a strong news article doesn't include personal opinion, speculation, or bias. Additionally, the diction and syntax should be accessible to any reader, even if they're not deeply familiar with the topic. News stories, therefore, don't contain jargon that you might find in a research paper or essay.
What are the rules for writing a news article?
Whether you're learning how to write a short news story for a school assignment or want to showcase a variety of clips in your writing portfolio , the rules of news writing hold true.
There are three types of news articles:
Local: reports on current events of a specific area or community. For example, "College Football Team Welcomes Legendary NFL Coach" or "School District Announces New Grading Policy."
National: reports on current affairs within a particular country. For example, "NASA's James Webb Telescope Captures Surreal Images of the Cosmos."
International: reports on social issues or current affairs of one or more countries abroad. For example, "UK's Record Heat Wave Expected to Continue Next Week."
Regardless of the type of news article you're writing, it should always include the facts of the story, a catchy but informative headline, a summary of events in paragraph form, and interview quotes from expert sources or of public sentiment about the event. News stories are typically written from a third-person point of view while avoiding opinion, speculation, or an informal tone.
How is a news article structured?
While many news stories are concise and straightforward, long-form or deeply investigated pieces may comprise thousands of words. On the shorter side, news articles can be about 500 words. 
When it comes to how to structure a news article, use an inverted pyramid. Organizing your content this way allows you to thoughtfully structure paragraphs :
Begin with the most important and timely information
Follow those facts with supporting details
Conclude with some less important—but relevant—details, interview quotes, and a summary
The first paragraph of a news article should begin with a topic sentence that concisely describes the main point of the story. Placing this sentence at the beginning of a news article hooks the reader immediately so the lede isn't buried. 
At a traditional newspaper, this practice is described as "writing above the fold," which alludes to the biggest, most pressing news being visible at the top of a folded newspaper. 
How to write a news article
There are a handful of steps to practice when writing a news story. Here's how to approach it.
1 Gathering information
Source the five Ws about your news topic: who, what, where, when, and why. Lock down a keen understanding of the timeline of events so you can correctly summarize the incident or news to your reader. The key is to position yourself as a credible and reliable source of information by doing your due diligence as a fact gatherer.
2 Interviewing subjects
Consider who you want to interview for the new article. For example, you might choose to interview primary sources , such as a person who is directly involved in the story. 
Alternatively, secondary sources might offer your readers insight from people close to or affected by the topic who have unique perspectives. This might be an expert who can offer technical commentary or analysis, or an everyday person who can share an anecdote about how the topic affected them.
When interviewing sources, always disclose that you're a reporter and the topic that you're writing on.
3 Outlining
Draft an outline for your news article, keeping the inverted-pyramid structure in mind. Consider your potential readership and publication to ensure that your writing meets the audience's expectations in terms of complexity. 
For example, if this news article is for a general news publication, your readership might include a wider audience compared to a news article for a specialized publication or community.
Brainstorm a snappy headline that concisely informs readers of the news topic while seizing their interest. Gather the most important points from your research and pool them into their respective pyramid "buckets." These buckets should be based on their order of importance.
4   Writing
Get to writing! The paragraphs in a news article should be short, to the point, and written in a formal tone. Make sure that any statements or opinions are attributed to a credible source that you've vetted. 
5   Revising
Reread your first draft aloud. In addition to looking for obvious typos or grammar mistakes , listen for awkward transitions and jarring tense or perspective shifts. Also, consider whether your first draft successfully conveys the purpose of your news story.
Rework your writing as needed and repeat this step. Don't forget to proofread your work.
6 Fact-checking
Strong news stories are built on facts. If any statement or information is shaky or unsupported, the entire work is compromised. Before publishing a news article, double-check that all the information you've gathered from the beginning is accurate, and validate the information that your interview sources provided, too. 
How to write a news article FAQs
What is a news article  .
A news article informs readers within a community of current events that are relevant to them. It typically revolves around a topic of interest within a publication's readership, whether the information is about local, national, or international events.
News articles are structured like an inverted pyramid. The most important or crucial information is always presented to the reader up front, followed by additional story details. A news article concludes with less important supporting information or a summation of the reporting. 
The general rules for writing a news article involve accuracy and integrity. Report on the details of a story in a factual, unbiased, and straightforward way. When writing a news article, do not editorialize or sensationalize the information, and keep your content free of your opinion.