CWP Camp 2023 Application Information & Instructions
The 4 & 5 September 2023 (non-residential, in-person) CWP camp is open to Primary 5 pupils who have an interest and aptitude in creative writing. For more information, download and read the Application Information Package carefully.
Pupils, to apply for the camp, please do the following in order:
Inform your teacher of your interest to apply. (If your teacher is not aware of the programme, direct him/her to our website: https://go.gov.sg/moe-creative-writing-programme .) Discuss with your teacher a reasonable timeline for the preparation of your application.
Download the Submission Template here: https://go.gov.sg/cwp2023submissiontemplate .
Read the declaration of Personal Undertaking carefully and select "Agree" if you have understood what it means (and agree).  
Fill in the Submission Template with your:
responses to the questions
4 Creative Writing Portfolio Pieces & 4 Accompanying Reflection Notes
1 "odd" and "align" Creative Writing Challenge Piece.
Rename the Submission Template accordingly to Full Name of School_Your Full Name,
e.g. Sunshine Primary School_Chen Kai Wen
and save the document using a .doc or .docx extension only.
Send your teacher the softcopy of your portfolio. (Ensure you have given your teacher ample time to read and submit your portfolio. The deadline for application is 4 July 2023, 5:00 p.m. )
Ensure your parent/guardian has consented to your participation at the 2-day camp.
Forms must be submitted by teachers to the organisers by 4 July (Tuesday) 2023, 5:00 p.m.
Ensure you have given your teachers sufficient time to read and submit your portfolio by the above deadline.
Selection results will be sent to schools by 25 August 2023.
WEgivesback
2023 Terms & Conditions
2024 Terms & Conditions
Model Compositions
Join Our Teaching Team
Student Portal Guide
Primary Creative Writing
Primary creative english writing class.
In our most popular and highly-effective Primary Creative Writing Classes, we employ a dual-pronged approach of skills-based and thematic-based lessons as we prepare children for the Composition Writing component in Primary School Leaving Examinations (PSLE).
Creative Writing Skills & New Vocabulary
Students are taught how to apply a consistent set of Creative Writing skills in their compositions. New vocabulary is introduced through different story topics each week.
Small Class Size Of 6-8 Students
Honing their writing skills in a small, conducive class size of 6-8 students will give students the space to fully develop their craft. Teachers are also able to give individual students close attention and guidance in their writing.
Students Progress
Students will be faced with more writing challenges as they progress to the next school level. They will thus be exposed to, and learn more complex skills like "foreshadowing" and "building suspense".
As students progress up each level, we prepare them by introducing more skills progressively.
Composition Writing
Students complete a full composition in class every 1-2 weeks. Each student will receive detailed, written feedback at the end of each lesson. Our lessons are structured according to skills-based, guided writing, and independent writing classes.
Guided Writing Lessons
Together with our teachers, students will explore a comprehensive list of topics and themes found commonly in MOE School, Prelim, and PSLE are covered. They will also be exposed to model essays with captivating plots, whilst learning to apply them with relevant vocabulary across various topics.
Students are taught systematically how to craft a well-developed story.
Explore a comprehensive list of topics and themes
Exposure to model essays with captivating plots
Learn relevant vocabulary across various topics
Reinforcement of WE skills and plot elements throughout term
Vocabulary exercises assigned after each guided practice to encourage retention
Common MOE School, Prelim and PSLE topics covered
Independent Writing Lessons
Students will put what they have learnt to the test. They will come up with plot ideas for each topic independently with minimum help from their teachers or materials.
Students to attempt to use 1, 2, or 3 pictures as a focal point in the story
Students will have the chance to apply skills and vocabulary learnt independently to their writing.
Parents are encouraged to bring school practices for teachers to evaluate their learning progress
Mock Assessments are conducted for P1-P4 students in Term 2; P5 & P6 students in Term 2 and 3
Download Our Curriculum Showcase
At Write Edge, teachers spend a substantial amount of time to teach the children a set of Creative Writing Skills (such as Show-Not-Tell, 5 Senses, Speech + Speech tag + Action Tag, Varied Sentence Structures, Ways to say "Said", Personification etc.) These skills are reinforced weekly to ensure that they are familiar with how to use and apply them in their work.
Through the teachers' close guidance and clear, instructional materials, we help our students apply these skills to their writing weekly.
Students will write a composition every week and we cover as many themes/topics/story ideas as we can throughout the year. For more complex topics like 'dilemma' or 'loyalty', the compositions will be completed across two weeks. As the students progress up each level from Primary 1 to 6, more advanced skills, phrases and themes will be introduced to them.
We strictly run small classes of 6-8 students and this promotes higher interaction between the teachers and the students. Not many centres offer such a low student-teacher ratio.
Our small classes of 6-8 allow our teachers to give every individual close attention and guidance.
This is particularly helpful and important for writing classes. Teachers are able to do detailed marking and give meticulous feedback on your child's progress.
Our learning materials are also specially curated by our curriculum specialists and senior teachers. They are improved frequently to ensure clarity and effectiveness.
We are also up to date with the latest MOE syllabus.
Our teachers are trained, dedicated and passionate! We do our best to ensure that every child learns at Write Edge regardless of ability.
Yes. Your child may attend a trial class before deciding if our programme is suitable for him/her.
Yes. All students are required to do a draft 2 of every composition written in class. Draft 2 is the corrected copy of their draft 1. This helps them to learn from their mistakes, revise their story plot, impressive phrases, sentence structures and other skills taught in class.
If the student is unable to finish what was tasked for that day, they will have paragraphs to complete at home. Over time, as they familiarise themselves with the skills, phrases and the writing duration, they should be able to finish what is tasked for the lesson.
As we run a small class of 6-8 students, the teacher is typically able to give enough attention to all students, including the students who might not be able to catch up as quickly as the rest.
Attending a creative writing class should help to improve your child's overall English Language competency. Through the writing process, they are able to put practice their usage of grammar, spelling, punctuation and vocabulary.
Over time, as the students practise what is taught in class and learn to apply them in school, they should be able to see an improvement in their composition grades.
However, there are some instances where we recommend students to attend a regular English class instead of a Creative Writing class.
We strongly encourage that students attend all four terms as we teach different creative writing skills and cover different topics every term. Attending the classes for the whole year will provide the students with a well-rounded experience at Write Edge.
Progress differs from child to child. Some students see good improvement within 3 to 6 months of attending Write Edge, while others take longer. For children who have a weaker foundation in their sentence structures, grammar, spelling, punctuations, teachers will spend more time building their foundation before focusing on other more complex aspects of writing.
Ultimately, beyond attaining stellar grades, we believe that providing the platform for students to write, practise, make mistakes and revise their drafts weekly will benefit them in the long run. The important language and writing skills acquired will prepare them for their examinations and beyond.
– Lessons are conducted as usual during the MOE school holidays (March, June and September). Our term ends in November ie: no classes during December holiday.
– With the exception of Chinese New Year, New Year and Christmas, lessons will be conducted as usual for any other Public Holiday that falls on a Saturday or Sunday,
– Classes will not be scheduled on gazetted Public Holidays that falls on weekdays and fees will be prorated accordingly.
Replacement lessons are scheduled within the week at a maximum of twice a term and is subjected to availability.
Worksheets will be given if there are no suitable timings for replacement.
Strictly no prorate, credit or refund for lesson missed.
Most Primary 1s are suitable for Write Edge's creative writing programme. Students are exposed to a wide range of interesting story plots, good language and writing skills.
As young writers, a lot of guidance is given throughout the lesson. It is common for some P1s to struggle with spelling, grammar, punctuation, sentence construction and coming up with logical plot ideas. With practice and guidance from our teachers in a small class, they should see gradual improvement in these areas.
However, there are instances where we recommend students to attend a regular English class before joining our creative writing class.
We will suggest for the student to try for about a term so we can more accurately assess if he/she is suitable for the class.
Have other questions in mind?
Testimonials.
© Write Edge – All Rights Reserved
You are using an outdated browser. Please upgrade your browser to improve your experience.

Our SG Arts Plan (2023 - 2027)
Media Centre
Literary Arts
Performing Arts
Traditional Arts
Visual Arts
Singapore Pavilion at Venice Biennale
Public Art Trust
Arts Spaces
Arts Education
National Arts Council-Arts Education Programme (NAC-AEP)
Overview of NAC-AEP
Key Festivals and Programmes
Cultural Medallion and Young Artist Award
Cultural Medallion
Young Artist Award
Community Engagement and Social Sector
Technology and Innovation
Funding and Schemes
Capability Development Grant
Creation Grant
Major Company Scheme
Market and Audience Development Grant
Organisation Transformation Grant
Presentation and Participation Grant
Production Grant
Research Grant
Scholarships
Career and Capability Development
Career in the Arts
Arts Resource Hub
Physical Spaces for Arts SEPs
Going International
Giving to the Arts
Population Survey on the Arts
Artform-specific
Community Engagement
Digital Engagement
Research Grant Projects
Toolkits and Guides
Digital Transformation
Arts Masterplans
Engagements with the Sector
Asia Creative Writing Programme
Keen to hone the art of creative writing? The Asia Creative Writing Programme (ACWP) is now open for registration!
A collaboration between National Arts Council (NAC) and the School of Humanities at Nanyang Technological University, ACWP looks to enrich creative writing education by expanding development opportunities for writers and translators, while deepening intercultural understanding within Singapore and across the region.
The programme hopes to nurture talent at different stages of writing careers, and ensure all have access to skills and resources needed to advance their creative practice in Singapore's four official languages (Mandarin, English, Malay, Tamil). The programme also seeks to promote intercultural understanding and exchanges between translators and writers.
Check out the available workshops and mentorship sessions led by the Visiting Writers Rob Doyle, Deborah Smith and Aliette de Bodard. Limited slots are available for each session, register now at blogs.ntu.edu.sg/acwp .
Creative Arts Programme
The website has moved to: https://go.gov.sg/moe-creative-arts-programme.
The  Creative Arts Programme (CAP) is jointly organised by the Gifted Education Branch, Ministry of Education Singapore and Yale-NUS College. The CAP comprises a Creative Arts Seminar and a Mentorship Attachment.
Taking place over the first week of the June holidays, the intensive Seminar provides participants with the opportunity to attend a plethora of carefully-curated talks and workshops, as well as develop their writing during hands-on sessions. Subsequently, participants may apply for the Mentorship Attachment; successful applicants will experience a 9 month-long mentorship programme under the guidance of local writers.
For more information on either component, refer to the  Seminar  and Mentorship   tabs respectively. CAP also publishes an annual literary anthology of participants' works – selected pieces from previous years may be viewed on this site.
The aim of the Creative Arts Programme is to nurture talented young writers.
To expose participants to local literature and other forms of art
To enable participants to understand and appreciate the local, regional and global literature scene
To provide participants with the opportunity to pursue their interests as well as learn and work together with like-minded peers
To provide the opportunity for participants who show commitment and potential in writing to be mentored by a published author
To instill in participants a sense of the writer's responsibility to society and the impact of the written word on the well-being of others
Email:  [email protected]
Creative Arts Programme Committee Gifted Education Branch 1 North Buona Vista Drive Level 13, MOE Building Singapore 138675
Share this:
Leave a reply cancel reply.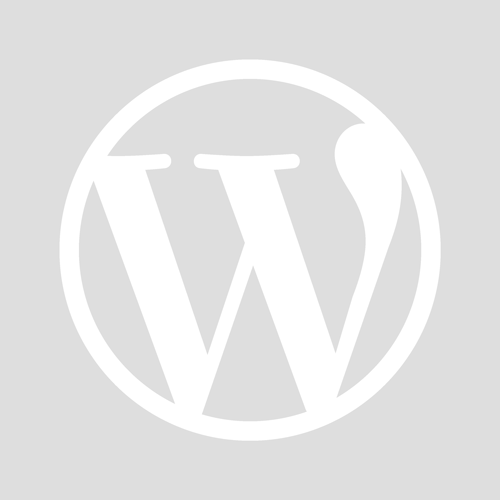 Already have a WordPress.com account? Log in now.
Follow Following
Copy shortlink
Report this content
View post in Reader
Manage subscriptions
Collapse this bar