Log in or sign up for Rotten Tomatoes
Trouble logging in?
By continuing, you agree to the Privacy Policy and the Terms and Policies , and to receive email from Rotten Tomatoes.
By creating an account, you agree to the Privacy Policy and the Terms and Policies , and to receive email from Rotten Tomatoes and to receive email from the Fandango Media Brands .
By creating an account, you agree to the Privacy Policy and the Terms and Policies , and to receive email from Rotten Tomatoes.
Email not verified
Let's keep in touch.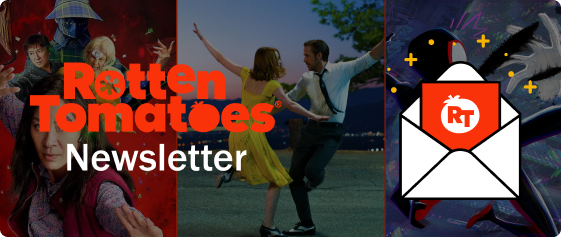 Sign up for the Rotten Tomatoes newsletter to get weekly updates on:
Upcoming Movies and TV shows
Trivia & Rotter Tomatoes Podcast
Media News + More
By clicking "Sign Me Up," you are agreeing to receive occasional emails and communications from Fandango Media (Fandango, Vudu, and Rotten Tomatoes) and consenting to Fandango's Privacy Policy and Terms and Policies . Please allow 10 business days for your account to reflect your preferences.
OK, got it!
Movies / TV
No results found.
What's the Tomatometer®?
Login/signup
Movies in theaters
Opening this week
Coming soon to theaters
Certified fresh movies
Movies at home
Netflix streaming
Amazon prime
Most popular streaming movies
What to Watch New
Certified fresh picks
Shayda Link to Shayda
The Boy and the Heron Link to The Boy and the Heron
Leo Link to Leo
New TV Tonight
Slow Horses: Season 3
Doctor Who: Season 0
The Artful Dodger: Season 1
Faraway Downs: Season 1
Obliterated: Season 1
Virgin River: Season 5
Bookie: Season 1
Aqua Teen Hunger Force: Season 12
Paris in Love: Season 2
Selena + Chef: Home for the Holidays: Season 1
Most Popular TV on RT
Fargo: Season 5
A Murder at the End of the World: Season 1
Sex Education: Season 4
Monarch: Legacy of Monsters: Season 1
A Nearly Normal Family: Season 1
Squid Game: The Challenge: Season 1
Best TV Shows
Most Popular TV
TV & Streaming News
Prime Video
Certified fresh pick
Slow Horses: Season 3 Link to Slow Horses: Season 3
All-Time Lists
Binge Guide
Comics on TV
Five Favorite Films
Video Interviews
Weekend Box Office
Weekly Ketchup
What to Watch
Netflix's 100 Best Movies Right Now (December 2023)
The Best New TV Shows of 2023 Ranked
Awards Tour
What to Watch: In Theaters and On Streaming
Everything We Know About the Fallout TV Series
The Most Anticipated TV & Streaming Shows of December 2023
Trending on RT
Shop Rotten Tomatoes
Best Holiday Movies
Movies to Watch At Home
Awards Tour Podcast
2019, Drama/Mystery & thriller, 1h 58m
What to know
Critics Consensus
The Report draws on a dark chapter in American history to offer a sober, gripping account of one public servant's crusade for accountability. Read critic reviews
You might also like
Where to watch the report.
Watch The Report with a subscription on Amazon Prime Video.
Rate And Review
Super Reviewer
Rate this movie
Oof, that was Rotten.
Meh, it passed the time.
It's good – I'd recommend it.
So Fresh: Absolute Must See!
What did you think of the movie? (optional)
You're almost there! Just confirm how you got your ticket.
Step 2 of 2
How did you buy your ticket?
Let's get your review verified..
AMCTheatres.com or AMC App New
Cinemark Coming Soon
We won't be able to verify your ticket today, but it's great to know for the future.
Regal Coming Soon
Theater box office or somewhere else
By opting to have your ticket verified for this movie, you are allowing us to check the email address associated with your Rotten Tomatoes account against an email address associated with a Fandango ticket purchase for the same movie.
You're almost there! Just confirm how you got your ticket.
The report videos, the report photos.
FBI agent Daniel Jones performs an exhaustive investigation into the CIA's use of torture on suspected terrorists.
Rating: R (Language|Torture|Scenes of Inhumane Treatment)
Genre: Drama, Mystery & thriller
Original Language: English
Director: Scott Z. Burns
Producer: Steven Soderbergh , Jennifer Fox , Scott Z. Burns , Danny Gabai , Eddy Moretti , Kerry Orent , Michael Sugar
Writer: Scott Z. Burns
Release Date (Theaters): Nov 15, 2019 limited
Release Date (Streaming): Nov 22, 2019
Runtime: 1h 58m
Distributor: Amazon Studios
Production Co: CNN, Vice Media, Harbor Picture Company, Anonymous Content
Aspect Ratio: Scope (2.35:1)
Cast & Crew
Adam Driver
Daniel Jones
Annette Bening
Senator Dianne Feinstein
Denis McDonough
John Brennan
Maura Tierney
Michael C. Hall
Thomas Eastman
Jennifer Morrison
Caroline Krass
Tim Blake Nelson
Raymond Nathan
Sarah Goldberg
Douglas Hodge
James Mitchell
Fajer Al-Kaisi
Scott Z. Burns
Screenwriter
Steven Soderbergh
Jennifer Fox
Danny Gabai
Eddy Moretti
Kerry Orent
Michael Sugar
Michael Di Verdi
Executive Producer
Vincent Landay
Tj Rinomato
Lila Yacoub
Eigil Bryld
Cinematographer
Greg O'Bryant
Film Editing
David Wingo
Original Music
Ethan Tobman
Production Design
Art Director
Rich Devine
Set Decoration
Susan Lyall
Costume Design
News & Interviews for The Report
Know Your Critic: Roxana Hadadi, Pop Culture Critic
Ford v Ferrari Is Certified Fresh
The Indie Fresh List: Adam Driver, Sterling K. Brown, and Two Pop Culture Documentaries Lead the Way
Critic Reviews for The Report
Audience reviews for the report.
Political junkies, especially liberals, should get their fix from The Report, although a president Obama staffer and CIA appointee get exposed for their misconduct, in this re-telling of how Daniel Jones exposed the United States torture techniques the the Bush era. The movie details the many efforts to thwart Jones efforts during and after his exhaustive investigation. Adam Driver almost makes this a one man show. He portrays Jones as a determined and single focused investigator with no political agenda. Slowly, Driver begins to deliver several diatribes about CIA crimes that come off a bit too politically motivated by the filmmaker. Nonetheless, a solid entry into my list of movies government movies to watch.

Mostly boring, that said there is something interesting in the movie's inert drama. Some of the worst things America has ever done where implemented by dispassionate mid level bureaucrats so it makes sense to go after them in the same way.
I always seem to be fascinated by true stories that make it into a feature film, that were otherwise hidden until then, but I also wonder how true it really is, given the fact that these stories were kept a secret. That aside, regardless of the source material, I always go into movies like The Report with an open mind and try not to nitpick facts that probably aren't completely true. Put together in the same vein as movies like The Social Network or Molly's Game, the pacing of this movie is off the charts. While it's absolutely an imperfect movie in retrospect, this is a solid watch and here's why.  After the horrific day known as 9/11 had passed, Daniel Jones (Adam Driver) was recruited to helm an investigation into the CIA's secretive ways of interrogating individuals. Some of the findings were disgusting and thus sparked the need to get this story in the public eye. While I don't believe all stories like this need attention, I believe this one warranted a film adaptation. The material at hand and the nicely paced editing by Greg O'Bryant were the standout elements here because the wasn't always interesting enough to hold my attention. The Report is a film that spews tons and tons of information on its audience. There are scenes where I found myself completely invested and others where I was slightly bored. Not to say the movie as a whole is boring, but I didn't think there were enough surprises to really make this movie hit home. From the editing to the quippy dialogue, it just felt like a movie that had the potential to be a great film like The Social Network, but it just didn't go the extra mile. Still, this is a solid film with some great performances.  Adam Driver seems to get better and better as the years go on and The Report is no exception to that. This performance shows his immense maturity as an actor and I truly do see a future where he wins an Academy Award one day. It also didn't hurt that he has a lot of great dialogue to work from, written by Scott Z. Burns. From The Bourne Ultimatum to Contagion, I have really liked his work thus far (excluding The Laundromat). This movie was a nice mixture of a lot of good, that just didn't quite become great in many areas. In the end, The Report could've been a movie that received a lot of awards consideration, but I think the novels written about these behind-the-scenes events will probably be more informative. This movie feels more like a briefing, rather than an in-depth exploration. The movie has been made and I wouldn't touch it, but I think it could've worked much better as a television series. I can't exactly rave about the movie as a whole, but it's worth watching for the story alone.
Movie & TV guides
Discover What to Watch
Rotten Tomatoes: The Card Game
Rotten Tomatoes Podcasts
The Report (I) (2019)
Awards | FAQ | User Ratings | External Reviews | Metacritic Reviews
User Ratings
External Reviews
Metacritic Reviews
Full Cast and Crew
Release Dates
Official Sites
Company Credits
Filming & Production
Technical Specs
Plot Summary
Plot Keywords
Parents Guide
Did You Know?
Crazy Credits
Alternate Versions
Connections
Soundtracks
Photo & Video
Photo Gallery
Trailers and Videos
Related Items
Related lists from IMDb users
Recently Viewed
Summary Idealistic staffer Daniel J. Jones (Adam Driver) is tasked by his boss Senator Dianne Feinstein (Annette Bening) to lead an investigation of the CIA's Detention and Interrogation Program, which was created in the aftermath of 9/11. Jones' relentless pursuit of the truth leads to explosive findings that uncover the lengths to which the na ... Read More
Directed By : Scott Z. Burns
Written By : Scott Z. Burns
Where to Watch
Adam Driver
Daniel jones.
Annette Bening
Senator dianne feinstein.
Denis McDonough
John Brennan
Corey Stoll
Cyrus clifford, evander duck jr., off site security guard, linda powell, marcy morris, sandra landers, senate intelligence committee clerk.
John Rothman
Senator sheldon whitehouse.
Victor Slezak
Senator jay rockefeller, senator saxby chambliss.
Alexander Chaplin
Sean murphy, joanne tucker.
Maura Tierney
Michael C. Hall
Thomas eastman, ian blackman, cofer black.
Dominic Fumusa
George tenet.
Joseph Siravo
Sarah Goldberg
Lucas dixon, critic reviews.
All Reviews
Positive Reviews
Mixed Reviews
Negative Reviews
User Reviews
Related movies.
Lawrence of Arabia (re-release)
The Passion of Joan of Arc
My Left Foot
12 Years a Slave
The Social Network
Schindler's List
We Were Here
The Wild Child
The Irishman
Reversal of Fortune
The Diving Bell and the Butterfly
The Look of Silence
The Act of Killing
Young Mr. Lincoln
Related news.
Director Roxanne Benjamin Gender-Flips Gaslighting and Parental Tropes in Horror Film 'There's Something Wrong With the Children'
Danielle turchiano.
'To me, [the film] was more about the idea of family and what it's supposed to look like,' the director tells Metacritic. 'You might have to fight against that continually until you die.'
2023 Critics Choice Awards Winners: From 'Better Call Saul' to 'Everything Everywhere All at Once'
Find out who took home trophies at the 28th Annual Critics Choice Awards.
With 'The Drop,' Director Sarah Adina Smith Has Made Her Most Personal Movie Yet — And in a Genre She Never Expected to Work In
Sam rosenberg.
The comedy was born out of a conversation between Smith and her DP husband Shaheen Seth about the female equivalent of the protagonist's bad action in 'Force Majeure.'
2023 DGA Awards Theatrical Nominations: From Steven Spielberg to John Patton Ford
Find out who was nominated for theatrical film DGA Awards in 2023.
2023 SAG Awards Nominations: 'Everything Everywhere All at Once' and 'Ozark' Score Big, 'The White Lotus' Switches Categories
Find out which actors from film and television earned Screen Actors Guild Awards nominations at the 29th annual celebration.
Movie Reviews
Tv/streaming, collections, great movies, chaz's journal, contributors.
Now streaming on:
"The Report" explores an alarming period in our country's recent history: the CIA's suspect detention and interrogation program following the Sept. 11 terrorist attacks. Writer/director Scott Z. Burns ' intention is clear in illuminating the complicated and covert strategies employed, but the story he's telling isn't a naturally cinematic one.
This is a movie about a 6,700-page report that was five arduous years in the making. And while Burns eventually relies on a flashback structure to bring these deeply disturbing moments of cruelty to life, a great deal of "The Report" consists of people sitting around Washington D.C. offices and conference room tables in suits, explaining things to each other and debating policy. Rarely do these scenes crackle. Granted, enormously talented actors are playing these real-life political figures— Annette Bening IS Dianne Feinstein!—but ultimately, the whole endeavor feels like a two-hour information dump, like C-SPAN with a starry cast.
"The Report" is also surprisingly free of tension, given the subject matter; if you're going to experience any anxiety, it'll probably come from a sense of worry over whether all of this is going to be on the final exam. For the most part, there's a simmering sameness to the film's didactic tone over its two-hour running time. But Adam Driver , being an actor of endless range and versatility, finds unexpected avenues into some pretty dry dialogue throughout this earnest and densely packed drama.
As lead investigator Daniel J. Jones of the Senate Intelligence Committee, Driver becomes increasingly agitated and indignant the deeper he digs into the facts. This is helpful, given that he's our conduit into this jargony, wonky world. The toll of wading through a never-ending sea of documents is evident in his cadence and demeanor over the passage of time. Looking back on his work when he's under scrutiny at the film's start, he tells a high-priced lawyer ( Corey Stoll ) that he was able to devote every day of his life to the report for five years because he had no family or personal relationships. "I wasn't a very good partner," he admits in a rare moment of reflection, and it's a line you could imagine him uttering in the devastating " Marriage Story ," as well. The idealism that inspired him to snap a photo of the Capitol building on his way into a 2003 job interview steadily fades; a reversal of that image at the end, as he's walking away from the Rotunda and toward the Washington Monument a decade later, finds him looking stoic and defeated on a gloomy day.
Burns jumps around in time between Jones' discovery of documents detailing myriad and horrific examples of torturing detainees and flashbacks that show us exactly what these so-called "enhanced interrogation techniques" looked like, sounded like, felt like. The drab grays and cool blues of nondescript, secure rooms within monolithic government buildings give way to lurid oranges and garish greens inside the bowels of secret detention sites. We see naked men, hooded and chained, forced to endure the blaring strains of Marilyn Manson , deprived of sleep and, eventually, subjected to waterboarding. It's as difficult to watch as you'd imagine. But the swaggering Air Force psychologist ( Douglas Hodge ) who devised these techniques and oversees their implementation only grows more callous throughout this horrifying process—a good ol' boy with bad ideas.
In between, Jones incrementally reports back to Bening's Senator Feinstein, who gave him the assignment as chair of the Senate Intelligence Committee. Bening bears the signature hair and glasses of the veteran California Democrat, as well as her deliberate, measured delivery, but she's mostly stuck in one low-key gear. Jon Hamm , as senior foreign policy advisor (and eventual Chief of Staff to President Obama) Denis McDonough, emerges as a seasoned pragmatist trying to appease both the Senate and the White House. Tim Blake Nelson briefly brings a welcome sense of hushed danger as a quasi-Deep Throat figure for Jones: a physician's assistant who witnessed many of the horrors that occurred at these secret sites. And the always-great Ted Levine gives a sly spin to his portrayal of former CIA Director John Brennan; he initially seems like the voice of reason but ultimately reveals himself to be a defiant defender of these questionable tactics.
It's an unimpeachable cast doing solid work with weighty material. If only the film as a whole weren't so deadly dull.
Christy Lemire
Christy Lemire is a longtime film critic who has written for RogerEbert.com since 2013. Before that, she was the film critic for The Associated Press for nearly 15 years and co-hosted the public television series "Ebert Presents At the Movies" opposite Ignatiy Vishnevetsky, with Roger Ebert serving as managing editor. Read her answers to our Movie Love Questionnaire here .
Now playing
Simon Abrams
Brian Tallerico
Who We Become
Carlos aguilar.
Peyton Robinson
The Disappearance of Shere Hite
Monica castillo, film credits.
The Report (2019)
Rated R for some scenes of inhumane treatment and torture, and language.
118 minutes
Adam Driver as Daniel Jones
Annette Bening as Dianne Feinstein
Jon Hamm as Denis McDonough
Ted Levine as John Brennan
Maura Tierney as Bernadette
Michael C. Hall as Thomas Eastman
Tim Blake Nelson as Raymond Nathan
Corey Stoll as Cyrus Clifford
Cinematographer
Eigil Bryld
Greg O'Bryant
David Wingo
Latest blog posts
The Tenth Anniversary of The Unloved
The Unloved, Part 120: The Claim
A Farewell and Tribute to Our Senior Editor, Nick Allen
Home Entertainment Guide: November 2023
Advertisement
Supported by
'The Report' Review: Inconvenient Truths
Adam Driver's gracefully intelligent performance as an investigator never quite zaps this dramatically frozen procedural to life.
By Jeannette Catsoulis
The very title of "The Report" lays out the movie's most daunting challenge: How do you engage, never mind excite, an audience with sheafs of classified documents, vaultlike work spaces and reams of expository dialogue — chunks of it delivered by impassive men in identical gray suits? Well, you could start by giving Adam Driver the starring role, hiring Jon Hamm to lope in and out of otherwise stagnant scenes, and threading shocking flashbacks through the more arid patches.
The writer and director, Scott Z. Burns , does all of those things. Yet his smart, layered screenplay — depicting the U.S. Senate's yearslong investigation into the C.I.A.'s endorsement of torture in the aftermath of Sept. 11 — adamantly resists liftoff. Saturated with details and counterterrorism jargon, crammed full of real-world characters some would prefer to forget ( looking at you, John Yoo ), this swampy exposé is so tangled in red tape and competing political agendas that it can barely breathe.
Striding through the fog of obfuscation is Daniel J. Jones (Driver), a staffer charged by Senator Dianne Feinstein ( Annette Bening ) with investigating the C.I.A.'s euphemistically named enhanced interrogation techniques. As Jones and his small team learn about these methods, and the psychologists — the movie's de facto villains — who designed them, stomach-churning flashbacks of abused Al Qaeda detainees hammer home their brutality and the myth of their effectiveness.
These backward leaps act like cattle prods, jarring us out of the somnolence that densely talkative films can induce. We need them: However crucial and opportune in its truth-seeking and depictions of political trickery (Burns could hardly have known his film would plop into theaters alongside the impeachment hearings for President Trump ), "The Report" is too often dramatically frozen, its emotions stubbornly internal. Given the near-impossible task of gluing our eyes to blank rooms and cautious conversations, the cinematographer, Eigil Bryld , mostly zooms in close and crosses his fingers.
So starved are we for sensation that when a summary of Jones's findings is finally exposed to the light of an official hearing, the triumphal surge nearly caused me to yelp with relief. Aside from the occasional spicy performance (like Hamm's smooth turn as Denis McDonough, Barack Obama's chief of staff, and Ted Levine 's slyly damning portrayal of the former C.I.A. Director John Brennan), it's Driver who must bear the film's considerable weight. He does so by giving Jones a mounting fury that manifests not in explosive confrontations, but in a gradually hardening resolve to protect and disseminate his findings. With Driver, there's always a sense of something leashed, and his characters can seem to be operating on a plane above and beyond everyone else. These qualities align perfectly with Jones's increasingly isolated and dangerous journey, yet the man beneath the mission remains frustratingly unknowable.
In his vibrant screenplays for Steven Soderbergh ( like "Contagion" in 2011 and this year's "The Laundromat" ), Burns has shown he's more than capable of zapping complicated stories to life. And where "The Report" succeeds, it's in pointing constantly and anxiously to the importance of holding government to account. Burns has clearly thought long and hard about how to open our eyes, but maybe not enough about how to keep them that way.
Rated R for nauseating abuse and disgusting cover-ups. Running time: 1 hour 59 minutes.
Explore More in TV and Movies
Not sure what to watch next we can help..
The long-running crime franchises "NCIS" and "Law & Order" continue to endure  — and even expand — after decades on the air.
​​Emma Corrin has worked steadily since breaking out as a young Princess Diana in "The Crown." The actor's latest role is as an amateur sleuth in the brooding FX limited series "A Murder at the End of the World."
​​In an interview, Jesse Armstrong, the "Succession" creator, looked back on the end of the HBO show  and discussed Marxism, extreme wealth and whether any of his characters were remotely likable.
​​Charles Melton, the ex-"Riverdale" star, transformed himself  for Todd Haynes's new drama "May December."
If you are overwhelmed by the endless options, don't despair — we put together the best offerings   on Netflix , Max , Disney+ , Amazon Prime  and Hulu  to make choosing your next binge a little easier.
Sign up for our Watching newsletter  to get recommendations on the best films and TV shows to stream and watch, delivered to your inbox.

Best campaigns, agencies, and advertisers promoting Good .
Celebrating creativity..
We believe advertising has a major responsibility in educating and raising awareness, and we are proud to celebrate the campaigns that best fulfill this role. These campaigns allow important messages and values to reach larger sections of the public, and therefore deserve to be celebrated, which is why we created The Good Report. The Good Report is produced in collaboration with WARC, worldwide authority on marketing effectiveness and publisher of the WARC Creative 100 Rankings, a global benchmark of creative excellence in advertising.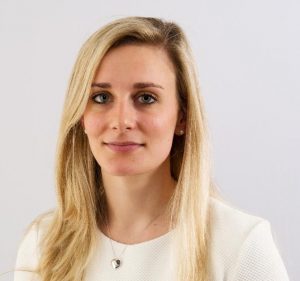 In partnership with
Amy Rodgers
Head of content, warc creative.
"Creativity as a force for positive change is more important than ever. WARC is delighted to collaborate with Act Responsible to continue shining a light on the brands, the NGOs and the agencies that are creating breakthrough ideas that truly matter to society."
The 2022 rankings.
The corpus covers all social & environmental campaigns created for a non-profit, public sector or commercial brand identified during the year by our editorial team.
The Good Report ranking is calculated by combining : 
T he results of the  WARC Creative 100 , the global benchmark for creative excellence  (scoring the campaign's performance in awards shows.   Find out about Warc Ranking methodology ).
  ACT Responsible initiatives including : Great Ads for Good Exhibition – Care Awards – « One minute of Responsibility » TV Program – all Tributes (public vote) – Good Ad Gallery views.
There are no complicated categories or criteria, just great work for good !
In 2022, a total of 1029 campaigns produced by 658 agencies  for 897 advertisers (non-profit, public sector, and commercial brands) across 77 markets were evaluated for this latest Good Report.
Of the Best   40 campaigns featured in The Good Report 2022, 20 are for non-profit, 17 for commercial brands (including 1 produced in collaboration with non-profits) and 3 for public sectors. A total of 39 agencies (27 are part of 11 networks and 12 are independent) across 24 markets are represented.
The Best 25 agencies are made up of 4 independent and 21 networked agencies (of 11 different networks) covering a total of 13 markets. Of the Best  20 networks , 5 are independent and 15 are owned by holding companies. 
The Best 10 brands include 7 non-profit, 3 for-profit.
Best 40 most successful campaigns promoting good causes
Reverse selfie, signal for help, catch of the day 2050, beyond the surface, the lost class, hide-and-seek.
#1 – Ogilvy UK #2 – FCB Chicago #3 – Juniper Park\TBWA #4 – BBDO New York #5 – Area 23, an IPG Health Company #6 – BETC Paris #7 – Ogilvy Honduras #8 – Ogilvy Social.Lab Amsterdam #9 – Publicis Conseil #10 – Havas Worldwide Middle East #11 – TBWA\Helsinki #12 – Lola Normajean #13 – McCann Paris #14 – Wieden + Kennedy #15 – Leo Burnett Chicago #16 – Accenture Song DK #17 – Josiane #18 – Impact BBDO #19 – AMV BBDO #20 – Activista #21 – McCann Stockholm #22 – HOY Havas Buenos Aires #23 – Wunderman Thompson #24 – Marcel #25 – Leo Burnett 
#1 – Ogilvy #2 – Havas Group #3 –  FCB #4 – BBDO Worldwide #5 – McCann Worldgroup #6 – TBWA\Worldwide #7 – Wunderman Thompson #8 – Publicis Worldwide #9 – Leo Burnett #10 – DDB Worldwide #11 – VMLY&R #12 – IPG Health  #13 – Saatchi & Saatchi  #14 – MullenLowe Group #15 – Grey Group #16 – Accenture Song  #17 – Wieden + Kennedy #18 – Cheil  #19 – Jung von Matt #20 – FF Creative 
#1 – Dove, Unilever #2 – Sea Shepherd Conservation Society #3 – Red Cross  #4 – Greenpeace #5 – Change the ref #6 – Canadian Women's Foundation #7 – adidas #8 – UNDP #9 – Save the Children  #10 – Nike
#1 – United States #2 – France #3 – United Kingdom #4 – Canada #5 – Brazil #6 – United Arab Emirates #7 – Australia #8 – Netherland #9 – India #10 – Belgium
In a nutshell
Full press release, join the advertising community together..
©2022 by Mehdi Abdelaziz, Chloé Bruneau, Athéna Gatineau.
ACT Community
Good Ads Gallery
Great Ads for Good
ACT Tributes
Champions of Good
The Good Report
The Care Awards
One Minute of Responsibility
Submit an ad
Become a Member
Review: Let's be honest, 'The Report' isn't as shocking as today's news
The outside world imposes on and influences how we respond to movies. Sometimes a movie arrives and seems more relevant than ever, more relevant than when it was conceived a year or two before. Likewise, sometimes a movie will be so overtaken by events that it arrives like yesterday's news, like a warning about something that no longer seems frightening.
"The Report" is a well-made picture about a fellow named Daniel Jones, who spent a year preparing a report on the United States' use of torture on suspected terrorists in the years following 9/11. The report's revelations were twofold. First, it showed the nature of the torture and the extent to which it was used. And second, it showed that torture didn't work. Along the way, it exposed as myth the notion that torturing suspects helped the U.S. find Osama bin Laden.
This is interesting, at least reasonably. But to a large extent, how you perceive the film will have much to do with how you see the story as relating to today's headlines. There are some, for example, who will see the events here as evidence of executive branch misconduct and relate these blights on the Bush administration to the various examples of alleged Trump administration perfidy that are now under investigation.
However, since it's just us talking, can I be honest here? To me, what we hear on the news every day has vaulted so far beyond anything depicted or discussed in this movie that I had a hard time staying interested. Yes, sure, 10 years ago I might have been outraged. But today?
Basically, here's the revelation of "The Report": A bunch of Americans were overzealous and did truly horrible things, in the misguided belief that they were advancing the interests of the United States and the safety of its citizens. Obviously that's not something we can accept or ignore.
Still, when you compare it to the issues under investigation now — that the president and his administration are alleged to have been working against American interests, for whatever arcane reasons — the first decade of the millennium suddenly seems like the good old days by comparison .
Sorry to be so blunt, but to do otherwise would be to ignore the elephant in the room: "The Report" could be the best written, directed and acted version of its story possible. But if you have a political film, and it's not half as disturbing or engrossing as any random Chris Cuomo or Lawrence O'Donnell broadcast, you have yourself a problem.
Fortunately, "The Report" is only partly about the content of the report itself. The rest is about the man doing the report. It's about someone engaged in a difficult quest that requires every bit of his intellect and ingenuity and practically every moment of his time, over a period of years. In that way, it's possible you can become interested in "The Report" in the same way you might become interested in "Moby-Dick," even if you don't really care about whaling.
Adam Driver , who is very good at depicting concentration, focus and fixation, plays Jones, an idealistic young man tasked by the Senate Intelligence Committee to investigate the CIA's use of torture. This puts him into direct contact with Sen.  Dianne Feinstein (Annette Bening) , the California Democrat, as his boss, his mentor and, in a sense, his potential publisher. He's writing something, and he's depending on her, ultimately, to get it out there.
"The Report" depicts the convoluted mechanics of government as few movies do. Essentially, this is the early Obama era investigating the Bush era, but the culture of the CIA remains unaffected, and so the pushback from Obama's appointees is the same as though the presidents hadn't changed. There are also shifts in the Senate that have to be navigated, the will of the president to be considered, and tripwires and mines in the form of laws that could easily be broken by Jones, which would send him to jail for trying to do the right thing.
Yet for all this, the stakes in "The Report" are never especially high in terms of national consequence. We do end up caring about the personal stakes, however, and that's something. We know — we've seen — the effort that Jones has put into the creation of his masterpiece, and so want it to be published, just the same as we would want van Gogh to finally sell a painting in "Lust for Life."
To be clear, we're never worried about what all this means for us, just him. But Driver's intensity, Jones' personal story and the privileged look behind the scenes all combine to edge "The Report" into the plus column.
M "The Report": Drama. Starring Adam Driver and Annette Bening. Directed by Scott Z. Burns. Theaters and Showtimes  (R. 119 minutes.)
Mick LaSalle Follow: Mick LaSalle Mick LaSalle is The San Francisco Chronicle's film critic. Email: [email protected] Twitter: @MickLaSalle
More In Movies & TV
Movies & TV Review: 'Eileen' doesn't quite add up, but don't blame Anne Hathaway and Thomasin McKenzie By Mick LaSalle
Festivals A mini film festival in S.F. from Taiwan, with love By G. Allen Johnson
Movies & TV Review: 'Silent Night' makes wordless mayhem a Christmas tradition By Bob Strauss
Related Movies
Find Showtimes Spider-Man: No Way Home Action
Find Showtimes Mamma Mia! Musical comedy
Find Showtimes Ambulance Action