(215) 732-1600
[email protected]
Ulysses Plot Summary
James Joyce's Ulysses , published in 1922, remains one of the most challenging and rewarding works of English literature. Not only does it narrow its temporal focus to a single day, it also widens its scope to follow three major characters—Stephen Dedalus, Leopold Bloom, and Molly Bloom—and even the city of Dublin itself. Stylistically, Ulysses is unique not only because it changes style with every episode, but because the narrative refuses to remain obedient to the story; it increasingly peels away from the plot and indulges in independent raillery of the reader over the heads of the characters. The narrative "wanders" in a way that celebrates the craft, humor, and meaning of exploration, thereby resembling other famous wanderers: Odysseus, Bloom, the Jews, and Bloom's simultaneously adulterous and faithful wife, Molly.
A Concise Plot Summary of Ulysses
Written by David Borodin. Citations refer to the 1986 Gabler edition.
PART I: THE TELEMACHIAD (THE BOOK OF TELEMACHUS)
1. telemachus (pp. 3-19) 8:00 a.m., at the martello tower at sandycove (on the shore of dublin bay, seven miles southeast of the center of dublin)..
Stephen Dedalus, in part a self-portrait of the author, has just returned to Ireland from his studies in Paris (to which he was headed at the end of Joyce's preceding work, A Portrait of the Artist as a Young Man ). He shares lodgings with a medical student, Buck Mulligan, in the Martello tower at Sandycove, and the book opens with a rooftop exchange between Stephen and the irreverent Mulligan. Stephen has been kept awake by the nighttime ravings of Mulligan's friend Haines, an Englishman with bad dreams, and wants to know when the latter is leaving. He also complains to Mulligan about his (Mulligan's) distasteful comment on the recent death of Stephen's mother. The two then go downstairs for breakfast with Haines. They leave the tower together for the swimming hole, where Mulligan, like a good usurper, asks the work-bound Stephen for his key and some money and sets a date for them to meet at half-past noon (to spend more of the latter's earnings).
2. Nestor (pp. 20-30) 10:00 a.m., at Mr. Deasy's school for Protestant boys in the Dublin suburb of Dalkey.
We find Stephen at work attempting, with little optimism or success, to teach a history class. As the apathetic and unruly bunch quickly disperses for hockey, a lone lingerer named Sargent makes his cautious way to the teacher's desk for help with his arithmetic, and Stephen sees in the boy a pathetic portrait of his own youth. Then Stephen suffers his turn as pupil, receiving along with his salary a tedious lecture from the pompous Mr. Deasy, who then enlists Stephen's help in getting a tedious letter of his published in the press.
3. Proteus (pp. 31-42) 11:00 a.m., at Sandymount Strand (the beach near the mouth of the river Liffey).
Stephen wanders the beach, thinking of his past, his family (especially his dead mother), and the constant change and uncertainty of life. He knows he is seeking something, something that cannot be found in family life, in intellectual pursuits, but he still does not know what that something is. Stephen realizes the difficulty of connecting with other people, but also senses that he is part of the cycle of life and death. He sees this in the movement of the ocean and his own urination, and as he moves off down the beach, thinking of drowned men, we are ready for the next part of the book.
PART II: THE ODYSSEY (THE WANDERINGS OF ULYSSES)
4. calypso (pp. 45-57) 8:00 a.m., at leopold and molly bloom's house at 7 eccles street, dublin..
We finally meet Odysseus himself in his modern manifestation as Leopold Bloom, an endearing unheroic 38-year-old Dublin-born Jew of Hungarian ancestry who canvasses newspaper advertisements for a living. We see him first at home and follow him on his domestic morning chores, buying himself a kidney at the butcher's, delivering to his wife Molly a breakfast in bed with the morning mail (including, he notices, a note from her impresario Blazes Boylan, with whom she will have a romantic rendezvous at the house later in the day). Back down in the kitchen he reads a letter from their daughter Milly, then visits the outhouse in great detail before finally embarking upon his long-day's wandering through the city on business, pleasure, respectful attendance at Dignam's funeral, and the pursuit of not being at home when his wife's lover calls.
5. Lotus-Eaters (pp. 58-71) 10:00 a.m., at various spots including Sir John Rogerson's Quay, Westland Row post office, and Leinster Street baths.
Bloom visits the post office under his pseudonym Henry Flower to pick up a letter from his sentimentally amorous pen pal "Martha Clifford." On his way to read the letter he bumps into the tiresome McCoy, whose conversation he suffers long enough to indulge himself in a pleasant voyeuristic distraction concerning an attractive woman boarding a carriage across from them. McCoy notices Bloom's mourning attire and learns of Paddy Dignam's funeral, asking Bloom to put his name down as having attended. McCoy out of the way, Bloom reads the letter, then allows himself a few minutes' repose in All Hallows church where, watching the service, he muses upon religion to humorous ironic effect. On his way out Bloom decides to make use of the little time left before the funeral to get Molly's lotion from the chemist. He buys a bar of soap for himself and walks towards the baths. He is interrupted by Lyons, who asks to see Bloom's newspaper to look up a horse running that day. Lyons mistakes Bloom's offer to give him the paper— "I was going to throw it away"—as a tip on the "dark horse" Throwaway.
6. Hades (pp. 72-95) 11:00 a.m., at Prospect Cemetery in Glasnevin, north of Dublin.
Bloom's odyssey through Dublin continues now by carriage (accompanied by Cunningham, Power and Stephen's father Simon Dedalus) to the cemetery to attend Dignam's funeral. Hynes the reporter buttonholes Bloom about the identity of a mystery man wearing a Mackintosh coat. Death is everywhere in this episode, explored from various perspectives via Bloom's rambling, often fumbling ruminations on the nuts and bolts of spiritual beliefs and rites, and of decomposition and renewal.
7. Aeolus (pp. 96-123) 12:00 noon, at the newspaper offices of the Freeman's Journal (and the Evening Telegraph), the vicinity of the General Post Office, and Nelson's Pillar.
In this humorous study of hot air, we discover Bloom pursuing a few minutes of actual work as he visits the newspaper to negotiate an ad for a client (the grocer Keyes). The editor's office is bustling with the confabulation among a changing consortium of hangers-on discussing the history of oration, rhetoric and journalism. Simon Dedalus leaves and is replaced by Stephen (with Deasy's letter), who recites his "Parable of the Plums." Crawford, impatient for a drink, waves Bloom off, describing to him the precise location of his royal Irish anatomy the latter's client Keyes may kiss.
8. Lestrygonians (pp. 124-150) 1:00 p.m., at Davy Byrne's Pub and the National Museum.
The subject of food and eating is explored here with the detailed attention afforded death and decomposition two episodes ago. We follow Bloom through a panoply of lunchtime noises and smells and their associations in search of an aesthetically satisfying bite. Along the way, he bumps into Josie Breen, who updates him on the unpleasant status of her own life with her lunatic husband. Bloom also learns from her about Mina Purefoy, who's been in the maternity hospital three days already, and demonstrates his characteristic empathy. Feeling relaxed and satisfied from a cheese sandwich and glass of burgundy at Davy Byrne's, he takes a walk, helps a blind man cross the street, and ducks into the National Museum (to avoid bumping into his wife's prospective lover).
9. Scylla and Charybdis (pp. 151-179) 2:00 p.m., at the National Library.
Meanwhile, not far from Bloom, we find Stephen at the National Library, hard at work selling his Hamlet theory to another hardworking group of literati. Shakespeare, it is suggested, was father not merely of his own children but of his own grandfather, a ghostly father of all his race. Stephen sees Shakespeare's work, pervaded as it is by the themes of usurpation, adultery and exile, as an art born from the anguish of impotence. The quasi-Socratic dialogue, pitting Aristotle (Stephen) against his teacher Plato (the mystic A. E. Russell), is interrupted by the spirited arrival of the profane Mulligan, who has just come through the Museum, where he noticed Bloom.
10. Wandering Rocks (pp. 180-209) 3:00 p.m., along the streets of Dublin.
This episode comprises nineteen separate passages, each a short poetic sketch of a scene or event happening somewhere in Dublin. Some of these episodes, though seemingly unrelated, appear to be happening simultaneously, affording the reader the sense of a wide-angle lens through which the whole city may be viewed. This unification of disparate elements is effected the more tellingly by the culminating scene, wherein a viceregal procession is depicted as observed by many of the characters individually portrayed.
11. Sirens (pp. 210-239) About 4:00 p.m., at The Concert Room (saloon at the Ormond Hotel).
Musical logic dictates the structure, sense and exhilaration of this episode, which begins with an overture (composed, as in traditional opera, from themes, motifs, and highlights of the action to come) and proceeds through a fugal handling of voices, ideas, taps of a blind man's cane, and nostalgic wisps of sentimental song. We follow Bloom into the Ormond Bar where he witnesses Boylan flirting with the Sirens (the seductive barmaids Miss Douce and Miss Kennedy) before departing for his conquest of our hero's wife. Bloom's impotence to intervene and prevent his cuckoldry, together with his fascination with his adversary, skillfully maintains a subtle but pervasive tension and a haunting poignance.
12. Cyclops (pp. 240-283) 5:00 p.m., at Barney Kiernan's pub.
One of the funniest chapters of a supremely funny book, "Cyclops" maintains its ironic humor with the help of a thoroughly unreliable narrator—a bitter, petty barfly equipped with a sardonic outlook and an exquisite sense for the cliché. The "I" narrator's account is interrupted by the voice of another narrator—one countering "I"'s vigorous deflations with equally preposterous inflations (in the form of amusing descriptions of Rabelaisian proportions). Among those so described is "the citizen," a worn-out patriotic bigot in an eyepatch who plays Polyphemus to Bloom's Odysseus. Jewish Bloom finds himself in unwelcome territory in this drunken den of nationalist bigotry. Distracted over the scene he imagines (correctly) to be transpiring at his home, Bloom allows himself to be drawn into an argument with the anti-Semitic "citizen." Even Bloom's very presence in the pub is misunderstood. He has come to meet Cunningham so that the two of them can visit Dignam's widow with an offer of help; yet he is perceived as having come only to collect his winnings on Throwaway. Finally, when Bloom fails to pick up a round of drinks, the atmosphere of suspicion about him ignites into a confrontation over nationalism and intolerance given in comically cosmic dimensions, and our hero is whisked away from catastrophe by Cunningham "like a shot off a shovel."
13. Nausicaa (pp. 284-313) 8:00 p.m., at the rocks on Sandymount Strand.
We return to the beach that served as stage for Stephen's earlier musings and finds Bloom there pondering his perception (markedly less theoretical) of young Gerty MacDowell and her underwear. Even less concerned with philosophy is Gerty, who gleans she is the object of [a] man's desire and happens to be quite busy living up to her objectification. When her group runs off in pursuit of the nearby fireworks display, she stays behind, soaking up the male gaze and feeding it with more and more view of leg until the exploding Roman candles overhead mimic Bloom's ejaculation. Meanwhile, anthem-like strains of organ and men's voices are heard emanating from a nearby church to remind us there is a temperance retreat in progress. When Gerty gets up from the rock and lamely limps away, we are left with Bloom alone on the dim-lit beach in a guilt-tainted postmasturbatory reverie, reflecting on women and sexuality with his characteristic concreteness, providing a complementary foil to Gerty's ruminations on the subject.
14. Oxen of the Sun (pp. 314-349) 10:00 p.m., at the National Maternity Hospital, Holles Street.
Bloom continues his circuitous avoidance of home, hearth and Blazes Boylan by paying a call on Mina Purefoy, whom he knows to be experiencing a difficult birth. At the hospital he runs into a group of young carousers including Stephen, who happens to be avoiding his homecoming as well on account of his own problem with usurpers. Bloom once again finds himself to be an outsider looking in on an unwelcoming society. His concern for the well-being of his surrogate (spiritual) son, Stephen, prompts him to linger on well past the delivery of the baby until the doctor is free to leave with the gang for the nearest pub. The language in which the episode lives creates a masterful portrait of the English language itself, evolving as it does from the highly convoluted and ponderous Latinate and Saxon stages through the various centuries of signature literary styles to the jargon-riddled commercial babble of modernity, perhaps the worse for wear with the help of an escalating rate of intoxication.
15. Circe (pp. 350-497) 12:00 midnight, at Bella Cohen's Brothel, Tyrone Street (in the red-light district Joyce called "nighttown").
In keeping with the late hour, high blood alcohol level, and magical powers of Homer's Circe, this episode is expressed largely in a hallucinatory manner that invites comparison with the metaphoric power of dream logic. Bloom and Stephen move freely in and out of a sorceress' world, where personages and fears from their recent and distant pasts are made manifest to them in a seamless process of metamorphosis, and put down on the page in dramatic form, replete with stage directions. Stephen heads for the red-light district and is followed by Bloom, who is concerned in a fatherly way over Stephen's well-being. In the house of Bella Cohen, Bloom flirts with Zoe, falls under the spell of the whoremistress Bella, and keeps watch over Stephen, who, after a traumatic hallucinatory visit from his deceased mother, attempts to break her hold on his psyche by smashing his walking stick against Bella's chandelier. Bloom pays Bella for the damage and follows Stephen into the street. Stephen is punched by a British solder unimpressed by Stephen's rhetorical skills, and Bloom protects the unconscious recipient of that punch so that the latter might avoid falling into the custody of the police. The episode (and with it Part II, the "Odyssey" proper) ends poignantly with Bloom's vision of his own son Rudy (who had died eleven years ago at the age of eleven days) as he might have been in life, now eleven. By associating Rudy with Stephen at this point, the image powerfully reinforces the book's undercurrent theme of father and son in search of each other.
PART III: NOSTOS (THE HOMECOMING OF ULYSSES)
16. eumaeus (pp. 501-543) 1:00 a.m., at the cabman's coffeehouse shelter beneath the loop line bridge..
Bloom escorts the revived Stephen to a nearby cabman's shelter in hopes of sobering the young man up and bringing him home to Eccles Street for a good night's sleep. The shelter is run by a reputed ex-Invincible known as "Skin-the-Goat," whose clientele are being entertained by the tattoos and tall tales of a sailor named Murphy, just back with a fresh batch of rare exploits on the ship Stephen watched that morning from the strand. Bloom's best efforts at communication with his newfound spiritual son are met with certain disappointments, beautifully emphasized by the episode's narrative technique, a prose style so hopelessly laden with subordinate clauses, derelict predicates, tireless wandering constructions, and delicious clichés that the reader yearns for bedtime more keenly than do the protagonists. Nevertheless, our hero is triumphant in his mission, and eventually leads the young bard through the vicissitudes of city life and tired language to safe harbor at Eccles Street.
17. Ithaca (pp. 544-607) 2:00 a.m., at Bloom's house (same as 4).
Bloom remembers he had forgotten to remember to take his key. Through the bird's-eye vantage afforded by a loftily impersonal third-person narrative, we watch Bloom climb over the railing and into the house to receive Stephen for a friendly cup of cocoa and conversation, a refused offer to stay the night, and a cordial parting urination together beneath the stars. After Stephen leaves, Bloom finds his way to bed past rearranged furniture, remembrances of his past life with his adulterous wife, and crumbs from the jar of potted meat brought that afternoon by the usurper of his conjugal bed. Brushing away his predecessor's crumbs, the returning hero climbs into bed, head to his wife's feet, boldly orders himself an unprecedented breakfast in bed (as we learn in the next chapter), metaphorically vanquishes an imagined host of her suitors, and then plants a kiss on her plump behind before his embarkation for the Kingdom of Hypnos down into a tiny blot of unconsciousness in the space of a dot on the page.
18. Penelope (pp. 608-644) Probably 3:00 or 4:00 a.m. (though unspecified).
The world is Molly's now; rather, Molly is the world now, and through the massive, evershifting sea of liquid prose that constitutes her monologue, we explore the yet-unseen sides of things limned throughout the book from other, largely male, perspectives. Washing up on shore from this freely-flowing tide of words (eight unpunctuated sentences totaling some nearly sixteen-hundred lines) are countless gems of insight into the psyche of Molly, Woman, and the world. Beginning with her surprise over Bloom's breakfast order and some random remembrances of life with her husband, she proceeds in reverie over her recent tryst, before seeing it in the context of her past and future life. Molly's review of her marriage and family, and before that her childhood on Gibraltar, gives way by turns to amusing ambivalent appraisals of men and women, as well as flights of romantic curiosity about younger men, like Stephen, before building to a great peroration of sustained lyrical sweep in affirmation of the pervasive power of love, of the reality of loss, and, yes, of her ultimate acceptance of the man she married (or at least the man he was when she married him). Yes.
My Preferences
My Reading List
James Joyce
Literature Notes
Book Summary
Character List
Summary and Analysis
Character Analysis
Leopold Bloom
Stephen Dedalus
Molly Bloom
Hugh Blazes" Boylan"
James Joyce Biography
Essay Questions
Cite this Literature Note
Ulysses begins at about 8:00 a.m. on Thursday, June 16, 1904, in Dublin, Ireland, when one of its major participants, young Stephen Dedalus, awakens and interacts with his two housemates, the egotistical medical student, Buck Mulligan, and the overly reserved English student, Haines. The narrative ends some twenty-four hours later, when Stephen, having politely refused lodgings at the home of two other principal characters, Leopold and Molly Bloom, discovers he is no longer welcome to stay with Mulligan and Haines. During the sixteen hours of narrative time, the characters move through their day in Dublin, interacting with a stunning variety of individuals, most of whom are fictional but some of whom represent actual people.
Ulysses stands as an inventive, multiple-point-of-view (there are eighteen) vision of daily events, personal attitudes, cultural and political sentiments, and observations of the human condition. It is written in a number of differing literary styles, ranging from internal monologue to first-person speculation to question-and-answer from a catechism to newspaper headlines. The work has eighteen chapters. When taken in context with James Joyce's grander design for it (a playful comparison to Homer's epic poem, The Odyssey ), Ulysses gains complexity, irony, and dramatic intensity. Not only does Stephen Dedalus become all the more vivid because of his comparison to Telemachus, the son of Ulysses, King of Ithaca, in the Homeric epic. The other main character, Leopold Bloom, may be seen as the wandering Ulysses. In The Odyssey, Ulysses is seen returning to his wife, that symbol of womanly and cultural virtue, Penelope; in the novel, Joyce uses irony to represent Penelope as Molly Bloom, who that very afternoon had an adulterous encounter with her lover, Blazes Boylan.
Incidents in the novel have counterparts in the Homeric epic, sometimes to a broadly farcical effect, other times to a more punning or humorous effect, and still others to fit Joyce's own sense of social or political irony. For instance, Chapter One in Ulysses, r eferred to as "Telemachus" by Joyce, establishes the link to come between Stephen Dedalus and Leopold Bloom. It shows Stephen getting up and leaving for work. Those familiar with The Odyssey will be amused by the parallels between Mulligan and Haines and the suitors of Penelope. In The Odyssey, Telemachus, son of Ulysses, King of Ithaca, is persuaded to venture out in search of his long-absent father. Chapters Two and Three of The Odyssey show Telemachus meeting Nestor, an old windbag of a counselor to his father. In the novel, Stephen is shown in conversation with Mr. Deasey, headmaster of the school where he teaches. In addition to being anti-Semitic, anti-feminist, and wildly pro-British, Mr. Deasey is a repository of misinformation.
The first three episodes of Ulysses focus on Stephen Dedalus, a problematically autobiographical character first introduced in Joyce's published work through A Portrait of the Artist as a Young Man. In Chapter One, Stephen, Mulligan, and Haines prepare for the day. In Chapter Two, Stephen is teaching in a boys' school. While the class recites Milton's Lycidas, he broods about his life so far, his ambitions to be a great writer, and his doubts. In Chapter Three, Stephen walks along the seafront and reflects upon the things he sees — midwives, cockle-pickers, boulders, a dog, the body of a dog, "seaspawn and seawrack."
The next twelve chapters take the reader on Leopold Bloom's Odyssey (the wanderings of Ulysses). His and Stephen's paths cross but they have no meaningful meeting until later on.
In Chapter Four, Leopold Bloom is at his and Molly's home at 7 Eccles Street in the northwest quadrant of Dublin. He is preparing breakfast for himself and his wife (and his cat) before departing for Paddy Dignam's funeral. The jingling springs of the bed upstairs show that his wife Molly is awake. He goes out into the world like Odysseus in The Odyssey. Bloom's wanderings become the major part of the novel.
In Chapter Five, Bloom walks through the streets of Dublin and performs several errands. In Chapter Six, Bloom and his fellow mourners travel to the cemetery for the burial of Paddy Dignam, which evokes from Bloom a wealth of meditations on birth, death, and human frailty, including his reminiscences on Rudy, his own dead son, and his father, a suicide. This theme and anti-Semitism, tactlessly arise in various conversations, with Bloom the target.
In Chapter Seven, Stephen and Bloom (father and son, or Odysseus and Telemachus) meet in the newspaper office for the first time in the novel, although each knows who the other is. Bloom attempts (unsuccessfully) to complete an advertising contract, and Stephen (successfully) hands over the letter schoolmaster Deasy entrusted him with. Note the shift in narrative as newspaper headlines appear to interrupt straightforward narrative.
In Chapter Eight, Bloom gets hungry and decides to lunch at Davey Byrnes's pub. The dominant motifs are related to food and eating. Bloom continues to wander, thinking about birth and family life, Molly, her previous lovers, and his own past. He is handed a religious pamphlet, sees Stephen's sister Dilly in the street, feeds some seagulls with cakes he has purchased, then starts noticing and thinking about advertising. Bloom meets Mrs. Breen, sort of an old flame, and sympathizes with her because of her "cracked" husband. (He had earlier sympathized with women's lot in general when thinking about families — "Life with hard labor.") He learns that a mutual acquaintance, Mrs. Purefoy, is in the maternity hospital.
In Chapter Nine, at the National Library, in the office of the director, Stephen, A.E. (the pseudonym of noted Irish man of letters, George Russell), John Eglinton, and Lyster the librarian discuss Shakespeare. The others mock Stephen for his youthful enthusiasm for complex theories of literary creation. A.E. is a Platonist (an idealist), and mocks all readings of Shakespeare that suppose that Hamlet is a real person. After some banter about the Dublin literati, A.E. leaves and Stephen begins to expound his theory (it is a theory that must chart a course between the idealism of A.E. and the simple-minded, literal approach of Mulligan in order to define the ways in which art [the ideal] and life [the material] interact).
Chapter Ten takes place at about 3:00 p.m. on the streets of Dublin. It's made up of eighteen small episodes, which makes it a sort of doubling of the book itself (which has eighteen chapters). In these mini-episodes, we meet Father Conmee, the Dedalus sisters, and Stephen (who, at the sight of one of his sisters, is wracked with guilt because she is so obviously in poor financial straits and he is doing nothing to help her), a one-legged sailor, and an arm that throws a coin and belongs to Molly Bloom. We also meet Blazes Boylan, and a host of other characters.
In Chapter Eleven, it is about 4:00 in the afternoon, nearly time for Boylan's assignation with Molly. We are at The Concert Room Saloon in the posh Ormond Hotel. The barmaids at the Ormond Hotel see Bloom pass by. Simon Dedalus, Stephen's father, is there, and he turns his attention to the piano, which has just been tuned by the blind stripling. Bloom is elsewhere, buying paper. Boylan enters. Bloom spots his car outside and also enters with a friend, Ritchie Goulding. Boylan leaves, on his way to meet Molly. Simon sings, and Bloom thinks of Molly.
In Chapter Twelve, it is nearly 5:00 and the locale shifts to Barney Kiernan's pub, where Bloom is going to meet Martin Cunningham and discuss the affairs of the Dignam family. The unnamed narrator (a debt collector) chats with Joe Hynes, and they meet the Citizen, a fierce nationalist with a dog called Garryowen, who does not take kindly to Bloom. Several characters enter the pub, including Bloom, behind whose back the Citizen starts throwing insults.
Chapter Thirteen takes place at 8:00 p.m. Cissy Caffrey, her twin brothers, and her friends Edy Boardman and Gerty MacDowell (who sits a little apart), are on the Sandymount Strand. Gerty is impatient with the boys and their noise and mess, as well as her friends, who are a little common, and she daydreams at length about herself, her romantic aspirations, and her spiritual strivings. The twins kick their ball to Bloom, who is also on the beach, and Gerty weaves him into her thoughts (she notices that he is in mourning and constructs a tragic but romantic tale around him). Cissy cockily goes to ask Bloom the time, but his watch has stopped. A fireworks display begins. Her friends run along the beach, but Gerty stays near Bloom and leans back to watch the fireworks (she knows that men can be excited by immodest women, and she is allowing Bloom to see up her skirt). When she leaves, Bloom notices that she has a limp, and we learn that he has masturbated.
In Chapter Fourteen, at 10:00, Bloom enters The National Maternity Hospital to check on the condition of Mina Purefoy, who went into labor in Chapter Eight. To reinforce the theme of childbearing, Joyce delivers a running analogy between the development of the English language and the gestation of an infant. While at the hospital, Bloom sees Stephen carousing with other young men and worries that doing so will spill and waste the seed of his talent.
In Chapter Fifteen, it is midnight at Bella Cohen's brothel on Tyrone Street. This chapter is a series of fantastic events, partially the result of drunkenness on Steven's part, partially due to hallucinations induced by guilt and remorse on Bloom's part. Stephen and Lynch stagger in drunk and are mocked by the hangers-on and patrons of the place. Bloom follows, events and characters (Gerty, Molly, his father, and his mother) stimulating his mind and sense of guilt in a hallucinatory fashion. Bloom is arrested for committing an unnamed nuisance and undergoes a protracted trial in which he never knows for certain what the charges are. His identity constantly changes as characters from his past and personifications of perverse desires enter the court. Bloom speaks with one of the whores, Zoe Higgins, who knows where Stephen is. When Bloom finds him, Stephen, in his drunkenness, is attempting to settle his bill. Bloom ensures that he isn't cheated. The ghost of Stephen's mother appears, Stephen breaks the chandelier, and they end up on the street. A fight with some English privates (he has allegedly insulted the King) leaves Stephen prostrate on the pavement. The police appear, but Corny Kelleher and Bloom smooth things over. Bloom gazes at the unconscious Stephen and experiences a vision of his dead son, Rudy.
The remaining three chapters, may be seen as Ulysses' homecoming to Ithaca. These segments cover the following events from The Odyssey: the hero's return, his slaying of the treacherous suitors of his faithful wife Penelope, and his joyful reunion with her.
In Chapter Sixteen, it is 1:00 at a cabman's shelter. Bloom and Stephen drink coffee. A number of minor characters appear, and Stephen and Bloom interact with them. Bloom shows Stephen a photograph of Molly, the implication being that Stephen's talents might be used to further Molly's career (and thus oust Boylan from her affections). They leave and discuss music as they walk.
In Chapter Seventeen, it is 2:00 in the morning at the Bloom's home at 7 Eccles Street. The narrative style is in the dry, question-and-answer style of the catechism. Stephen and Bloom are brought together for the last time here. Stephen seeks a father, Bloom seeks a son. At the same time, each of them is individual, yet harmoniously joined. In the text, they are united by a word play, becoming "Stoom and Blephen," but their union or reconciliation is ephemeral. They urinate in the garden, Bloom invites Stephen to stay, Stephen declines and leaves.
In Chapter Eighteen, called "Molly's Soliloquy," Molly is in bed, just on the cusp of sleep. The entire chapter is from Molly's point of view, revealing Molly's thoughts. She is thinking about her husband, her meeting with Boylan earlier that day (in that very bed), her past, her hopes. Among other things, she suspects Bloom of having an affair, she thinks of woman's lot in the games of courting and mating, she thinks of her lovers, and she longs for a glamorous life. She thinks of beauty and ugliness, and her thoughts are interrupted by a train whistle. She thinks of her past life in Gibraltar and laments the drabness of her present. She thinks about her health and her daughter, she thinks about her visits to the doctor, and muses about Stephen. Her thoughts turn to Rudy and Bloom. She thinks of humiliating her husband, she recalls the time when she and Bloom first made love, letting the reader see she clearly prefers Bloom to Boylan. Punctuation, selection, comment, things usually associated with authorial control, are missing.
Those familiar with The Odyssey will see the ironic comparison between Molly Bloom and with Penelope, who uses her knowledge of the construction of hers and Ulysses' bed to confirm the identity of her long-absent husband. This chapter begins and ends with the affirmative Yes. The yeses represent Molly's ongoing optimism to life in general, punctuating the choices she has made and the memories she has revisited during the entire soliloquy. The yesses also represent Joyce's belief that women are a positive life force, a notion he was at pains to demonstrate in this remarkable soliloquy. The key here is to be found in Molly's ultimate decision to serve Bloom breakfast in bed tomorrow.
Next Character List
has been added to your
Reading List!
Removing #book# from your Reading List will also remove any bookmarked pages associated with this title.
Are you sure you want to remove #bookConfirmation# and any corresponding bookmarks?
James Joyce
Everything you need for every book you read..
James Joyce's famously dense and unconventional modernist novel Ulysses follows the advertiser Leopold Bloom as he goes about his day in Dublin, Ireland on June 16, 1904. Although the novel's plot is deceptively simple, its structure, style, and literary and historical references are incredibly complex. Leopold Bloom's quest through Dublin is loosely modeled on Homer's Odyssey —each of the novel's eighteen chapters (or "episodes") roughly corresponds to a book from the Odyssey . But it would be misleading to take this parallel too far and assume that every character, event, and theme in the Odyssey maps directly onto Ulysses (or vice-versa).
The novel's first three chapters deal not with Leopold Bloom, but with Stephen Dedalus , the twenty-two-year-old starving artist who was the protagonist of Joyce's previous novel, A Portrait of the Artist as a Young Man . Similarly, the Odyssey opens with the story of Odysseus's son Telemachus, rather than Odysseus himself—in fact, the first episode of Ulysses is called "Telemachus." In this episode, Stephen has breakfast with his roommates, the annoying students Buck Mulligan and Haines . They live in a Martello tower , which Stephen has been renting since he returned from Paris to Dublin to see his dying mother a year ago. He still feels guilty for refusing to pray at her deathbed after losing his faith in God, and his roommates are so intolerable that he decides to find another place to sleep that night.
In the next chapter, "Nestor," Stephen teaches at a nearby school and collects his monthly wages from Mr. Deasy , the schoolmaster. Deasy loyally defends England's imperial rule over Ireland and convinces Stephen to help him get a letter about cattle foot and mouth disease published in the local newspaper. In the third episode, "Proteus," Stephen goes on a long stream-of-consciousness soliloquy as he walks on the Sandymount Strand beach. He contemplates the nature of perception, history, courage, and much more.
The reader first meets Mr. Leopold Bloom in the fourth episode, "Calypso." Bloom wakes up, buys himself a pork kidney for breakfast, and serves tea and toast to his wife, the concert singer Molly Bloom . In episode five, "Lotus Eaters," Bloom strolls through Dublin, retrieves a love letter from his secret pen pal Martha Clifford , and wanders into a Catholic service (even though he's Jewish). In the following chapter, "Hades," Bloom attends the funeral of his acquaintance Paddy Dignam . While riding through town in a carriage with Martin Cunningham , Jack Power , and Simon Dedalus , Bloom sees the "worst man in Dublin"— Blazes Boylan , his wife's concert manager, who is probably sleeping with her. He also notices a funeral procession for a child, which reminds him of his son Rudy , who died as an infant. During the funeral, Bloom contemplates the nature of death and tries to identify an unfamiliar man in a macintosh raincoat .
In the lively seventh episode, "Aeolus," Bloom visits Dublin's newspaper offices to try to set up an ad for a client. The men he meets mostly ignore him, preferring to joke about the day's news, Irish history, and the Ascot Gold Cup horserace. Stephen Dedalus also visits the offices with Mr. Deasy's letter, but he narrowly misses Bloom. In episode eight, "Lestrygonians," Bloom wanders around Dublin, looking for lunch. His mind also wanders: among other things, he contemplates modern technology, advertising strategies, and the meaninglessness of human existence. He pops into Burton's restaurant, but he can't stand the beastly sight of men devouring their lunches, so he has a cheese sandwich and glass of wine in Davy Byrne 's pub instead.
In episode nine, "Scylla and Charybdis," the novel returns to Stephen Dedalus, who is explaining his complex theory about Shakespeare 's Hamlet to the poet George Russell and the librarians Lyster , Eglinton , and Best in the Irish National Library. Stephen insists that Hamlet was really an expression of Shakespeare's bitterness at his adulterous wife Ann Hathaway and his despair at the death of his young son Hamnet. But the librarians reject his theory, and then Buck Mulligan shows up to interrupt Stephen with a series of absurd jokes. Stephen portrays Shakespeare as a vicious Jewish manipulator and declares that fatherhood is meaningless, but he eventually admits that he doesn't even believe what he's saying. Stephen and Buck pass "the wandering jew" Leopold Bloom on their way out of the library, narrowly missing him for the second time.
In the second half of Ulysses —episodes ten through eighteen—Joyce takes a series of daring risks with perspective and style. This shift is immediately clear in the tenth episode, "Wandering Rocks," which consists of nineteen short vignettes set at exactly the same time, in different places around Dublin. Episode eleven, "Sirens," opens with a sixty-line onomatopoetic overture and is written entirely in a rhythmic, musical style. This reflects its setting: the Ormond Hotel bar, where Simon Dedalus and Ben Dollard are singing parlor songs. Blazes Boylan meets his lowlife friend Lenehan in the bar, and Leopold Bloom wanders in to watch them from across the room. At four o'clock, Boylan leaves, and then the novel depicts his car jingling its way through Dublin to meet Molly. Leopold Bloom enjoys the music while writing back to Martha Clifford, then he leaves the bar and runs into the prostitute who took his virginity.
In episode twelve, "Cyclops," a group of men are drinking and talking about politics in Barney Kiernan's bar when Leopold Bloom wanders in to meet Martin Cunningham. This chapter introduces an entirely new narrator, a nameless Dublin debt collector . But new voices also repeatedly steal the show from this narrator, taking over the narrative for a page or two at a time. These voices all represent exaggerated stereotypes of different kinds of writing, ranging from ancient Gaelic epics and children's books to legal contracts. The debt collector and his friend, an aggressive and outspoken Irish nationalist named the citizen , take issue with Bloom's intelligence, pacifism, and Jewishness. Lenehan adds fuel to the fire by falsely declaring that Bloom won a fortune on the Ascot Gold Cup horserace by betting on the longshot horse, Throwaway . The citizen attacks Bloom, who narrowly escapes in Martin Cunningham's car.
Episode thirteen, "Nausicaa," begins with a completely different tone: a young woman named Gerty MacDowell is sitting on the rocks at Sandymount Strand, daydreaming innocently about meeting the perfect man and becoming the perfect housewife. She notices an older man standing nearby, staring at her, and moving his hand around in his pocket. She starts to fantasize about falling in love with him, and when fireworks start going off overhead, she passionately lifts her skirt and shows the man her legs. In fact, the man is Leopold Bloom, and he's been staring at Gerty and masturbating. In the second half of the chapter, Bloom sees Gerty limp away down the beach and realizes that she's lame. He thinks about all the women he knows and falls asleep on the rocks.
The novel's difficult fourteenth episode, "Oxen of the Sun," is written in a series of different literary styles that represent the whole development of the English language from prehistory to the early 20th century. Joyce closely imitates the prose of more than a dozen major writers, ranging from the 15th-century knight Sir Thomas Malory to the Victorian novelist Charles Dickens. In this chapter, Bloom goes to the hospital to visit the family friend Mrs. Purefoy , who is giving birth. But he ends up partying with a group of drunk medical students instead. These students—including Buck Mulligan, Stephen Dedalus, and their buddy Vincent Lynch —drink, sing, and boisterously debate about fertility and abortion. This disturbs Mrs. Purefoy, who is giving birth upstairs.
The fifteenth and longest episode of Ulysses , "Circe," is actually structured as a play. Set in " nighttown ," Dublin's red-light-district, this chapter mixes reality, fantasy, and nightmare to the point that it's often impossible to tell what is real and what is imagined. At the beginning of this chapter, Bloom follow Stephen and Lynch into nighttown out of a feeling of fatherly responsibility. Bloom has visions of his mother , father , wife, and ex-girlfriend Josie Breen berating him, and then he fantasizes about the women he's sexually harassed (or thought about harassing) taking him to court over his perversions. In a third fantasy, he becomes "emperor-president and king-chairman," rebuilds Ireland in his own image, and is received as the Messiah by his people.
Back in the real world, Bloom follows the prostitute Zoe Higgins into Bella Cohen 's brothel, where Stephen and Lynch are lounging around with two more prostitutes, Florry Talbot and Kitty Ricketts . Stephen spouts philosophical nonsense about music, Bloom has more visions of friends and family, and Bella Cohen arrives and acts out a domination fantasy with Bloom. When Stephen has a vision of his mother's corpse, he breaks down and smashes Bella's chandelier. The men escape the brothel, but outside, Stephen gets into a fight with two English soldiers, Privates Compton and Carr . After he's knocked to the ground, Bloom helps him to his feet and takes care of him.
In the sixteenth episode, "Eumaeus," Bloom takes Stephen to rest in a nearby cabman's shelter, where a sailor named Murphy tells tall tales about his travels. Bloom admires Stephen's intelligence, shows him a picture of Molly, and tries to offer him fatherly advice (which Stephen ignores). The seventeenth chapter, "Ithaca," presents Bloom and Stephen's conversations in the form of a catechism—a detailed series of questions and answers, which are often used to clarify religious teachings. Bloom invites Stephen over to his home, and they chat about music, women, and religion on the walk over. Since Bloom forgot his keys, he has to jump over the fence and enter through his basement. Inside, Bloom and Stephen chat about family and philosophy over cocoa. Bloom offers Stephen his guest room for the night, but Stephen refuses. Bloom closes up the house and goes to bed. He kisses Molly on the butt and they chat about his day. He falls asleep upside-down, with his head at the foot of the bed.
The novel's famous last episode, "Penelope," consists of Molly Bloom's stream of consciousness as she falls asleep. Leopold has asked for breakfast in bed, and Molly thinks this is preposterous. She wonders if he is cheating on her, then remembers having extraordinary, athletic sex with Blazes Boylan. She considers having another child, thinks about the men she has loved, and reflects on her childhood in Gibraltar . She gets her period, then remembers when she first fell in love with Leopold and starts to fantasize about Stephen Dedalus. She decides to make Leopold breakfast in bed and "just give him one more chance," and as she finally falls asleep, her memories of the day Leopold proposed to her mix with her feelings about the men she loved in her youth.
A guide and resource to help you read James Joyce's Ulysses
One of humanity's great masterpieces, James Joyce's Ulysses celebrates the strength of spirit required to endure the trials of everyday life, exploring the patterns of human thought while also fostering an appreciation for differences between people. Written in a revolutionary style, the novel challenges the conventions and limits of language.
Famously, not much happens in this book, yet all of life is contained in its pages. In terms of plot, the novel depicts the events of one day (June 16th, 1904) in one smallish European city (Dublin, Ireland) through, mostly, the consciousness of two men (Stephen Dedalus, 22, and Leopold Bloom, 38). Nineteen hours pass.
Stephen has breakfast with his roommates, teaches a class, goes for a walk, engages in scholarly conversation with other intellectuals, gets drunk, goes to a brothel, and gets knocked out for speaking loosely to a belligerent British soldier (Ireland is under English rule). Oh, and Stephen is haunted by the recent death of his mother, for whom he refused to pray on account of his rejection of religion.
Mr. Bloom makes breakfast for himself and his wife, Molly, runs some errands in town, attends a funeral, does some business (he works in advertising), has lunch, gets into a political argument with an Irish Nationalist in a pub, "relaxes" on the beach for an hour at sunset, visits a maternity hospital where a friend is in labor, crosses paths with drunk Stephen and decides that he should look after him. Oh, and Bloom's wife has sex with another man in the afternoon. And Bloom knows about it.
By experiencing these events through the inner-monologue of these characters, we access Stephen and Bloom's unfiltered thoughts on the people and places they encounter, their memories of past joys and pains, and their concerns about the future. Even the most unremarkable moments (taking a sip of wine or eavesdropping on a passing bicyclist) can trigger a remarkable passage of literary expression.
While reading (and, ultimately, finishing) this novel requires some measure of dedication, the rewards are well worth the effort. This website aims to mitigate some of the challenges posed by this book by supporting and informing the reader. This site is by no means an exhaustive study of the novel, yet I hope to offer a few ideas that devoted Joyceans might find engaging while orienting the majority of the content toward the first time reader of Ulysses .
Stephen Dedalus
Stephen, the now 22 year old protagonist from Joyce's earlier novel, A Portrait of the Artist as a Young Man , begins his day at the Martello Tower in Sandycove, a southern suburb of Dublin.
Leopold Bloom
Mr. Bloom, a 38 year old Jewish husband, father, and advertising agent, launches his day of wandering from his home at 7 Eccles Street in North Dublin.
Copyright © 2016-2020 Patrick Hastings. All rights reserved.

Suggestions
Crime and Punishment
Romeo and Juliet
The Great Gatsby
Things Fall Apart
Please wait while we process your payment
Reset Password
Your password reset email should arrive shortly..
If you don't see it, please check your spam folder. Sometimes it can end up there.
Something went wrong
Log in or create account.
Be between 8-15 characters.
Contain at least one capital letter.
Contain at least one number.
Be different from your email address.
By signing up you agree to our terms and privacy policy .
Don't have an account? Subscribe now
Create Your Account
Sign up for your FREE 7-day trial
Ad-free experience
Note-taking
Flashcards & Quizzes
AP® English Test Prep
Plus much more
Already have an account? Log in
Choose Your Plan
Group Discount
$4.99 /month + tax
$24.99 /year + tax
Save over 50% with a SparkNotes PLUS Annual Plan!
Purchasing SparkNotes PLUS for a group?
Get Annual Plans at a discount when you buy 2 or more!
$24.99 $18.74 / subscription + tax
Subtotal $37.48 + tax
Save 25% on 2-49 accounts
Save 30% on 50-99 accounts
Want 100 or more? Contact us for a customized plan.
Payment Details
Payment Summary
SparkNotes Plus
Change
You'll be billed after your free trial ends.
7-Day Free Trial
Not Applicable
Renews December 16, 2023 December 9, 2023
Discounts (applied to next billing)
SNPLUSROCKS20 | 20% Discount
This is not a valid promo code.
Discount Code (one code per order)
SparkNotes PLUS Annual Plan - Group Discount
SparkNotes Plus subscription is $4.99/month or $24.99/year as selected above. The free trial period is the first 7 days of your subscription. TO CANCEL YOUR SUBSCRIPTION AND AVOID BEING CHARGED, YOU MUST CANCEL BEFORE THE END OF THE FREE TRIAL PERIOD. You may cancel your subscription on your Subscription and Billing page or contact Customer Support at [email protected] . Your subscription will continue automatically once the free trial period is over. Free trial is available to new customers only.
For the next 7 days, you'll have access to awesome PLUS stuff like AP English test prep, No Fear Shakespeare translations and audio, a note-taking tool, personalized dashboard, & much more!
You've successfully purchased a group discount. Your group members can use the joining link below to redeem their group membership. You'll also receive an email with the link.
Members will be prompted to log in or create an account to redeem their group membership.
Thanks for creating a SparkNotes account! Continue to start your free trial.
Your PLUS subscription has expired
We'd love to have you back! Renew your subscription to regain access to all of our exclusive, ad-free study tools.
Go ad-free AND get instant access to grade-boosting study tools!
Start the school year strong with SparkNotes PLUS!
Start the school year strong with PLUS!
James Joyce
Unlock your FREE SparkNotes PLUS trial!
Unlock your free trial.
Ad-Free experience
Easy-to-access study notes
AP® English test prep
Full Book Summary
Stephen Dedalus spends the early morning hours of June 16, 1904, remaining aloof from his mocking friend, Buck Mulligan, and Buck's English acquaintance, Haines. As Stephen leaves for work, Buck orders him to leave the house key and meet them at the pub at 12:30. Stephen resents Buck.
Around 10:00 A.M. , Stephen teaches a history lesson to his class at Garrett Deasy's boys' school. After class, Stephen meets with Deasy to receive his wages. The narrow-minded and prejudiced Deasy lectures Stephen on life. Stephen agrees to take Deasy's editorial letter about cattle disease to acquaintances at the newspaper.
Stephen spends the remainder of his morning walking alone on Sandymount Strand, thinking critically about his younger self and about perception. He composes a poem in his head and writes it down on a scrap torn from Deasy's letter.
At 8:00 A.M. the same morning, Leopold Bloom fixes breakfast and brings his wife her mail and breakfast in bed. One of her letters is from Molly's concert tour manager, Blazes Boylan (Bloom suspects he is also Molly's lover)—Boylan will visit at 4:00 this afternoon. Bloom returns downstairs, reads a letter from their daughter, Milly, then goes to the outhouse.
At 10:00 A.M. , Bloom picks up an amorous letter from the post office—he is corresponding with a woman named Martha Clifford under the pseudonym Henry Flower. He reads the tepid letter, ducks briefly into a church, then orders Molly's lotion from the pharmacist. He runs into Bantam Lyons, who mistakenly gets the impression that Bloom is giving him a tip on the horse Throwaway in the afternoon's Gold Cup race.
Around 11:00 A.M., Bloom rides with Simon Dedalus (Stephen's father), Martin Cunningham, and Jack Power to the funeral of Paddy Dignam. The men treat Bloom as somewhat of an outsider. At the funeral, Bloom thinks about the deaths of his son and his father.
At noon, we find Bloom at the offices of the Freeman newspaper, negotiating an advertisement for Keyes, a liquor merchant. Several idle men, including editor Myles Crawford, are hanging around in the office, discussing political speeches. Bloom leaves to secure the ad. Stephen arrives at the newspaper with Deasy's letter. Stephen and the other men leave for the pub just as Bloom is returning. Bloom's ad negotiation is rejected by Crawford on his way out.
At 1:00 P.M. , Bloom runs into Josie Breen, an old flame, and they discuss Mina Purefoy, who is in labor at the maternity hospital. Bloom stops in Burton's restaurant, but he decides to move on to Davy Byrne's for a light lunch. Bloom reminisces about an intimate afternoon with Molly on Howth. Bloom leaves and is walking toward the National Library when he spots Boylan on the street and ducks into the National Museum.
At 2:00 P.M. , Stephen is informally presenting his "Hamlet theory" in the National Library to the poet A.E. and the librarians John Eglinton, Best, and Lyster. A.E. is dismissive of Stephen's theory and leaves. Buck enters and jokingly scolds Stephen for failing to meet him and Haines at the pub. On the way out, Buck and Stephen pass Bloom, who has come to obtain a copy of Keyes' ad.
At 4:00 P.M. , Simon Dedalus, Ben Dollard, Lenehan, and Blazes Boylan converge at the Ormond Hotel bar. Bloom notices Boylan's car outside and decides to watch him. Boylan soon leaves for his appointment with Molly, and Bloom sits morosely in the Ormond restaurant—he is briefly mollified by Dedalus's and Dollard's singing. Bloom writes back to Martha, then leaves to post the letter.
At 5:00 P.M. , Bloom arrives at Barney Kiernan's pub to meet Martin Cunningham about the Dignam family finances, but Cunningham has not yet arrived. The citizen, a belligerent Irish nationalist, becomes increasingly drunk and begins attacking Bloom's Jewishness. Bloom stands up to the citizen, speaking in favor of peace and love over xenophobic violence. Bloom and the citizen have an altercation on the street before Cunningham's carriage carries Bloom away.
Bloom relaxes on Sandymount Strand around sunset, after his visit to Mrs. Dignam's house nearby. A young woman, Gerty MacDowell, notices Bloom watching her from across the beach. Gerty subtly reveals more and more of her legs while Bloom surreptitiously masturbates. Gerty leaves, and Bloom dozes.
At 10:00 P.M. , Bloom wanders to the maternity hospital to check on Mina Purefoy. Also at the hospital are Stephen and several of his medi-c-al student friends, drinking and talking boisterously about subjects related to birth. Bloom agrees to join them, though he privately disapproves of their revelry in light of Mrs. Purefoy's struggles upstairs. Buck arrives, and the men proceed to Burke's pub. At closing time, Stephen convinces his friend Lynch to go to the brothel section of town and Bloom follows, feeling protective.
Bloom finally locates Stephen and Lynch at Bella Cohen's brothel. Stephen is drunk and imagines that he sees the ghost of his mother—full of rage, he shatters a lamp with his walking stick. Bloom runs after Stephen and finds him in an argument with a British soldier who knocks him out.
Bloom revives Stephen and takes him for coffee at a cabman's shelter to sober up. Bloom invites Stephen back to his house.
Well after midnight, Stephen and Bloom arrive back at Bloom's house. They drink cocoa and talk about their respective backgrounds. Bloom asks Stephen to stay the night. Stephen politely refuses. Bloom sees him out and comes back in to find evidence of Boylan's visit. Still, Bloom is at peace with the world and he climbs into bed, tells Molly of his day and requests breakfast in bed.
After Bloom falls asleep, Molly remains awake, surprised by Bloom's request for breakfast in bed. Her mind wanders to her childhood in Gibraltar, her afternoon of sex with Boylan, her singing career, Stephen Dedalus. Her thoughts of Bloom vary wildly over the course of the monologue, but it ends with a reminiscence of their intimate moment at Howth and a positive affirmation.
Ulysses (SparkNotes Literature Guide)
Ace your assignments with our guide to Ulysses !
Popular pages: Ulysses
Character list characters, leopold bloom characters, themes literary devices, important quotes explained quotes, full book quiz quick quizzes, take a study break.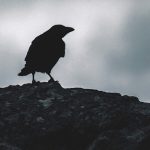 QUIZ: Is This a Taylor Swift Lyric or a Quote by Edgar Allan Poe?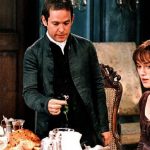 The 7 Most Embarrassing Proposals in Literature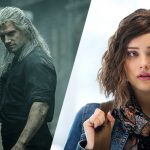 The 6 Best and Worst TV Show Adaptations of Books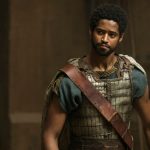 QUIZ: Which Greek God Are You?

75 pages • 2 hours read
A modern alternative to SparkNotes and CliffsNotes, SuperSummary offers high-quality Study Guides with detailed chapter summaries and analysis of major themes, characters, and more.
Episodes 1-3
Episodes 4-6
Episodes 7-9
Episodes 10-12
Episodes 13-15
Episodes 16-18
Character Analysis
Symbols & Motifs
Important Quotes
Essay Topics
Summary and Study Guide
Ulysses is a 1922 novel by Irish author James Joyce. The story is a loose adaptation of Homer's epic poem The Odyssey , portraying a day in the lives of several characters who live in Dublin, Ireland, in June 1904. Ulysses proved controversial on release due to accusations of obscenity but is now celebrated as one of the most important and influential works in the English language.
This guide is written using the 1998 Oxford World Classics edition of the 1922 text.
Get access to this full Study Guide and much more!
6,450+ In-Depth Study Guides
5,200+ Quick-Read Plot Summaries
Downloadable PDFs
Content Warning : This guide and source material contain references to miscarriage, child death, suicide, blackface, and antisemitism.
Plot Summary
The SuperSummary difference
8x more resources than SparkNotes and CliffsNotes combined
Study Guides you won ' t find anywhere else
100+ new titles every month
At eight o'clock on June 16, 1904, Stephen Dedalus talks to his housemates, Buck Mulligan and Haines. After overhearing Mulligan's coarse remark regarding his dead mother, Dedalus is angry with Mulligan. He also resents that Mulligan has invited Haines to stay with them. They agree to meet at a pub later in the day, but Dedalus quietly decides that he will not return. Dedalus is a history teacher. After a class on Pyrrhus of Epirus, he sits down for a private algebra lesson with a student named Cyril Sergeant. After, he collects his wages from the headmaster Garrett Deasy. They talk about Irish history and the role of Jewish people in the Irish economy; Deasy's views are narrow-minded and often intolerant. Leaving Deasy's office, Dedalus wanders through Dublin. He thinks about his family and the time he spent in Paris as a student. His rambling thoughts are confused and scattered as he conjures lines for poems and picks his nose.
At eight o'clock on the same day, Leopold Bloom visits a butcher to buy his breakfast. After cooking the meat, he brings the food to his wife Molly, who is lying in bed. She reads a letter from Blazes Boylan , with whom she is secretly having an affair. In a letter, the couple's daughter Milly writes about her photography. While using the toilet, Bloom reads a story in a magazine. After, he prepares to attend a funeral but cannot stop thinking about his wife's possible affair. During his day, he reads love letters that he writes to anonymous women using pseudonyms. He attempts to stare at women, but his efforts are interrupted. Bloom visits a church and then a chemist. After a conversation with a friend, he visits a bath house.
Bloom rides in a carriage to a funeral for Paddy Dignam. Also in the carriage is Dedalus's father, Simon. As the men talk about death, Bloom thinks about his dead son and his dead father. Rudy, his son, died while only an infant, and his father died by suicide. After the funeral, Bloom resolves to chase away his morbid thoughts. Bloom tries to place an ad in the Freeman's Journal . In the office, he passes Stephen, but the men do not talk. Stephen invites the journal editor and other men to a nearby pub. Feeling hungry, Bloom visits a restaurant. The sight of the animalistic patrons disgusts him. Instead, he goes to a pub and thinks about Molly. Their marriage is not what it once was. Deciding to visit a museum, he is spooked by the sight of his wife's lover, Boylan, and rushes into a gallery instead. Meanwhile, Stephen speaks about one of his favorite subjects: William Shakespeare. His lecture about Hamlet is interrupted by the arrival of Buck Mulligan. As Stephen and Mulligan bicker, Bloom passes by unnoticed. The narrative then explores the lives of several characters as they pass through the Dublin streets.
Bloom eats dinner. Meanwhile, Molly meets with Boylan. Bloom listens to Stephen's father sing, and he fantasizes about the female bar staff, thinking about how he might reply to the pseudonymous love letter he read earlier in the day. In a pub, Bloom is berated by an antisemitic nationalist known only as the "citizen." After, he watches three women on the shore and masturbates while fireworks explode at a nearby market. Bloom then visits a maternity hospital where Mina Purefoy is giving birth to a son. Also present at the hospital is Stephen, who meets Bloom properly for the first time while waiting for Mulligan to arrive. When Mina successfully gives birth, Bloom, Stephen, and Mulligan go to a pub. After the pub, Bloom follows Stephen to a brothel. Bloom becomes lost in his sexual fantasies and—in the form of a play—interrogates his own guilt. Stephen smashes a chandelier and runs from the brothel. Bloom pays for the damage and chases after him. Stephen is punched by a British soldier who claims that he insulted the King. Bloom tends to Stephen's wounds and has a vision of Rudy.
In a blur of confusion, Bloom takes Stephen somewhere to recover and then invites Stephen back to his home. They drink cocoa and talk about language, writing, and Stephen's need to stay somewhere for the night. Stephen declines the offer of a bed and, after urinating in Bloom's yard, vanishes into the night. Bloom goes to bed and talks to Molly about his day. The narrative then switches to Molly. In a stream-of-consciousness style , she thinks about her lovers and her childhood. She thinks about her dreams of being a singer and her menstrual cycle, as well as her affairs. She remembers the time when Bloom proposed to her and remembers saying yes. The novel finishes with Molly's memory of accepting Bloom's proposal.

Don't Miss Out!
Access Study Guide Now
Ready to dive in?
Get unlimited access to SuperSummary for only $0.70/week
Related Titles
By James Joyce
Study Guide
An Encounter
James Joyce
A Painful Case
A Portrait of the Artist as a Young Man
STUDY + TEACHING GUIDE
Finnegans Wake
Featured Collections
View Collection
Irish Literature
Nation & nationalism, psychological fiction, required reading lists, school book list titles, supersummary staff picks.
by James Joyce
Joyce's novel is set in Dublin on the day of June 16, 1904 and the protagonist, Leopold Bloom, is a middle-aged Jew whose job as an advertisement canvasser forces him to travel throughout the city on a daily basis. While Bloom is Joyce's "Ulysses" character, the younger hero of the novel is Stephen Dedalus, the autobiographical character from Joyce's first novel, A Portrait of the Artist as a Young Man . While Joyce develops the character of the young student, most of the novel is focused on Bloom.
Bloom's wife Molly is a singer and she is having an affair with her co-worker, Blazes Boylan, and early in the morning of June 16, Bloom learns that Molly intends to bring Boylan into their bed later that afternoon. The Blooms have a daughter named Milly (age 15) who is away, studying photography. Ten years ago, Molly gave birth to a son, Rudy, but he died when he was eleven days old and Bloom often thinks of the parallel between his dead son Rudy and his dead father Rudolph, who killed himself several years before.
Stephen Dedalus is the central character of the novel's first three chapters, which constitute Part I of Ulysses. Dedalus is an academic and a schoolteacher and he has left Ireland for Paris but he was forced to return upon hearing news that his mother was gravely ill. The initial depictions of Stephen indicate that he is guilty because he has separated from the Catholic Church and refused to pray at the side of his mother's deathbed despite her pleading. Stephen has literary ambitions but his desire to write Ireland's first true epic is tempered by his fear that the island is too stultifying for him to be a success. Stephen lives in Martello Tower with Buck Mulligan and a British student, Haines , and Stephen's introverted personality prevents him from asserting himself. Instead, his friends patronize him and take advantage of him.
The opening three chapters, "Telemachus," "Nestor" and "Proteus," track the early morning hours of Stephen Dedalus who eats breakfast, teaches at a school in Dalkey and wanders Sandymount Strand. The opening chapters of Part II ("Calypso" and "Lotus-Eaters") begin the day anew, charting the early morning rituals of Leopold Bloom, who must later attend the funeral of his friend, Paddy Dignam. In "Calypso" and "Lotus-Eaters," the reader learns that Bloom is a servile husband who prepares breakfast and runs errands on behalf of his wife Molly, who remains half-asleep. We also learn that Bloom is preoccupied with food and sex. He relishes eating a slightly burned kidney and has a penchant for voyeurism.
The "Hades" chapter of Ulysses recounts the burial of Paddy Dignam in Glasnevin Cemetery and it is at this point that Joyce begins to develop his theme of Bloom as a Jewish outsider in an overwhelmingly Roman Catholic society. Bloom's insecurities are only heightened by his foreknowledge of Molly's infidelity. Both Leopold Bloom and Stephen Dedalus are set on a long winding tour of Dublin that occupies most of the afternoon and they continually cross paths before eventually meeting later that night. The afternoon chapters begin with "Aeolus" and conclude with Bloom's altercation with the Citizen in "The Cyclops."
After Dignam's funeral, we get a more detailed view of Bloom's routine day. Bloom immediate heads for the downtown newspaper office-a building that is shared by three companies. Considering the frenetic pace of the news building, the employees' treatment of Bloom seems excessively rude and dismissive and Bloom's attempt to secure an easy advertisement renewal requires a trip to the National Library. Bloom's library visit in "Scylla and Charybdis" presents another occasion for him to talk to Stephen as their paths cross again but they continue on their separate paths, neither cognizant of the other. Bloom's suffers the afternoon, dreading his wife's adulterous act, scheduled for 4:30 pm. Joyce uses the "Wandering Rocks" chapter to mirror Bloom's desperation with the squalor of the city's poorest families before contrasting Bloom's unhappy solitude with the jovial and musical atmosphere of "The Sirens." Bloom simply shrugs off the prejudice of his acquaintances, accepts his solitude as his fate and even at this point, tries to ignore the serious problems in his marriage.
Upon entering Kiernan's pub, late in the afternoon, Bloom is confronted by the Citizen, a half-blind patriot whose outspoken anti-Semitism forces Bloom to assert his identity, arguing that he can be a Jew and an Irish citizen, simultaneously. Citizen is quiet before resuming his offense. Having burdened the entire pub as a menacing drunk, Citizen focuses the brunt of his attack on Bloom, accusing him of "robbing widows and orphans," even as Bloom readies to leave, in order to visit the widow of Paddy Dignam. Bloom coolly replies to Citizen who becomes indignant when Bloom asserts that Christ, himself, was a Jew. This altercation is the first of the novel's two dramatic climaxes. When Bloom exits the pub, the raging drunk hurls a biscuit tin at his head, but Bloom escapes unharmed. Even as the Citizen's depressed faculties hindered him, he was blinded by the sun, guaranteeing Bloom's victory. The "Wandering Jew" "ascends" into the heavens and the concluding prose of "The Cyclops" strongly suggests that Joyce modeled Bloom after Elijah who ascended immediately after completing his course. While Bloom's problems with Molly remain, his victory in Kiernan's pub anticipates his final transformation into Stephen's temporary paternal figure. As an Elijah, Bloom passes the "mantle" to Stephen Dedalus.
The earliest chapter of night is "Nausicaa," which depicts Bloom as an incredibly solemn and tired man. As he walks the beach of Sandymount Strand we understand that the eclipsing evening corresponds to his aging and depressing loss of virility. Even though Bloom is only a middle-aged man with a fifteen-year old daughter, he bears the image of an elderly wanderer. A young woman named Gerty MacDowell is sitting within their range of mutual sight and as she is overcome with emotional longing and maternal love, she notices that Bloom is staring at her while he is conspicuously masturbating himself in his pocket. MacDowell seeks to offer Bloom a "refuge" and she abets his deed by displaying her undergarments in a coquettish manner. After masturbating, Bloom is enervated, complaining that Gerty has sapped the youth out of him.
Joyce's deliberate narrative structure produces the interaction between Bloom and Dedalus right as Bloom contemplates the diminution of his own masculinity and youth. Bloom meets Dedalus in the National Maternity Hospital, unexpectedly, having arrived to visit Mrs. Mina Purefoy, who had been in labor for three days. Stephen had accompanied several friends to the Hospital, including Mulligan who has corrupted his friends into a loud table of young drunks. Bloom worries for Stephen's safety and he eventually accompanies the young man to "Nighttown," the red-light district where the "Circe" chapter is set. Undoubtedly, "Circe" is the most memorable chapter of the book: Bloom suffers "hallucinations" while walking on the street and they continue inside the brothel of Bella Cohen. Joyce's "Circe" employs Freudian theories of the subconscious, of repression and sexual desire. Bloom's hallucinations conflate feelings of religious guilt, acts of sado-masochism and the shame of being cuckolded by the popular ladies' man, Blazes Boylan.
When Bloom re-emerges from his hallucinations, he finds that Stephen is completely vulnerable, having degenerated into a limp and intoxicated creature. It is unclear what is causing Stephen to jump around the room and half-climb the furniture until we see him smash his walking stick into the chandelier, resisting the ghost of his dead mother who has returned from the grave to use guilt in order to coerce Stephen into Catholicism. The scene becomes chaotic as Bloom assists Stephen out of Cohen's brothel. Stephen is alone after his friend Vincent Lynch forsakes him. It is Bloom who tends to Stephen when he passes out after a pugnacious British soldier delivers a heavy blow, aware that Stephen is incapable of defending himself. Bloom sees the development as an opportunity to forge a relationship with Stephen. Bloom succeeds in transporting Dedalus to the Cabman's Shelter for some coffee and they continue their conversations about love and music in Bloom's home at 7 Eccles Street. Despite Bloom's insistence, Stephen declines the offer to spend the night in his home and as the novel concludes, it seems likely that Stephen, like Bloom, must embark upon his own heroic quest. "Penelope," the final chapter of Ulysses, presents Molly's assessment of Bloom. Just as we come to understand how Bloom's lack of empathy largely motivated Molly's infidelity, we also come to understand that Molly truly loves her husband, independent of the question of their marriage.

Ulysses Questions and Answers
The Question and Answer section for Ulysses is a great resource to ask questions, find answers, and discuss the novel.
In context, a "cabman's shelter" is a coffee house.
Ulysses' resentment of his time spent in Ithaca is best reflected by which of the following quotes?
b. "Vile it were / For some three suns to store and hoard myself, / And this gray spirit yearning in desire / To follow knowledge like a sinking star, / Beyond the utmost bound of human thought"
Which of the following statements best express the central ideas of this text?
You have the title of Letter from Frederick Douglass to Harriet Tubman yet your quetion relates to Booth.
Study Guide for Ulysses
Ulysses study guide contains a biography of James Joyce, literature essays, a complete e-text, quiz questions, major themes, characters, and a full summary and analysis.
About Ulysses
Character List
Chapters 1-3 Summary and Analysis
Related Links
Essays for Ulysses
Ulysses literature essays are academic essays for citation. These papers were written primarily by students and provide critical analysis of Ulysses.
"Excuse Bad Writing Am In Hurry": Joyce's Women in Dubliners, Portrait, and Ulysses
Concealing Dalkey Hill: Evasion and Parallax in "Nausicaa"
Immaculate Erection
Digesting the City: Episode "Ate" in Ulysses and Prufrock
Ulysses' Dog Images
Lesson Plan for Ulysses
About the Author
Study Objectives
Common Core Standards
Introduction to Ulysses
Relationship to Other Books
Bringing in Technology
Notes to the Teacher
Ulysses Bibliography
E-Text of Ulysses
Ulysses E-Text contains the full text of Ulysses
Wikipedia Entries for Ulysses