English teachers often default to essays, quizzes and tests as assessments. Figuring out creative ways to assess beyond this can be challenging. So, I've teamed up with some of my favorite blogging friends (see who below) to come up with creative ways to assess students' skills as readers, writers, speakers and listeners!
This article would not be possible without the innovative ideas of these amazing teacher bloggers. Be sure to click over to their websites because they have so many brilliant, time saving ideas to offer teachers…
Reading Assessment
Google keep.
Assessing annotation while reading is tricky.  The logistics are frustrating – do we have to keep collecting their books to check?  What about if kids can't write in their books? What should kids be looking for? In a blog post, Amanda from Mud and Ink Teaching shares how she has started using Google Keep to track and assess student annotations while reading whole class novels .  With just a small digital adjustment and the help of Google Classroom, Google Keep annotations could be an assessment lifesaver for your classroom.
Conversations
One important goal all ELA teachers should share is to be able to assess a student's comprehension of a text without making him or her hate reading. Melissa from Reading and Writing Haven wrote a blog post detailing some of her favorite strategies that make assessment enjoyable while also building teacher-student relationships and improving reading culture in the classroom. The biggest secret is that of allowing valuable conversations and abstract thinking to replace tedious and often punitive multiple choice tests and quizzes.
Self-Assessment
Students in middle and high school should have opportunities to self-assess their reading independence. One way to support them in this important real-world skill is to have students track how long they can read before getting distracted or bored. It's important to normalize the experience of getting bored or distractied while reading and explain that many people find reading challenging for numerous reasons. After students feel comfortable admitting they may dislike reading or find it challenging to focus their attention on it, provide students opportunities to test their stamina. Set a timer for 30 minutes and have students write down how long they read, within the 30 minute time frame, before getting distracted or bored. Have students write their time down and set goals to reach higher stamina levels.
Innovative Projects
As schools are trending toward a more standard-based curriculum, standard-aligned assessments are more important than ever before. Though this may seem like a challenge, it actually creates more autonomy for teachers and students alike. One way Ashely Bible from Building Book love likes to disguise assessing student's inferencing and evidence-providing ability is by assigning a innovative projects like a   tiny house character design project or this free culinary symbolism project . Students will infer and use evidence just as much as a written assessment, but will have a lot more fun doing so!
Writing Assessment
Pre-assessment rubrics.
Writing pre-assessments are valuable because they  allow teachers to see common themes across the class. Is everyone struggling with transitions? Maybe, overall, students aren't sure how to write an effective hook or thesis statement. Pre-assessments can reveal those needs. Also, they can begin our goal-setting conversations. It's important to differentiate writing unit to meet students' needs, and goal setting with individual students can be a way to we frame those conversations, initiated by a pre-assessment. It's rewarding for a student to reflect on their growth from the beginning of a writing unit to the end. Here are the goal-setting forms and pre-assessment rubrics Reading and Writing Haven uses.
Conferencing
Conferencing is the best way to assess and provide feedback while in the middle of a unit. But how do you go about conferencing with 125+students?!?! It can be incredibly helpful to teach students how to conference with each other to take the work load off of you and put some of the assessment work on their shoulders. This video can help…
Another question teachers have about conferring is: how do I decide what to help each student with? The best way to assess a student during a conference is by asking, "how can I help you?", and if a student can't answer that question, the next step would be to read a small portion of their writing to get a sense of one major skill they could most use support with. Keep it simple! This article from WeAreTeachers discusses using notecards to assess students' skills and plan conferences.
The Single-Point Rubric
The singe-point rubric is the wave of the future! If you have no idea what a single-point rubric is, here is a simple definition for you:
A single-point rubric lists the skills you want students to master with room for commenting if students have not yet mastered the skills, or exceeded mastery.
So, you are probably wondering how exactly to assign points using a single point rubric, right? It depends on your needs. When a student exhibits the skills in the middle column it is considered mastery or standard met.
This could mean an A in your school/district but it could also mean a B too. It all really depends on your preference. You can make each skill in the middle column worth 1 point or 10. You could make the "ways to improve" column worth a little less and the "advanced" column worth a little more. Again, it is really up to you! Check out this awesome resource with many editable assessment tools…
Fast and Focused Feedback
As for assessing grammar knowledge, Ashley Bible from Building Book Love has implemented a system that tests students on their individual grammar issues. Once she marks a grammar issue in their writing, they watch a mini lesson and take a quiz to assess their new understanding. You can read all about this system here: Fast and Focused Feedback . Check out this amazing video about how to make your feedback fast and focused…
Listening & Speaking Assessment
Goal setting cards.
Use goal setting cards with public speaking students. To assess public speaking, ask students to choose where they would like to improve. Assess students on their growth toward their goal. Find goal sheets and other public speaking activities on the Language Arts Classroom blog here .
Student-Led Discussions
If you're tired of multiple choice and essay questions and searching for a more meaningful way to assess students' understanding of your next novel, try a Socratic Seminar.  Essentially, it is a student-led discussion over a text or big idea. Instead of you facilitating the discussion by asking questions, students take charge of their own learning in this activity by creating and asking the questions. A Socratic Seminar is truly a student-centered and social approach to learning. For you, this means it is less prep work. It's one of those lessons that teaches itself. You literally can sit back, relax, and watch the magic happen. If you'd like more information on facilitating your own seminar, check out this blog post. For ready-to-print resources, rubrics, instructions, and more, check out this bundle that works for any text.
Mock Trials
A mock trial is another effective, engaging way to assess literary analysis. In addition to this skill, students will also demonstrate close reading, citing strong and thorough textual evidence, analyzing evidence, persuasion and argument skills, debate, writing, and speaking/listening. It is more than a lesson; it is a learning experience that engages every single student. For more guidance on using a mock trial as an end-of-unit assessment, check out this blog post by Write On With Miss G. If you need some help structuring your mock trial or want to save yourself some time creating everything, then this mock trial bundle that works any text may help.
Assessing listening skills can be a bit tricky. But one way to integrate the listening standards into your classroom is through podcasts. Ashley Bible from Building Book Love has an engaging unit using the Serial Podcast Season 1 to build students' ability to listen, discuss and respond to a very engaging podcast for grown ups and high schoolers alike. Ashley includes ways to assess students' listening skills in this unit too!
Assessments can be more than just quizzes, end of unit essays and tests! Hopefully this article has motivated you to try a new method of assessment that is engaging and maybe even excites you! Teachers getting excited about assessment and not dreading it, now that is something to strive for, don't you think?
What creative assessment ideas do you use in your classroom? We'd love to hear from you in the comments!
Trackbacks/Pingbacks
8 Definitive Ways to Ace Your New Teacher Interview | Teaching Untangled - […] Amanda from Amanda Write Now has this fantastic list of ways to check for understanding that will give you…
Submit a Comment Cancel reply
Your email address will not be published. Required fields are marked *
Submit Comment
This site uses Akismet to reduce spam. Learn how your comment data is processed .
Expect Unexpected Engagement When you try Hexagonal Thinking in ELA
Listen to my latest podcast episode:.
https://traffic.libsyn.com/sparkcreativity/Thursday_Alone_full_show.mp3 00:00
44: 25 Creative Assessment Ideas for ELA
So you've finished a novel, and you want your students to practice writing. But you don't really need a five paragraph essay at this point in the year. You want your students to practice their writing, but you want it to be creative and empowering, involving no busywork or hoops to jump through.
Preferably, the assessment you're looking for would also be interesting to grade.
Luckily, there are a MILLION options when it comes to creating an inspiring ELA assessment. Folks, we won the lottery here in ELA. Inspiration is everywhere!
For example, flip the radio on on the way to work and you've got half a dozen assessment ideas.
Students could create a playlist to match a character's experiences, host a literary podcast and bring on the author of the novel for a conversation, script a news interview between an NPR anchor and three literary characters around a theme from your current novel, write and perform a song about a character's development throughout the novel, curate a Ted show pulling together three existing Ted talks relating to a theme in the novel, or write the script for a call-in show in which characters from the novel call in for advice and discuss their problems with a host.
For me, the important thing in designing these assessments is to have students explain the WHY behind the WHAT. This is what takes these assessments from fun little exercises in imagination to a real analysis and argument relating to a novel.
For example, I might ask a student to create a food truck as if from the perspective of Starr in The Hate U Give . If the imagined truck just serves up food that Starr eats in the novel, with no particular theme or meaning, it's not a good project. Even if the title of the truck is super catchy, the colors coordinate, and the student cooks something tasty for the final showcase.
On the other hand, if the goal of the proposed food truck is to enter communities, help them activate politically by giving people a safe place to talk and plan while eating menu items themed to revolutionary political thinkers, and all this is tied together with an argument based on key quotations from the novel in the explanatory write-up, this is a GREAT project. Even if the colors are a little off and the title is "Starr's Political Truck."
Now in my ideal world, the artistry and details help to highlight the message and meaning. That's the best. But it's important as you design creative assessments to build in the language that will inspire students to make connections and arguments through their work.
25 Assessment Ideas for Any Novel 
1. Define and defend a road trip with at least five destinations for a literary character. Where would they go? Why?
2. Interview literary characters on a podcast with the theme of your choice
3. Propose and describe a food truck somehow based on a novel, either to represent key elements of a novel or to represent the vision of one character based on what you know about them
4. Invent a clothing line with a character as the designer, including the names and elements of several collections and information (pieces, purpose, etc.) about one runway show
5. Imagine a literary character started a Kickstarter campaign – invent, describe, and explain its nature and purpose.
6. Create an escape room based on a novel and challenge another group or class section to escape from it.
7. Script and put on a one minute version of the play. Consider letting the class vote on awards for different performances – "clearest interpretation," "best depiction of a single character," etc.
8. Create an Instagram account for a character in the novel, complete with extended captions and hashtags.
9. Script a dinner party between important characters from the novel, discussing at least three of the most important themes from the novel.
10. Create a podcast based on an important theme in a novel, including an interview with a character.
11. Start a Youtube channel for a character – would Austen's Emma start a channel giving love advice? Would Hinton's Ponyboy start a channel about how to prevent bullying?
12. Create a graphic novel version of your favorite part of the novel.
18. Design one-pagers inspired by a text, poetry unit, podcast, or film.
19. Write and then submit an essay or creative piece based on the text to a writing contest.
20. Create a playlist for one character during the novel, matching songs with experiences, moods, thoughts, goals, etc.
21. Design one character's dream house. What makes it so perfect for them? Base all your choices on evidence from the text.
22. Imagine a character became the host of a television show. What would it be about? Who would come on? Why?
23. Using a phone camera, take a series of ten photographs to represent the themes of the novel. Defend your choices.
24. From the perspective of a character, write a letter to the editor of The New York Times based on an article in this week's paper. What would your character think about a key issue in the world today? Why?
25. Write a conversation between yourself and a character, debating one of the choices they make in the text. What did you question about their actions? Why? How would they defend their decisions?
Imagine your character had a chance to address your high school at graduation. What would they say?
Design an app that the character of your choice might invent. What does the app do? Why would your character invent it? What problem would it solve and why would your character care?
Don't be afraid to take a chance and try a creative assessment. Just remember to build in the question of the WHY behind the WHAT, and create a helpful rubric for yourself so that you can keep your grading mainly focused on the clarity of the student's purpose and arguments, while still applauding their artistry and creativity.
Wish your students could dive into podcasting but wary of the tech? Let me give you the tips, trick, and (easy) tools you need to help students succeed with this engaging, relevant medium. Join over 5,000 other creative teachers when you sign up for Camp Creative: The Easy Roadmap to Student Podcasting. It's a free three day PD with every resource and tutorial linked straight to your inbox – no need to try to slot a live session into your (very) busy schedule. 
Click here to learn more and sign up.
I'll help you find the creative ELA strategies that will light up your classroom. Get ready for joyful teaching!
LET'S BE PEN PALS
Browse by category.
SEARCH FOR THE STRATEGY OF YOUR DREAMS, OR DIVE INTO ONE OF THESE POPULAR CREATIVE RABBIT HOLES.
POPULAR POSTS
Building Better Book Clubs with Martina Cahill
Easy Ways to use Performance Poetry in ELA (and why you Should!)
Let me Plan your ELA Lessons the Week before Thanksgiving
Need something great for tomorrow? Head on over to the free resources section.
Let's hang out on
PRIVACY POLICY
TERMS AND CONDITIONS
Privacy Overview
Hi Betsy–I have a sincere question about some of these ideas (1,2,3,4,5,8,9, for example). I have a bias toward real-world tasks and, while I think some students might enjoy these tasks, I can't see their value. What is your aim in this types of assessment? I'm also interested in whether or not you ever have students who just reject these types of tasks. I think I would certainly have been tempted to as a student. Are their options for kids who don't connect to inserting literary characters into social media, for example?
Hi Mrs. Gill,
Such a relevant question! I have found that students can practice effective writing with a huge range of tasks. When a student designs a road trip for a literary character, for example, they need to dig into the characterization and make real connections between the world we live in and the details the author shares about that character's personality and development.
I love real world tasks as well, and am a big proponent of passion projects and getting students going on things like letters to the editor, blogging, and design thinking. However, a great deal of our classroom work tends to spring out of the novels we read. I am always looking for ways to connect writing projects to modern life, because I think it helps the work feel more vibrant and relevant to students.
Would your students who reject a social media assessment prefer to write a five paragraph essay? Does that feel more relevant for them? Nothing wrong with that! But as a writer myself, I don't end up writing many essays. I write a lot of social media captions, blog posts, list articles, personal narratives, project proposals, podcast scripts, e-mails, etc. Every once in a long while I get to write an extended essay for a magazine, but a lot more people read my other work than those.
In the end, what I'm looking for are ways to make writing feel exciting and interesting to students, with a clear focus on diving deep into the novel and expressing their understanding creatively. There are a million ways to do it! I'd never recommend you use one that feels inauthentic to you or to your students. But I think there is lots of room out there to experiment.
Take care, Betsy
Leave a Reply Cancel reply
Your email address will not be published. Required fields are marked *
Save my name, email, and website in this browser for the next time I comment.
Almost there!
40 Creative Writing Prompts to Foster the IB Learner Profile
Select the curriculum relevant for you:
You may opt out anytime. Terms of Service and Privacy Policy .
Join 40,000+ educators in getting high-quality PD resources and insights delivered right to your inbox.
Grades 6-12
School Leaders
Win a $200 Amazon Gift Card in today's daily giveaway 🎁.
10 Creative Writing Activities That Help Students Tell Their Stories
Lower the stakes and help them get started.
"I don't have a story. There's nothing interesting about my life!" Sound familiar? I don't know a teacher who hasn't heard students say this. When we ask our students to write about themselves, they get stuck. We know how important it is for them to tell their own stories. It's how we explore our identities and keep our histories and cultures alive. It can even be dangerous when we don't tell our stories (check out this Ted Talk given by novelist Chimamanda Ngozi Adichie and share it with your students for more on that). Storytelling is essential for every subject, not just English Language Arts; students dive deeper and engage when they practice thinking about how their own stories intersect with historical events, civic engagement, and the real-world implications of STEM. These 10 creative writing activities can work in every subject you teach:
Here are 10 of our favorite story telling activities that inspire students:
1. write an "i am from" poem.
Students read the poem "I am From" by George Ella Lyon. Then, they draft a poem about their own identity in the same format Lyon used. Finally, students create a video to publish their poems. We love this one because the mentor text gives a clear structure and example that students can follow. But the end result is truly unique, just like their story.
2. Design a social media post to share an important memory
How can you use your unique perspective to tell a story? We want our students to learn that they are truly unique and have stories that only they can tell that other people want to hear or could relate to or learn from. In this activity, students watch two Pixar-in-a-Box videos on Khan Academy to learn about storytelling and perspective. Then, they identify an interesting or poignant memory and design a social media post.
3. Create an image using a line to chart an emotional journey
How do you show emotion using a single line? In this activity, students watch a Pixar in a Box video on Khan Academy to learn about how lines communicate character, emotion, and tension. Then they experiment with these aspects as they write their story. We love using this for pre-writing and to help students explore their story arc. Also, for students who love to draw or learn visually, this can help them get started telling their story and show them that there are many different ways to tell a story.
4. Tell the story behind your name
Sharing the story behind our name is a way to tell a story about ourselves, our culture, and our family history. And if there isn't a story behind it, we can talk about how we feel about it and describe what it sounds like. In this activity, students use video to introduce themselves to their classmates by discussing the origin of their name. This project asks students to connect their names (and identities) to their personal and familial histories and to larger historical forces. If you're looking for a mentor text that pairs well with this one, try "My Name" by Sandra Cisneros .
5. Develop a visual character sketch
Give students the time to create a character sketch of themselves. This will help them see how they fit into their story. In this lesson, students create a visual character sketch. They'll treat themselves like a character and learn to see themselves objectively.
6. Create a webpage to outline the story of your movie
Building a story spine is a great way to show students how to put the parts of their story in an order that makes sense. It's an exercise in making choices about structure. We like this activity because it gives students a chance to see different examples of structure in storytelling. Then, they consider the question: how can you use structure to set your story up for success? Finally, they design and illustrate an outline for their story.
7. Respond to a variety of writing prompts
Sometimes our students get stuck because they aren't inspired or need a different entry point into telling their story. Give them a lot of writing prompts that they can choose from. Pass out paper and pencils. Set a timer for fifteen minutes. Then, write 3-4 writing prompts on the board. Encourage students to free-write and not worry about whether their ideas are good or right. Some of our favorite prompts to encourage students to tell their story are:
I don't know why I remember…
What's your favorite place and why?
What objects tell the story of your life?
What might surprise someone to learn about you?
8. Create a self-portrait exploring identity and self-expression
Part of what makes writing your own story so difficult for students is that they are just building their identity. In this activity, students explore how they and others define their identity. What role does identity play in determining how they are perceived and treated by others? What remains hidden and what is shown publicly?
9. Film a video to share an important story from your life
Encourage students to think about how to tell the story of a day they faced their fears. Students consider the question: How can you use different shot types to tell your story? They watch a video from Pixar in a Box on Khan Academy to learn about different camera shots and their use in storytelling. Then, they use Adobe Spark Post or Photoshop and choose three moments from their story to make into shots. We love using this to help students think about pace and perspective. Sometimes what we leave out of our story is just as important as what we include.
10. Try wild writing
Laurie Powers created a process where you read a poem and then select two lines from it. Students start their own writing with one of those lines. Anytime that they get stuck, they repeat their jump-off line again. This is a standalone activity or a daily writing warm-up, and it works with any poem. We love how it lowers the stakes. Can't think of anything to write? Repeat the jump-off line and start again. Here are some of our favorite jump-off lines:
The truth is…
Some people say…
Here's what I forgot to tell you…
Some questions have no answers…
Here's what I'm afraid to write about…
You Might Also Like
Video Projects Just Got a Whole Lot Easier With This Free Toolkit
Storyboard, shot list, and more! Continue Reading
Copyright © 2023. All rights reserved. 5335 Gate Parkway, Jacksonville, FL 32256
11 Plus Creative Writing Tasks List
by Danielle | Jan 11, 2023 | Blog , Creative Writing
The questions your child might be asked in an 11+ creative writing assessment is endless but here is a list which you could use to guide you. These tasks are all taken from real 11+ papers, from schools including Latymer Upper, St Pauls Girls, The Perse School, Emanuel School, Alleyn's School, Merchant Taylors and the Essex CSSE Exam.
Write a Story
'Taught a Lesson!' Write a story about a bully who is taught a lesson.
Write a story entitled, 'Alone'.
"The Fire" Write a story with this as your title. Concentrate on describing a fire and its effects, and the thoughts and feelings of the people involved, so that it is convincing for your reader.
Continue a Story
Continue the story that begins with,  Outside my front door, someone had left a large cardboard box .
  Continue the Story  that begins with,  Pushing the door, his hand shook uncontrollably as he watched the ground open up to reveal a spiral staircase winding down to the unknown.  
Write a recount
Imagine you are a Martian landing on Planet Earth. Write a diary entry (in English!) about your first day.
A Walk in the Dark. You have had to go out after dark to carry out an errand. Write a letter to a friend telling them: • What you saw. • What you heard. • How you felt about being out by yourself in the dark.
Write a Description
Imagine it is very early in the morning and you are all alone in your school just before anyone else has arrived. Describe your observations and what you feel.
Describe a visit to a very cold place.
Imagine that your train stops in a tunnel in the dark for half an hour. Describe what you see and how you feel.
Describe someone you will never forget and explain why.
Write about an Experience
Write about a time when you had to do something that scared you. Explain what happened and describe how you felt. You should make your writing as interesting and detailed as possible.
Write about a time that you or someone else became frustrated by something. Explain what happened and how you felt.
Write a piece of Non-Fiction
Write a persuasive letter to your local MP about the litter in your area and what you want them to do about it.
Do you think children should have access to smart phones? Write a discursive magazine article in which you outline reasons for and against.
Explain what is your favourite time in the whole year. You should aim to write  at least  six sentences.
Write down, in six or seven sentences, instructions for a younger brother, sister or friend on how to clean their teeth.
Write six or seven sentences describing an animal. For example, a cat, a dog, a guinea pig, a horse. Make your writing as vivid as possible.
In six or seven sentences, write down clear instructions how to make a piece of toast with jam. Make your writing as precise as possible.
Write about an Image
Write a story based on the picture below.
Describe the image.
Creative Writing: Core Skills and Story Writing
11+ Interview Practice Workshop
Years 4-6 Comprehension Course
Years 2-3 Creative Writing Club: Smashing Story Skills
Other blogposts.
Igniting Writing: Why it Matters in 2024
Nov 16, 2023
In July 2023, the National Literacy Trust published a report entitled, Children and Young People's Writing in 2023. The report summarises the findings from their 2023 Annual Literacy Survey, which was completed by 71,351 children and young people aged 5-18 in schools...
Phases 4-6 Phonics
Nov 7, 2023
How is Phonics Taught? Phonics is taught in phases, starting in the preschool setting and continuing until year 2. Phase 1 is usually covered in the preschool setting as well as in Reception and is all about speaking and listening. Following on from this, Phase 2...
Phase 3 Phonics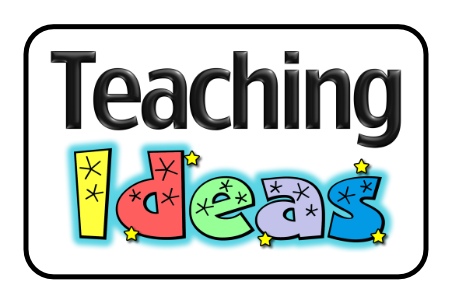 Creative Writing Ideas
Here are some ideas that you can use as part of creative writing activities with your children:
1) Writing Traditional Stories from a Different Point of View
Read "The True Story of the Three Little Pigs" (by Jon Scieszka) with the children. This tells the "Three Little Pigs" story from the wolf's point of view.
Ask the children to think of a story that they know well and to write another version from another point of view.
e.g. Write "Cinderella" from the point of view of one of the ugly sisters,
OR Write "The Three Billy Goats Gruff" from the point of view of the troll,
OR Write "Goldilocks and the Three Bears" from the point of view of Goldilocks.
2) Design a New Room for the Chocolate Factory
Based on "Charlie and the Chocolate Factory" by Roald Dahl.
Remind the children of the story and read chapter 15 – a description of the Chocolate Room.
Ask the children who have read the story if they can think of any of the other rooms in the factory. Make a list of these on the board for the children to refer to later.
Now ask the children to make up a new room for the chocolate factory, making sure that they are as descriptive as possible.
Jessica Miller has also suggested the following idea:
What might have happened if any of the other children had gotten the factory?
3) Missing Person
The following activity is great fun and usually produces great results, but it must be used with caution. Only try it with a class you are comfortable with and who you think will cope with the situation. Also, try to add a little humour where possible, ensuring that the children are aware that it's not real – you're just pretending!
Choose a name for a missing person (e.g. "Paul"), making sure that this is not the name of someone in the class. Before the lesson, put a chair in an empty space in the classroom. For the purposes of the lesson, pretend that this space is where "Paul" normally sits.
Ask the children where "Paul" is. They will probably look at you as though you are mad, but continually ask them where "Paul" is today. Tell them that he normally sits in his space (point to the empty chair) and that he was there yesterday, but he isn't there today. Insist that they tell you where he is. Hopefully, someone will make up a reason why "Paul" isn't in today. Argue with them, saying that you have heard differently. Ask if anyone knows anything else. Ask who was the last person to see him. Continue like this for a while, with the children explaining where he is.
Finally, say that as Paul is missing, we will have to make some missing person posters, explaining who Paul is (with a picture so others can identify him!), where he was last seen and who to contact if he is found. When these are made, you could post them around the school.
A missing person poster template can be found below.
4) Supermoo's New Adventures
Based on the book "Supermoo" by Babette Cole.
Read the story through with the children. Discuss the main characters (Supermoo, Calf Crypton, the BOTS, Miss Pimple's class), and ask the children to produce a new adventure for a series of new Supermoo books. This could be in the form of a story, or a storyboard with accompanying pictures.
When finished, the children could actually make the books for younger children in the school to read.
5) Recipes for Dreams
Based on "The BFG" by Roald Dahl.
Remind the children of the story and read the "Dreams" chapter to give the children some ideas. Ask them to make a recipe for a dream. They could set it out like a cooking recipe with ingredients and mixing instructions and there should also be a short description of the dream (which could be a "Golden Phizzwizard" or a "Trogglehumper").
When all of the recipes are finished, they could be made into a "Dream Recipe Cook Book".
6) Dr. Xargle's Book of …..
This activity is based on the Dr. Xargle series of books written by Jeanne Willis and illustrated by Tony Ross.
Read through some of the books in the series.
The children should write their own Dr. Xargle story in which he teaches his class about a different aspect of Earth life (e.g. school, work). This will encourage them to look at everyday life from a different point of view. If there is enough time, they could also make illustrations to accompany their text.
7) Class Mascot Activity
Find a small soft toy or puppet which will become the class mascot. With the class, choose a name for the mascot, and discuss its background (where it comes from, its friends and family, its likes and dislikes etc.).
Let each child take the mascot (and a book in which to write) home for a few days at a time. While they are looking after the mascot, they should write a short story in the book outlining what the mascot has done during its stay with them. This can be true or the children can make up events (e.g. a trip to the moon). Encourage them to be as creative as possible.
When the mascot returns to school, spend some time discussing what it has done and where it has been. The class could make a book describing the mascot's travels.
8) When I am famous…
"In the future, everyone will be famous for 15 minutes" – Andy Warhol
Discuss the above quote with the children, and talk about what it means to be famous. Would they like to be famous? What would they like to be famous for?
The children could then write:
An account of what they would like to be famous for and why.
A diary, written as if the child was famous in the future. How are they feeling? What things do they have to do?
A newspaper interview, written as if in the future, with the child who is now famous.
9) How did the elephant get its trunk?
Can the children think of a story which describes how the elephant got its trunk? Or how about explaining how a giraffe got its long neck? How did the leopard get its spots? Why has a rabbit got long ears? Why is a zebra stripy?
10) Description of a New Animal
A good way of asking children to use their descriptive writing skills is to ask them to invent a new animal. Ask them to describe what it looks like, where it lives, what it does, what it eats etc. It might be useful to discuss existing animals and their characteristics beforehand.
11) Writing a story based on adverts
In the back of many books, there are often adverts for other stories. Why not get the children to choose one of these adverts, and write a story based on the description of the story in the advert. They don't need to have read the book which is being advertised, and you can get them to compare their own story to the real version when they have finished.
12) Using Objects
Take 4 or 5 unrelated but interesting objects and challenge children to create either a skit or a character description of the owner. Great for oral discussion but also useful for character analysis. Suggested by Jane Knight.
13) Name Characters
This is using art and creative writing, and was suggested by Jeanette Carpenter:
Fold a piece of paper in half and on the fold line, write your name.
Cut around the outside shape of your name.
Open your name and you will have a shape based on your letters.
Colour and design your shape into a character.
Glue your finished character to a piece of construction paper.
Write a descriptive paragraph about your character as if it is an alien arriving here on earth for the first time. Give it a name, place of origin, the reason for being here, etc.
Writing Detailed Instructions
You may also like, ways to use lego in the classroom, fill in the punctuation, roald dahl biography – with comprehension questions, puzzling pictures comprehension tasks, the parts of a book, lined paper templates, leave a comment cancel reply.
Save my name, email, and website in this browser for the next time I comment.
Join our Newsletter
Get new teaching ideas and resources in your inbox every week!
FREE EMAIL UPDATES!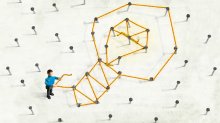 13 Formative Assessments That Inspire Creativity
Sometimes mixing in formative assessments that go a step beyond exit slips and low-stakes quizzes can inject some fun—and creativity—into learning.
It's always better to know if a student is struggling before a big test is in the rearview mirror. But students often lack the self-awareness to monitor their own learning, and may struggle to work up the courage to ask for help . Others may overestimate their mastery of important ideas and concepts, tricking their brains into thinking they're prepared for a test when they're not.
So when it comes to student learning, how can you tell what's sticking—and where additional instruction or review could make a difference?
Formative assessments are typically short, gradeless ways to evaluate what students know while they're still in the process of learning it. When used early and often, they can shine a light on individual student progress, serve as general indicators of how the class is doing as a whole, and inform subsequent instruction. This process of actively checking in with students on their journey toward mastery is "especially effective when students are given tactical feedback, immediately followed by time to practice the skill," says Todd Finley , a tenured professor of English education at East Carolina University.
Quick checks for understanding aren't new, of course, but when time allows, occasionally injecting an element of creativity into formative assessments can deliver unexpected benefits. For example—regardless of a student's artistic talent—research suggests that drawing the information they're learning can increase student recall by nearly double . And when kids are encouraged to tap into their imagination to show what they know, they tend to ask more innovative questions of themselves, brainstorm fresh solutions to problems, and synthesize material in original and surprising ways.
Here are 13 formative assessment strategies that lean into creativity—inspired by the work of several Edutopia contributors, and from Finley's handy list of quick checks for understanding .
Simple Symbols: Sketchnoting—simple, hand-drawn renderings of things like facts, dates, or abstract concepts—can be a great way to help students process vocabulary. Educator Wendi Pillars has her students co-create a symbolic language library , working together to visually represent important terms from a unit. After choosing 10 terms, students develop an icon or character to correspond with each one. For example, a drawing of a sun can represent energy or a tree can represent life.
Write a Letter: On a sheet of paper or an index card, ask students to explain a new concept they've learned in the form of a short letter to a friend or family member, pretending the other person is new to the information. This process of explanation can open students' eyes to what they know and what they don't, explains Woo-Kyoung Ahn , a psychology professor at Yale University who uses a similar strategy with college students before exams.
Tweet Like a Historian: Challenge students to enter the minds of popular historical figures, tweeting about major events in the figure's life as that person would have, suggests former educator Matthew Lynch . To get a firm grasp on how well students understand their chosen figure, ask who their figure might be following on social media, as well as topics that would be "trending" on their feed at the time. Educator Jill Fletcher prefers to use a paper template so that students can engage in the exercise without going online.
Playful Pamphlets: An effective brochure is easy and engaging to read, and offers eye-catching design. Ask students to create their own brochures that describe the key features of a concept, or to explain a historical event or scientific discovery. This can be done using paper and art materials, or digitally using applications like Canva or Google Slides.
Do It Yourself TED Talks: Most students are familiar with TED Talks , this strategy provides them with the opportunity to give their own. Educator Katy Farber describes them as "one person's short presentation of an idea worth spreading." After showing an example that students can model, ask them to find an idea worthy of spreading from the day's lesson and create their own speeches to present the information. Those who feel comfortable can share with the class.
Comic Creators: Using digital creation tools like Canva , kids can create their own comic strips to connect new material and information from past units. The comics shouldn't be a "regurgitation of knowledge," explains Andrew Miller , director of teaching and learning at the Singapore American School. Instead, they should have an authentic purpose, making it a fulfilling exercise where students create products that are informative and useful to peers. After a lesson on nutrition, for example, students could make comics that explain the major nutrients—as well as the role they play in how bodies function—that could be displayed in hallways for classmates to learn from.
Build-a-Billboard: Have small groups work together to create an advertisement, with visuals and text, to highlight a newly learned concept like Manifest Destiny or the scientific method. Students in San Francisco Unified School District health classrooms learn about tools advertisers use to convince people to buy their products, then create their own billboards. "If you were going to make an ad for your favorite fruit or vegetable, what techniques would you use?" asks health ed content specialist Christopher Pepper .
Sing It Out: Asking students to sing or rap about a lesson can be a fun change of pace—and rack up a few giggles. First, students identify the main concept of a lesson and list related keywords. In a rap about the order of operations, for example, educator Alex Kajitani lists "operations, order, parenthesis, exponent, multiply, divide, add, and subtract." Using the website RhymeZone.com helps identify what words rhyme with each key term, then students can begin writing their rap, song, or even spoken word poem.
Illustrate Connections: "A student who draws as they learn considers the following: How should I represent the relationship between these parts? How large/small should I draw these parts? What shape should they be? Where do I place each part?," explains instructional leader Shveta Miller . Invite students to draw a picture that illustrates a relationship between terms from the lesson or recreates a scene from their reading. Providing reflection questions like "How well did I recall the material after having represented it in my drawings?" or "When would drawing as I learn be useful? When is it not useful?" can be a useful add-on to the exercise.
60 Minutes: Students pair up and pretend they're a guest expert on the television program 60 Minutes or their local news broadcast. During their segment, they'll need to answer a few of their partner's interview-style questions—"What is the purpose of feudalism in a society?," for example.
Laughable Lists: At the end of a lesson or once students have finished assigned reading, ask them to enumerate what they think are the top ten most important takeaways. The twist? Students will have to try to infuse humor into their list of observations. Sharing a few examples before they begin can help students who might struggle with the exercise at first.
Cut and Paste: Encourage students—on their own, in pairs, or in groups—to make either digital or paper collages to demonstrate their understanding of the lesson's major themes and concepts: anything from matter and energy, to fractions and decimals. If time allows, have a few kids present their collages to the rest of the class and explain their thinking. 3-2-1 Action!: Choose a selection of excerpts from a recently read text—like a poem, play, or a short story—for students to dramatically interpret and perform. Without the use of props, costuming, or sets, students must not only have read the text but understood it enough to convey an insightful character analysis, as well as the mood and tone of the scene. These 5-minute performances can be recorded and submitted to the teacher to review, or shared in class for peers to see.
Jump to navigation
Inside Writing
Teacher's Guides
Student Models
Writing Topics
Minilessons
Shopping Cart
Inside Grammar
Grammar Adventures
CCSS Correlations
Infographics
How do I use writing topics in my classroom?

Do you want to inspire your students to write great narratives, essays, and reports? Check out these grade-specific writing topics organized by mode (explanatory, creative, and so on). Or search for writing topics that relate to a theme, such as "life" or "animals" or "family."
Jump to . . .
Explanatory writing.
A day in the rainforest
After-school games
An important person I know about
At the library
Foods I don't like
Friendly places
Games I play with friends
Games we play at recess
Good things in my neighborhood
How plants grow
How to make my favorite dessert
How to make new friends
I like spring because . . .
I like to make . . .
I'd like to see . . .
Insects, insects everywhere
Learning to ride a bike
My favorite food
My favorite pet
My favorite season
My mom's/dad's hobby
My new friend
My shopping list
Our clubhouse
The biggest bubble-gum bubble
The funniest zoo animal
This person makes me laugh
What I know about . . .
What I know about an animal
What I know about dinosaurs
What I know about stars
What I know about the ocean
What I like about math
What makes me laugh?
What will I share?
Who I will be in the future
Who's at the zoo?
Why I like to read
Why I love to sing
Words I think are funny
Persuasive Writing
Don't litter!
Things that would make my neighborhood better
Narrative Writing
A day at the beach
A special birthday
Buying something with my own money
Cooking dinner with Mom/Dad
Eating lunch with my friends
Going grocery shopping
Going to the circus
I rode on a . . .
I'm happy when . . .
Losing my teeth
My adventure
My trip to . . .
Noisy times and quiet times
Playing a game with Grandma/Grandpa
Playing with pets
Something funny that happened to me
The biggest thing I ever saw
The last time I cried
When _ was born
Response to Literature
A book I just read
Some of my favorite books
Creative Writing
A story about a holiday
A trip on a rocket ship
Dear George Washington
Seeing the world through the eyes of . . .
Sometimes I wish . . .
What if I met a . . .
What if I were 10 years old?
What if I were someone else?
What if toys could talk?
What's under my bed?
Research Writing
I wonder why . . .
Something I don't understand
A bicycle I'd like to have
A day in the desert
A great place to go
A great treehouse
A place I like to visit
A sport I'm good at
A trip on a monorail
Activities for indoor fun
Activities for outdoor fun
Amazing facts I know
An amazing animal
Dancing to the music
Having fun at school
Helping out around the house
Magic tricks I can do
Making my favorite food
My favorite baby-sitter
My favorite board game
My favorite teacher
My homework place
Our classroom pet
Some things I like about the museum
The best house pets
The weirdest house pets
Things that are hard to believe
Things to do in the snow
Unusual fruits and vegetables
Water balloons!
What I like about where I live
What makes me special
Who is beautiful?
Let's help the environment by . . .
Things I'd like to change
A cozy spot at home
A funny time in my family
A great day with a friend
A helpful person I have met
A person who means the world to me
A walk in the woods
Funny things my pet has done
My best birthday
My favorite family story
Putting on a play
Swimming at the pool or lake
When everything goes wrong
Book characters I'd like to meet
A dark hallway
Donuts for dinner
Something I wish would happen
What if there were no electricity
All about an amazing animal
Business Writing
A cartoon character that I like
A song that means a lot to me
A special photograph
A special, secret place
A trip in a submarine
An important time in history
Building a fort
Creatures that live in the ocean
Creepy, crawly things
Dirt bikes and skateboards
Do I want to be famous?
Doing homework
Going to the dentist
Gone fishing!
How to stop hiccups
How we divide the chores at our house
I don't understand why . . .
I'd like to invent a machine that . . .
If I started my own business, I'd . . .
Instructions for a pet sitter of my pet
Let's help the animals by . . .
Looking at the globe
My favorite clothes
My favorite form of exercise
Pizza is . . .
Staying at a friend's house
The first day of school is the worst/best because . . .
The rules we follow
Things I see when I take a walk
What I use a computer for
What if I were the teacher?
What is important to me?
What it's like to use a wheelchair
What my dreams feel like
When I see nature, I . . .
Why I like/dislike playing team sports
Why my mom and dad are the greatest
My school really needs . . .
A day in the life of my pet
A visit to a friend's school
An excellent birthday party
Discovering a new friend
Getting my first pair of glasses
Grandma's attic
I'll never eat another . . .
My best day
My first school memories
My most embarrassing moment
Rings on her fingers
Talk about being scared!
When I did something amazing
When I was upside down
When the big storm hit
If I wrote like the author of . . .
A really spooky story
Summer games
What if we suddenly had to move?
A game that meant a lot to my childhood
A school field trip
A toy I've held onto all these years
A trip to a space station
A typical lunch hour
Can farmers grow enough food for everyone?
Here's what a new student needs to know
How I can change the way I look
How I picture myself four years from now
How I would define the word . . .
I would have liked to have lived during this time.
I'm principal for the day. Here is my schedule.
I've done something that no one else has done
If I could be someone else, I would be . . .
My bedroom from top to bottom
My favorite place
My idea of a fun weekend
My life as a . . .
My participation in an activity outside of school
One thing I want to do by the time I leave 8th grade
Overcoming health problems
The wildest hairstyle I have ever seen
What a family member taught me
What a house of the future might look like
What I broke or lost that belongs to someone else
A big hazard on the road
A big problem in education is . . .
A cool store
A dedicated teacher or coach
Dear Senator
Discover nature
Finally, a good assembly
How could TV be better?
Let's save _ in our schools
My best class ever
My favorite neighbor
My favorite singer(s)
Rights that kids in my grade should have
The worst food I ever ate
This really bugs me
What's good about hard work?
Why I deserve a larger allowance
Why parents should be honest with their kids
Why school fund-raisers are important
Why weekends need to be longer
A memorable bus ride
A narrow escape from trouble
A time that was just not fair
A visit to a relative's house
If I lived back in history
If only I would have listened!
My first concert
My first friend
Summer in a cabin by a lake
The most fun I've had recently
We couldn't stop laughing!
We got caught!
When I was lost
A great book made into a great movie
My favorite character from a book
What if a book came to life?
What this story means to me
How _ came to be.
Life among the cloud people
Long ago and far away
Meeting myself in the future
Traveling west in a wagon train
When the dinosaurs returned
A job I'd really like to have
All about an amazing place
The most fascinating things I learned
The tallest, the deepest, the longest, the biggest
When I conducted an experiment
When science took a big leap forward
Personal Writing
The book that got me hooked on reading
A day I will always remember
A friend who moved away
A great scientific breakthrough
A person who changed history
A personal habit I'd like to change
A project I am working on
A typical evening at home
A visit with the doctor or dentist
An invention that transformed the world
Causes of a huge change in the world
Coping with brothers and sisters
Hanging out
How a vehicle works
How do people cope with constant pain?
How I express myself artistically
How it would feel to walk in space
I admit it: I enjoy professional wrestling.
I take some things too seriously
If I were a superhero, I'd be . . .
Is pollution a necessary evil?
Is this love?
Morning madness
My craziest experience in a restaurant or shopping mall
My dream car
My first crush
My first encounter with a bully
My muscles were so sore after . . .
My Web site
Self-esteem
Something this school really needs is . . .
Sometimes, adults seem . . .
The environment: problem and solution
The hardest thing I have ever done
The idea hit me like a tornado.
The next wave of social media
The toys I'll never give up
Tools I will need in my intended profession
We all make mistakes
What animals can teach people
What different colors mean to me
What do Americans do well?
What do I do to break routine?
What do I worry about?
What if school sports were dropped?
What invention would I like to see in my lifetime?
What it's like where I work
Who knows me best?
Why are crime dramas so popular?
Why are some people so cruel?
"Obstacles are what you see when you take your eyes off the goal."
A change that would improve school life
Foods I love, foods I hate
I couldn't believe that Mom/Dad volunteered me for that job
It's a rule, so it's right . . . right?
Let's hear it for my favorite senior citizen
Let's push alternate forms of energy
Putting my foot in my mouth
The government should . . .
What most drives me crazy is . . .
Why appearance is not so important
Why I deserve the job
_ is like a boomerang
A funny thing happened when . . .
A meaningful gift I've given or received
A time when I got in trouble
An unforgettable dream
Looking at pictures of family and friends
My brother or sister made me so mad
My worst vacation
What I regret most
When I faced my fears
When I learned something difficult
When I traveled to . . .
A remarkable artist
An all-new album from an important artist
An amazing work of art
Meet the characters of . . .
The music that moves me most
The theme of my favorite story is . . .
Alone on a desert island