Skip to primary navigation
Skip to main content
Skip to primary sidebar
Skip to footer
What is Content Writing? (Beginners Guide)
Content writing is an excellent career opportunity with plenty of opportunities to be creative, work with new people, and earn a good salary.
Academy Login
Online Courses
Get Free eBooks
What Is Content Writing?
Content writing is the process of planning, writing, and publishing web content to satisfy the needs of a specific audience. The aim is to share valuable information to earn customer trust, improve engagement, and establish credibility in your niche.
What Does a Content Writer Do?
A content writer creates written material for websites, blogs, and other digital media. They engage and inform audiences through well-researched and compelling content.
The fundamental role of a content writer starts with understanding the target audience of the company they're writing for. The best content writers know how to adjust their tone of voice and marketing efforts to suit the expectations of their target audience.
Some of the tasks a content writer may be responsible for include:
Keyword research: While some companies have separate SEO experts responsible for keyword research, good content writers should have the skills to perform keyword research and identify terms and phrases to use in the content.
Content strategy: Content writers can work solo or with content marketing specialists and assist in developing an end-to-end content strategy. This could involve determining what kind of content to create for each channel.
Content writing: Perhaps the most important role of a content writer is actually creating content. Content writers create everything from blog posts to web pages on behalf of a client.
Proofreading and editing: Some content writers do all of their proofreading and editing themselves.
Publishing: Content writers will usually be able to upload their content to various platforms. This could mean adding posts to a WordPress site and scheduling them.
How To Become a Content Writer
The key to successfully starting a job in content writing is developing your skills and gaining as much experience as possible. Here are some steps for beginners to start with content writing with no experience:
Enroll in a course
Practice your writing skills
Develop complementary skills
Find your niche
Build your experience
1. Enroll in a course
While you don't need a specific content writing degree to get into this industry, a content marketing certification or a digital marketing certification can be useful.
Enrolling in an online course is an excellent way to develop some of the necessary skills you'll need to impress and attract potential clients. You can even get a copywriting certificate to add to your resume.
When looking for suitable courses, focus on the aspects of content writing you're most interested in. For instance, if you want to get involved with content writing from an SEO perspective, look at courses covering digital marketing , SEO Courses , and writing.
You may decide to take a selection of different courses to build out the appropriate skillset.
2. Practice your writing skills
Many people aspire to be writers, particularly when they have a creative mind and a talent for language. However, only a handful of hobbyists turn their skills into a profession.
The only way to actively pursue your career in content writing is to begin practicing. It takes many hours to become the kind of writer a professional team or business would want to hire.
Begin by writing blogs for your own website, where you can advertise your skill, collect testimonials, and build a portfolio over time.
You can also get involved with online writing forums and groups to gain inspiration. You could even volunteer your writing services to publications you like. This will help to build your skills while getting your name out there.
Our Content Marketing Course will teach you everything you need to know about content writing.
Get Started
3. Develop complementary skills
Writing is the most important talent you'll need to become a professional content writer.
However, there are other skills that can come in handy and improve your chances of getting the attention of potential clients. For instance, you'll need fantastic communication skills to interact with clients and companies you work with.
Learning how to convey your ideas effectively to a wide audience will be essential as a content writer.
You'll also need good research skills. Ensure you know how to track down credible sources of information when developing your career as a content writer.
Other complementary skills may include:
SEO : Most companies want their content writers to have some basic search engine optimization .
Problem-solving : Problem-solving skills will help you to come up with unique ways of using content to address the needs of your clients.
Adaptability : The ability to adapt, constantly grow, and develop new skills is essential to a content writer. The tools you use to convert customers for your audience will likely change over time, so be ready to evolve frequently in your career.
4. Find your niche
While some content writers and copywriters will work on a broad range of topics across a wide variety of companies and industries, a general approach can make it difficult to stand out.
You may find you can reach a wider audience and spend more time on work you actually enjoy with a niche.
Focusing on a specific area of specialization could mean you work best for companies in the healthcare or technology industry. The more you focus on this space, the more you develop your reputation and attract potential future clients.
Alternatively, your niche could involve looking at a specific aspect of content writing. You might be particularly good at writing engaging blog posts, creating social media content, or producing whitepapers for technical companies.
5. Build your experience
Finally, the most important thing that matters to people planning on hiring a content writer is usually experience. Your future employers want to see evidence you have skills in your space.
The best way to begin building experience as a content writer is to create a portfolio of work you can share with your employers. These are basically examples of your content in the form of ad mock-ups, blog posts, and social media campaign ideas.
Once you have your portfolio and you're posting regularly on your own website blog, look for opportunities to branch out and gain more experience.
Contributing to reputable sites, even if you don't get paid for it, will help to demonstrate your writing skills. You can also consider offering clients a discount price in exchange for a review when you finish their project.
Content Writing Tips
Follow these tips to become better a content writing.
1. Write content for all the stages of the marketing funnel
Content marketers use content to direct prospects through the different stages of the digital marketing sales funnel . Each stage of the customer journey requires a different approach to content.
For example, during the awareness stage ( top of the funnel ), your content would aim to inform and attract customers.
During the consideration stage, you highlight the benefits of your products or services against competitors.
At the bottom of the funnel, you write content to convince customers to purchase a product or perform a desired action.
2. Always do your research
Research is vital for content for a variety of reasons. First, you need to conduct research to determine who you're writing for.
The best content writers cultivate a specific voice to speak to a certain audience. The more you understand your customer, the more you can connect with that person on an emotional level – generating conversions.
It's also important to research any information you will be writing about. Factual, credible information is key in content production, even if your writing is primarily for entertainment purposes.
Studies show if a brand generates fake content about products or services, around 59% of customers will stop buying from this company immediately.
To make your content as compelling as possible, research:
Your subject matter: Learn as much as possible about the topic and use references to reputable sources to give your work credibility.
Customers: Know your audience. Building buyer personas and understanding how customers respond to different content at various stages in the consumer journey will improve conversions on a significant scale.
Competitors: Understanding what your competitors produce in terms of content will give you some valuable inspiration. It also helps when you're trying to make your content unique from what's already available on the market.
3. Master the critical components of content
Every piece of content is constructed with a series of different elements. For written content, specific components are more important to capturing and converting customers than others. For instance, you'll need:
Head-turning headlines: Headlines determine whether your audience will bother reading the rest of the article, eBook, or any other content you produce.
If your headline isn't engaging, readers will just hit the back button. Engaging headlines are thought-provoking and interesting.
Try techniques like using numbers to demonstrate authority, such as "98% of marketers say…" or asking questions: "Do you know these email marketing tricks?"
A compelling hook: You only have a matter of seconds to keep readers engaged after they've read your headline. The first sentence or two is crucial in keeping your audience's attention. Make sure you get this first section right.
Stay clear and focused: Don't confuse your audience with a hundred different ideas in one piece of content. Focus on a specific topic and concentrate on giving your customers plenty of actionable advice to walk away with.
Remember, use a tone of voice specific to your target audience and the persona you're writing for. This will help to make your content more compelling to the right people.
4. Edit and optimize everything you write
Finally, great content takes work. Most content writers don't publish the first version of the piece they write. Taking the time to read through the content is crucial.
Remember, any grammatical error or unusual sentence can confuse your audience and send them running in the opposite direction.
Often, it's helpful to have a separate proofreader on hand when creating content because they can examine your work objectively and spot things you've missed. Other ways to enhance your work include:
Checking for content SEO : Have you used keywords naturally and organically throughout the post? Are there internal links for page connections on your site and external links for credibility? Have you optimized your H1 tag , meta tags, headlines, and title tags?
Examining readability: Is your content divided into logical segments? Have you got subheadings to guide your reader, short paragraphs, and plenty of bullet points? Keep everything as clean as possible to improve readability.
Looking at relevancy: Is every part of your content as relevant as it should be? Can you remove anything that isn't useful to your audience?
Content Writing Examples
The most common forms of content a content writer may be asked to create are:
Blogging: Blogs are a central part of building a strong content strategy . They can convey ideas about products and your brand while highlighting your thought leadership. Blogs can also be useful for SEO purposes, building organic traffic , and raising brand awareness.
Email: Writing content for emails can help to convert customers, as well as generate better engagement for your business. Email marketing also helps to build loyalty and strengthen your opportunities for repeat purchases.
Social media: Social channels require content writers to communicate various ideas and campaigns as effectively as possible.
Product content: Selling products and services requires a unique set of writing skills. You'll have to balance sales copy with storytelling and SEO strategies.
Brand journalism: PR news releases, customer and brand stories, and internal communications can all require the support and guidance of a content writer.
Whitepapers and eBooks: Content writers can help to produce highly technical and professional content that requires a focus on a specific subject. This helps to strengthen the authority of the brand.
Video scripts: If scripts are required to create videos or even podcasts for a company's branding purposes, a content writer can assist with this.
How Much Do Content Writers Get Paid?
The average salary for a content writer (1-4 years of experience) is around $52,000 per year in the US. Experienced content writers (10-19 years of experience) may earn around $60,000 annually.
Indeed.com says content writers earn around $20.76 per hour. Your exact earnings will depend on your area of specialization and the kind of companies you work with regularly.
Should You Become a Content Writer?
Content writing can be a highly engaging and satisfying job role for many people. It's an exciting career with plenty of opportunities to be creative, work with new people, and develop your skills. However, it also requires significant dedication and hard work.
If you have a way with words and you know how to produce content that speaks to people, a content writing position could be ideal for you.
Alex Chris is a digital marketing consultant, author, and instructor. He has more than 18 years of practical experience with SEO and digital marketing. Alex holds an MSc Degree in eCommerce and has consulted with Fortune 500 companies in different industries. He blogs regularly about SEO and Digital marketing, and his work has been referenced by leading marketing websites. Connect with Alex on Twitter and LinkedIn .
Reader Interactions
November 25, 2023 at 8:21 pm
I learned a lot more about Content writing in this short article than I have learned about it in the past four years after completing my Digital Marketing Certificate course in 2019. The article is rich, lucid, and engaging to the last sentence. Wonderful work and honest help to people who need to get started on content writing as a career.
Leave a Reply Cancel reply
Your email address will not be published. Required fields are marked *
About Reliablesoft
Online training.
🔥  We just launched Topicfinder: the most a powerful content research tool! Try it Free Take The Tour!
Content Writing Tips for Beginners: A Step-by-Step Guide

Everyone has to start somewhere. With content writing, the place to start is with writing. While many content writers go to school for English or Marketing, or even a Writing-specific degree, it's certainly not necessary. There are plenty of successful content writers out there who have never had a day of writing-focused education, and many whose first language isn't English besides.
It's possible to be a successful content writer without training and certification, but it requires one thing: experience.
I consider myself a fairly proficient content writer, though I don't know that I'm among the best of the best. I'm knowledgable enough to distill some tips for you, though, and I can help you become a better content writer. Here are my tips!
Read, Read, Read
You aren't alone. You aren't writing in a vacuum. Every writer, and indeed virtually every creator of any kind of content, will tell you that the number one thing they do to keep themselves going is consuming media. Authors read. Video producers watch movies, TV, web videos, and streams. Illustrators take the time to consume art.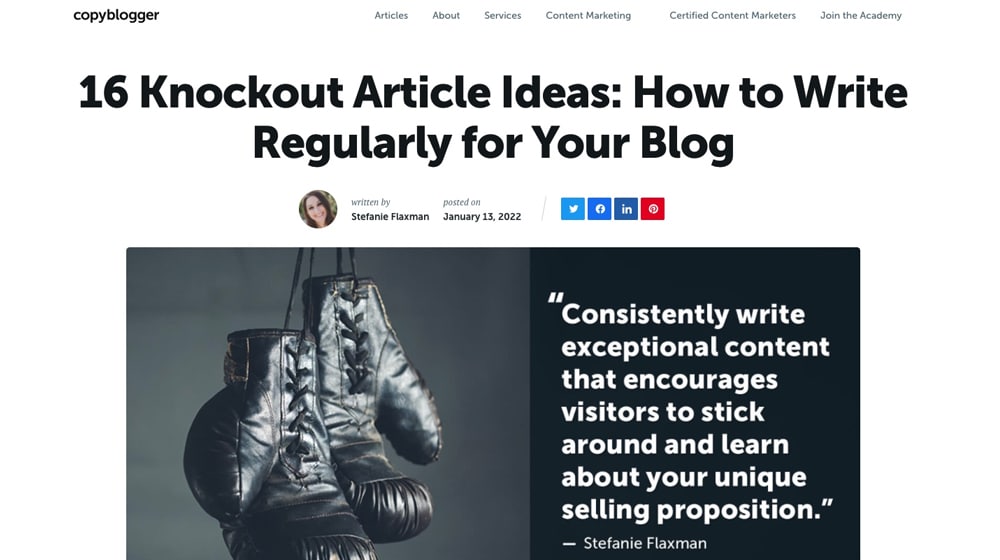 It's important to read with a critical eye, but also to read for pleasure. Read because you're interested in the topic, and read with an eye for the intricacies of writing. What perspective does the writer use? What tone have they adopted? How long are their sentences, their paragraphs, their sections, and their posts? How natural is their language? You can learn a lot just from reading.
Here are some key reasons why reading other content is essential for writing your blog posts:
Inspiration: Reading other blog posts can inspire you by providing new ideas or perspectives on a subject; this can spark your creativity and help you think about how to approach your blog in a unique and engaging way. Inspiration doesn't have to originate from the content you read; I've thought of specific questions and topics after reading something that has nothing to do with the article I'm reading, and I wrote a blog post about it!
Knowledge and expertise: Reading content from other sources helps you stay informed about your niche or industry. This knowledge can be invaluable in developing well-researched and credible blog posts. It also helps you better understand and address your target audience's needs and concerns. Trust me; writing confidently about a topic is challenging when you don't have much expertise. Reading content by other experts can speed up this process.
Identify trends: By reading content from various sources, you can identify emerging trends and topics gaining traction in your niche; this enables you to write timely and relevant blog posts that cater to your audience's interests.
Improve writing skills: Reading high-quality content exposes you to various writing styles, techniques, and structures; this can help you improve your writing by adopting effective strategies, refining your voice, and learning new ways to communicate your ideas.
Understand audience preferences: By analyzing the types of content popular among your target audience, you can tailor your blog posts to meet their preferences; this can help increase engagement, readership, and overall satisfaction with your content.
Learn from successful bloggers: Observing the practices of successful bloggers can help you identify what works and what doesn't; this can help you avoid common pitfalls .
Reading also gives you useful insights you can use in your own writing later. You accumulate facts, which you can pull out and use as citations later. You learn clever wordplay, new words you can use to spice up your own writing, and terminology common amongst professionals in your industry. You gain insight. So: read!
Know What You Want to Write
Depending on why you want to write, you may already have a goal in mind. I generally see people in a few categories.
The people who want to start a blog because it's a way to make money, but have no guidance or goal in mind.
The people who have a passion for a topic, and want to start a blog to turn that passion into something more.
The people who have the ability or talent for writing (and have been told as much through their schooling years) and figure they might as well make a career out of it.
The first group is difficult because they have to spend time developing a niche, a topic, an interest that interests them. Choosing what to make a site about is very difficult, and it's even more difficult when you have to learn every aspect of the craft along the way.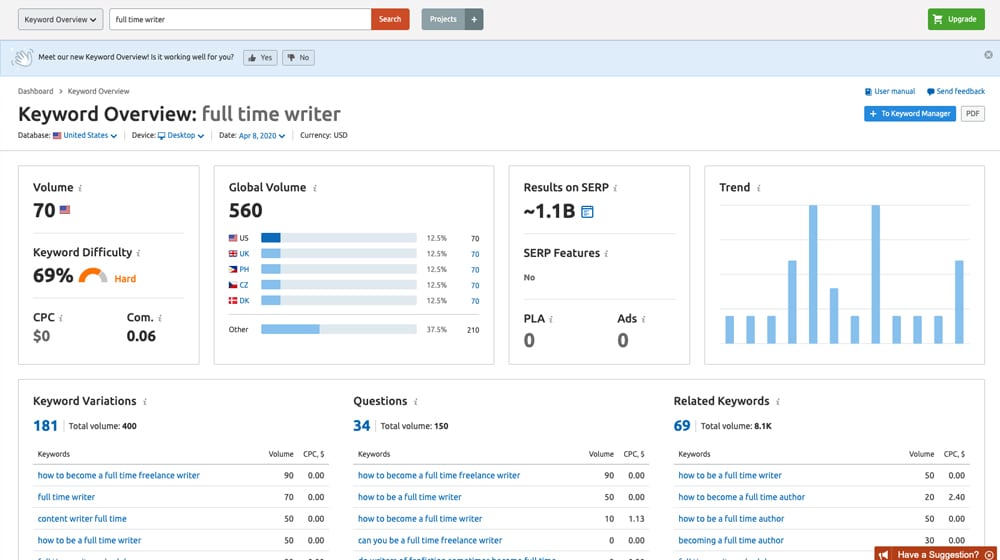 The second group is people who already know their stuff and just might need help putting their thoughts into writing. This is the kind of group most of my article here is aimed at, but everyone can get some use out of it.
The third group doesn't generally need help with the technical aspects of writing, but transitioning from the stuffy world of academic writing to the free-flowing world of content writing can be a shift that not everyone is equipped to deal with.
In any case, you need to know in a broad sense what you want to write about for your site, and in a narrow sense what you want to write about for a given article. I often start with some keyword research to develop a topic idea , write a killer title for that topic , and then create my outline for the article based on those search phrases and that topic.
It's worked well enough for me so far - writing articles that match real searches and catering to those searches is a great roadmap to getting your articles found.
Write, Write, Write
Believe it or not, I didn't start out writing great content. I spent years writing some pretty mediocre content , and I only stood out because a lot of the people also writing content in the same arena were so, so much worse. Like, you'd be surprised just how bad some of the people out there writing content are. Go to Textbroker and spend a few bucks on some 3-star articles and you'll see what I mean. Content mills are generally a wasteland.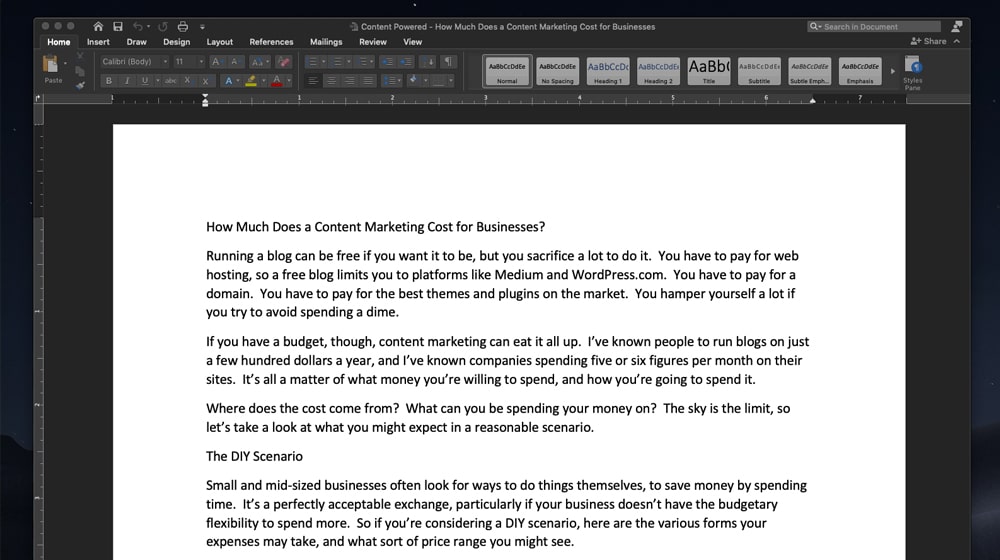 Part of successful content writing is just practice . The more time you spend writing, the more familiar you'll be with the process. The more details you'll be able to stick in your mind as you write. The better you'll be able to formulate posts as you go along. A post that might have taken me two or three hours to write a few years ago, I could write better in less time today.
Writing a lot and writing consistently is often cited as a key factor for blogging success. I'm not sure it's 100% necessary from a marketing standpoint, but I can tell you that it's extremely beneficial from a technical standpoint.
They say that practice makes perfect, and while there's no such thing as perfect, practice is always important.
Keep Tone, Voice, and Perspective Consistent
One thing I often see novice writers struggling with is perspective, tense, tone, voice , and all of those other subtle technical elements of grammar that come naturally with practice.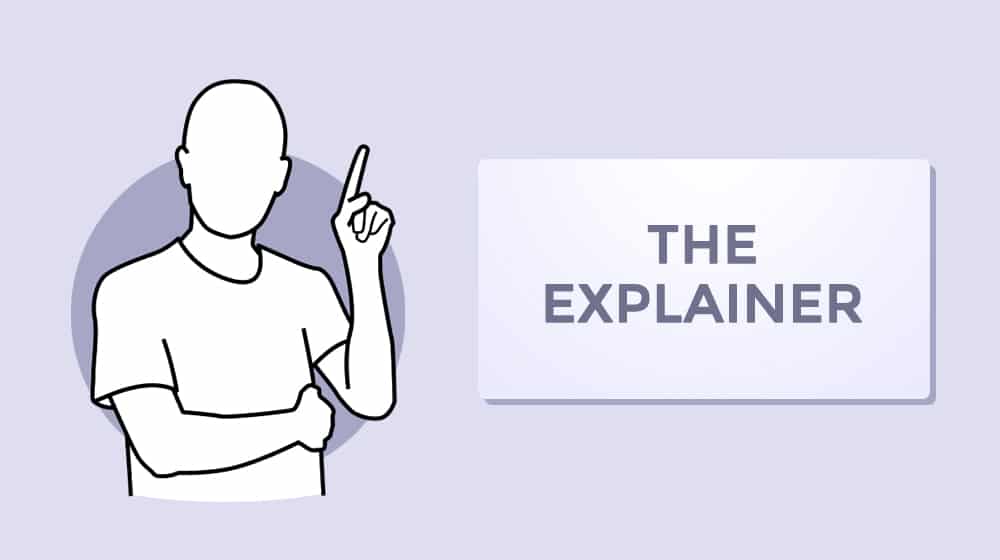 Here are some examples:
Shifting between "I", "We", and "The Company" as self-referential signifiers. Know who you're representing when you write. If I write something for a client, I'll use a different voice than when I write something for myself.
Shifting between the personal and the impersonal, as in going from "we recommend X" to "X is generally recommended." There's a time for different levels of formality; know which one you want to use.
Referencing industry terms incorrectly. I see this a lot with freelancers who have to write for multiple industries; using terminology incorrectly makes people who know what they're talking about recognizing that you don't.
It doesn't really matter which perspective, which tone, which voice you use. What matters is that you keep it consistent throughout any piece you write.
Care About Keywords
A huge part of successful content writing online is caring about keywords . Keyword research is the core of every good blog post, most paid advertising, and a whole lot else besides. That's just how powerful Google is these days.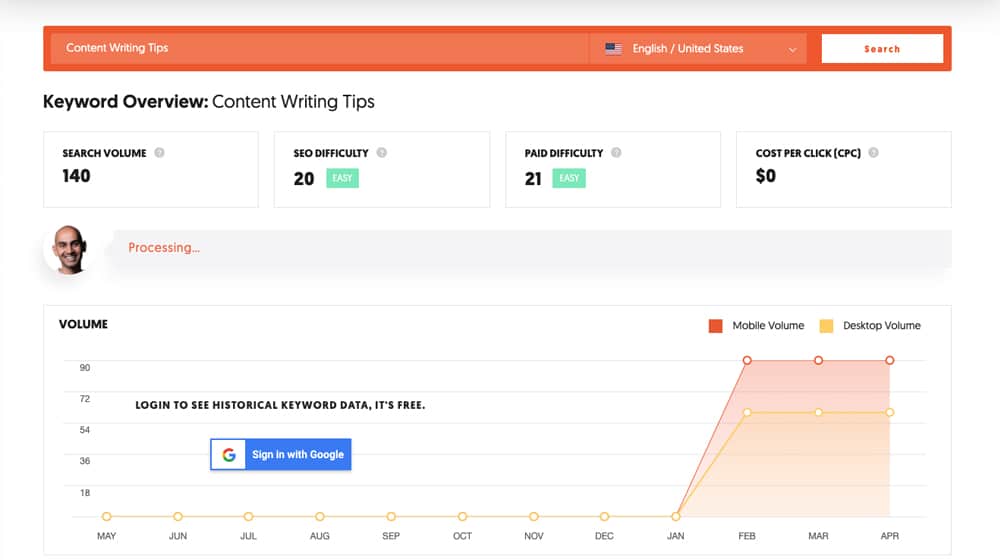 I'm not going to go extremely deep into keyword research here. It's a very detailed topic, and there are a lot of great guides out there already written to help people of all skill levels get started.
Suffice it to say that, in my mind and in my experience, keyword research is an essential part of good content writing. Knowing how Google interacts with keywords, how to use keywords appropriately, and how to write around awkward keywords is essential.
Don't Care Too Much About Keywords
Look, I know what I just said, and I know what I'm saying now.
The fact is, keywords are a lot less important than they were five or ten years ago. Back then, you needed to figure out exact, specific keywords and write posts with specific levels of keyword density to make sure your content thrived. Pick the wrong keyword and your content never shows up for high volume web searches . Use the keyword too little and Google doesn't think the post is relevant. Use it too often and you get dinged for keyword stuffing. It's a fine line to walk.
We create blog content that converts - not just for ourselves, but for our clients, too.
We pick blog topics like hedge funds pick stocks. Then, we create articles that are 10x better to earn the top spot.
Content marketing has two ingredients - content and marketing. We've earned our black belts in both.
At least, it was. Then Google introduced a bunch of machine learning and semantic indexing features to their index. These days, Google will show you search results that don't even include a phrase you used when searching but are still relevant. They understand things like synonyms, variations on keywords, and so on.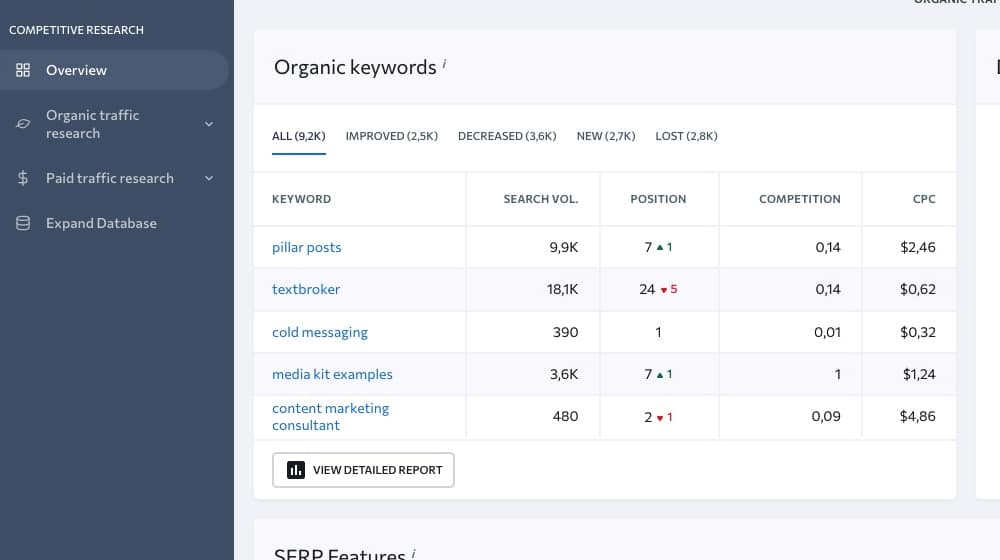 That's why these days, I don't worry too much about specific keyword usage - at least, not within the context of my articles . I use keyword research to guide the topics I choose to write about, and I might sprinkle in a specific keyword here and there when I find a way to work it in, but I'm not going to double over backward to include specific long-tail keywords in every post I write. Over-optimizing your posts like that can have the opposite effect:
"The idea is basically to try and level the playing ground a little bit. All of those people who have sort of been doing, for lack of a better word, 'over-optimization' or 'overly' doing their SEO, compared to the people who are just making great content and trying to make a fantastic site, we want to sort of make that playing field a little bit more level."
Heck, here's an example. This blog post uses "start content writing online" as its primary keyword. You can tell this because they use the phrase a couple of times throughout the piece when it's awkward to type the whole thing. You can also tell it because it's in a different font than the rest of their content, though I'm not sure that's intentional. Just… don't be that awkward and obvious about it, right?
When In Doubt, Add More Formatting
One key insight that most content writers have at some point is that web readers don't actually read the content. You might notice this behavior in yourself, or you might have it pointed out to you by a marketer, but it's pretty true. People who see posts on social media, half the time they don't even click through, they just read the title and the snippet and make assumptions based on that.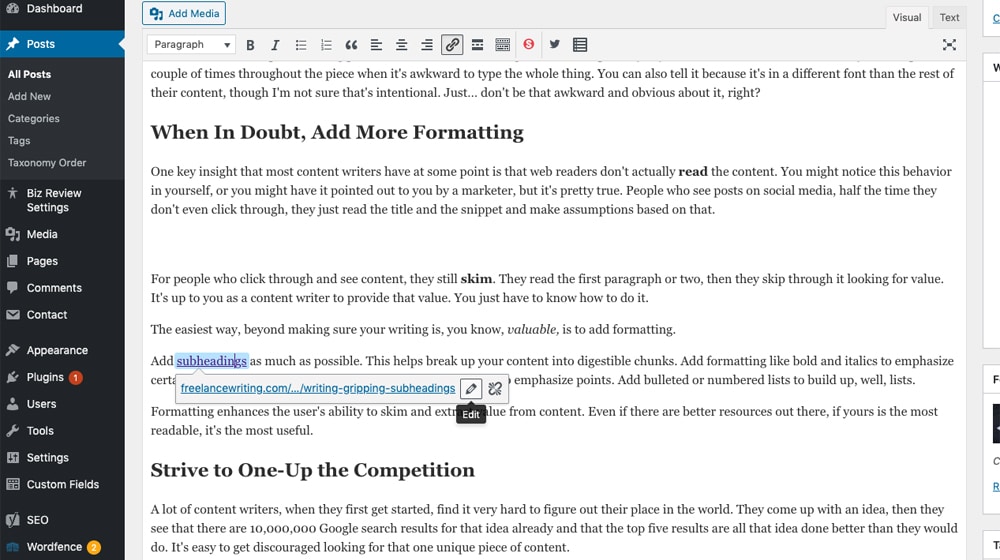 For people who click through and see content, they still skim . They read the first paragraph or two, then they skip through it looking for value. It's up to you as a content writer to provide that value. You just have to know how to do it.
The easiest way, beyond making sure your writing is, you know, valuable, is to add formatting.
Add subheadings as much as possible. This helps break up your content into digestible chunks. Add formatting like bold and italics to emphasize certain points. Add gaps in between paragraphs and sentences to emphasize points. Add bulleted or numbered lists to build up, well, lists.
Formatting enhances the user's ability to skim and extract value from content. Even if there are better resources out there, if yours is the most readable, it's the most useful.
Strive to One-Up the Competition
A lot of content writers, when they first get started, find it very hard to figure out their place in the world. They come up with an idea, then they see that there are 10,000,000 Google search results for that idea already and that the top five results are all that idea done better than they would do. It's easy to get discouraged looking for that one unique piece of content.
I'm here to tell you that you don't need to be unique to be valuable. This article you're reading right now? Dozens of other people have written other articles on the same topic, some of the same points, and some with other tips and hints as well: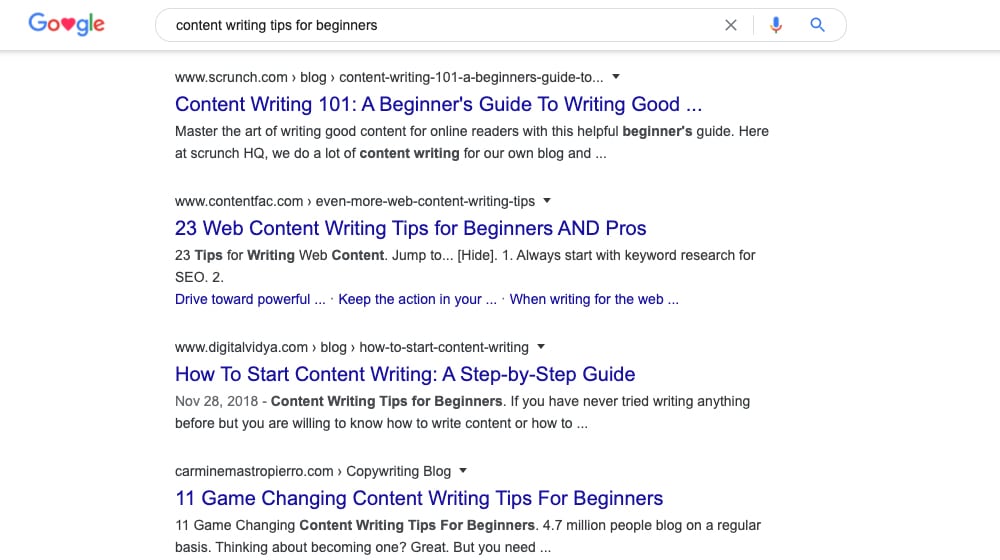 Here's what you do. You find something that already exists, and you do it better.
There are three main ways you can out-do existing content .
Take content that is broad but shallow, and add depth to it. This involves more research, more data sources, and more critical thinking to find conclusions the data leads you to.
Take content that is narrow but deep, and add breadth to it. A deep dive into one subject in one industry is narrow, but it's an opportunity to tie another related subject or another industry into it.
Take content that is old and make it up to date . A lot of old content these days is kept up to date by the initial author, but if it's left abandoned, you can try to supersede it by writing the same basic content with newer information.
Keep in mind that when I say "do what they do" and "you don't have to be unique", I absolutely do NOT mean you can just copy their content. You still have to write unique and original content, but you can cover the same topics and similar points.
Don't Be Afraid of Tools
I've known a lot of writers over the years who pride themselves on their precise knowledge of technical grammar, and who end up focusing more on their grammatical accuracy than on the quality of their content.
To me, this is hilarious. You're priding yourself on a skill that is easily replaced by a free online tool.
With the rising popularity of AI tools like ChatGPT , there are tons of content and blog writers that can help generate outlines, blog topics, and provide inspiration for your own writing.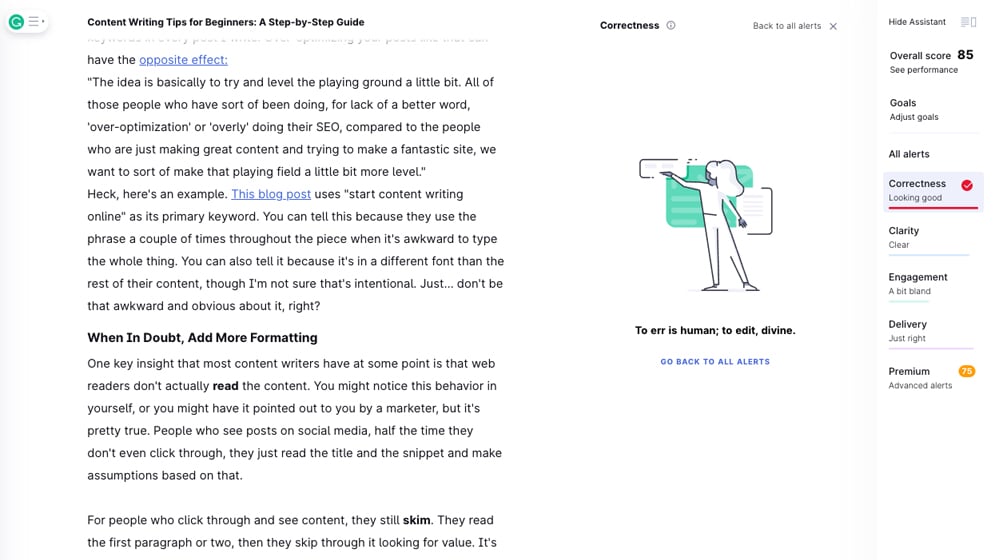 Don't be afraid to use the tools you have at your disposal. Use a spelling and grammar check. Crank up the settings in MS Word. Use keyword research and topic ideation tools.
Here are some of my favorite tools:
Ahrefs. I wrote a good breakdown of Ahrefs and similar tools .
Grammarly. Proofreading and grammar checking is super important. If you run a WordPress site, you can even embed Grammarly into your site automatically.
Clearscope . Clearscope can help you find opportunities to improve your content. I use it to help me discover things that I may have missed, as well as easy opportunities to include relevant keywords. I wrote a guide comparing Clearscope and Marketmuse here .
WordPress plugins. There are a lot out there; here are some of my favorites , as well as a seperate guide for PageSpeed plugin recommendations .
There are tons of tools out there to help you be a better content writer, and there's absolutely no shame in using them.
Finish With a Proofread
When you finish any given piece of writing, go through it with a fine-toothed comb looking for errors . I know I just told you that tools can do a lot of that for you, and that's true. I make a lot of typos and minor grammatical errors as I type, and you know what? I have a few different autocorrect rules in place to fix them for me. Until you develop your own library or process, make sure you're proofreading everything.
Now and then an error will slip through. That's fine. If you notice it, fix it. If someone else notices it, fix it. If no one notices it, it's not really going to do you any harm. Even still, it's important to get a proofread in on your content before you finalize it and publish it.
Develop a Style
Over time, as you write, you can develop a style . That style will develop naturally, as you find your voice. You find the way you like to express your ideas. The way you like to use lists and formatting. The perspective you use to cover various topics and make analogies. Your style is built up over the years and it comes about from experience.
Your style will also change over time. After you've been writing content for a year or two, if you go back and look at the early content you've written, it will read like something written by someone else entirely. Don't worry; an evolving style is perfectly fine. Developing a style that's unique to you is the important part.
Keep at it. Content writing is a long-term investment, and it's a skill that never stops improving. The more you keep going, the better you'll become.
James Parsons is the founder and CEO of Content Powered, a content creation company. He's been a content marketer for over 10 years and writes for Forbes, Entrepreneur, Inc, and many other publications on blogging and website strategy.
Join Thousands of Marketers and Get Free Tips Weekly!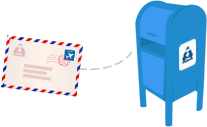 Related Posts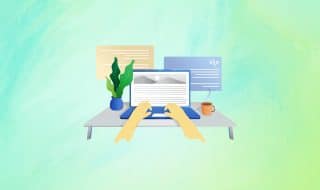 Content Writer vs SEO Content Writer: What's The Difference?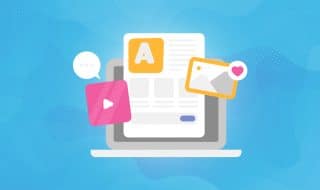 What Is Content Strategy? A Technical Guide with Practical Tips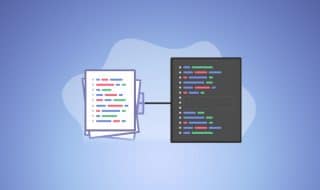 A Step-by-Step Guide to Building a Blog Content Strategy
August 12, 2020 at 9:38 am
Hi James, this was super helpful! I've read a lot of guides besides yours and yours is the only one that left me with some takeaways that I can actually use. I didn't realize how important (and also un-important!) keywords were, and your Grammarly screenshot inspired me to try it out. I'll also be way more mindful of who has already written about a subject before I start writing, that's something I haven't really done before, at least, not in a detailed way. Thanks again!
August 12, 2020 at 11:20 pm
Hey Faeeza, thank you for the very kind words!
This post was aimed at beginners, if you're interested in reading more, we have a handful of other posts you might find useful/interesting in our "Blogging" category: https://www.contentpowered.com/blog/category/blogging/
Topic ideation and competition research are easily the two biggest overlooked things when it comes to beginners and blogging - master those two things and you'll be far ahead of the curve!
August 30, 2020 at 8:16 am
I have been using the inverted pyramid approach to my writing style as it's more easier to write long form content with this tactic and I can easily formulate my subheadings.
August 30, 2020 at 5:33 pm
Hi Sonny, thanks for sharing with us! It's good to know what's working for others. I think the fundamentals of the inverted pyramid are sound, if the bulk of your content is legitimately useful and actionable information, then your content is already off to a good start.
October 05, 2020 at 8:32 am
Hi James, This helped me a great deal, just wanted to say thank you. You really know your stuff with blogging. I'll be reading your other articles too.
October 05, 2020 at 7:59 pm
Thanks for stopping by Nur and for the kind words!
January 08, 2021 at 12:04 am
Hi James Your post helped me a lot. Thank you for this amazing work. God bless you more.
January 08, 2021 at 9:08 pm
Hey Adila, you're very kind, thanks for that! Very happy it helped you.
March 07, 2021 at 9:45 pm
Hey,James. This is my first time going through an actual content writing beginner tips article, as I am thinking to start writing online. Thanks for giving me some valuable pointers which I will keep in mind when I find my interest. No, I will no be doing this,initially, for money (but money is required to sustain, right?) but to search where my interest lies. Baby steps!! Wish you good luck 🤞, from India.
March 12, 2021 at 12:44 pm
Hey Ipsa - thanks for hopping on live chat with me, and I'm very happy this helped you out!
Revenue certainly helps. Being able to hire people to help you grow your blog will amplify your results, and it's hard to do that without any cashflow.
That's what's so great about blogging - you can bootstrap it at first until you're up and running. If you can give your readers enough value, customers will usually follow. It's a great way to draw people into your orbit.
March 09, 2021 at 7:36 am
This is never an easy job! Besides putting in the actual work, you need to have passion, patience, and time otherwise you'll give up. I remember back in the day that I was on the verge of dropping my blog completely, and I did pause for a bit. A few months later my traffic was skyrocketing, all organic traffic to my blog posts. That has made me a believer ever since. It just takes a while to start working, but once it does it goes HARD.
March 12, 2021 at 1:00 pm
Hey Matt, thanks for your comment!
This sounds similar to my story - my first blog was over 10 years ago for a free flash game site. It had ads on it and was making a few hundred bucks a week, so I started reinvesting that into the content. I probably did a dozen or so blog posts, waited a month, then gave up.
A year or so later, they were the highest traffic pages on my site and were generating the lion's share of my AdSense revenue. I sold the site shortly after, but I think that's what made me a believer in blogging as well. It does require a good deal of patience and putting love into your content, not rushing it or skimping out. Man, Google's algorithm has really changed a lot since then, as has WordPress.
What brings you here today, just brushing up on the basics? 🙂
May 19, 2021 at 3:32 am
This is a great post. I appreciate your skills. Thanks for sharing.
May 19, 2021 at 11:35 am
Thanks Frisco! I appreciate it, glad it helped you.
May 24, 2021 at 10:38 am
Hi James! Your article is superb. I love it. It helped me a lot.
May 24, 2021 at 1:28 pm
Hey Fatima, really appreciate it! I'm happy it helped you 🙂
November 28, 2021 at 2:58 am
Hi james, thank you so much. The article has really helped me alot
November 29, 2021 at 1:58 pm
Love to hear it! Thanks, Brenda!
June 04, 2021 at 9:16 am
Hi James, i just started learning how to write articles. But it is not an easy task. Your article is good and gave some nice information.
June 04, 2021 at 2:34 pm
Hey Pankaj!
I really appreciate that, thanks for taking the time to say that. It makes writing these worth it.
Keep it up, if there's anything I can do to help point you in the right direction, please let me know!
June 06, 2021 at 5:18 am
Thank you so much! You've actually encouraged me to give content writing a try. This is really helpful.
June 07, 2021 at 10:32 am
Hey Ginnie! That was my goal, so I'm very happy to hear that. Thanks for stopping by and good luck!
July 07, 2021 at 7:58 am
Hi James, Thank you so much. It very helpful. I am very interested in content writing but the area that I have passion in is what I can't figure out, I think will give a try. Thanks
July 08, 2021 at 2:12 pm
Thanks Peter! Good luck 🙂
July 12, 2021 at 8:19 am
Hey Mr James, Nice article especially for beginners like me... Hope to hear more from you.
July 12, 2021 at 4:29 pm
Hey Ezekiel, thanks for the kind words and for stopping by! I hope it convinced you to start a blog of your own 🙂
July 29, 2021 at 7:04 am
Awesome post, simple and informative. I liked this line,
"Keep Tone, Voice, and Perspective Consistent".
Super important to succeed in this, if articles are boring to read it's hard for anyone to be fulfilled.
But it was nice to read this. Thanks for writing this useful content.
July 31, 2021 at 4:33 pm
Thanks for the comment, Mohammad!
I couldn't agree more. Thank you for your words of encouragement.
January 30, 2022 at 6:48 pm
Super effective, practical, and easy to apply / follow article.
I love your simple yet powerful writing style. It seems you are taking a live class!
I recommended your link to at least 15 people. They are all so grateful! I, too, am fascinated.
You are a trustworthy, excellent content writer and mentor. Thanks from the heart.
January 31, 2022 at 2:02 pm
Thanks Ahmed!
Wow, that means a lot. Thank you for your heartfelt comment on my post, and I'm so happy it's helping to make a positive difference.
This is why I do what I do 🙂
March 13, 2022 at 10:29 am
Thanks, James. Your post was helpful and detailed. It helped to clear a lot of concepts for me.
March 15, 2022 at 6:39 pm
You're welcome, Suhail!
March 28, 2022 at 10:15 am
I'm really impressed and happy with these tips! You are a great mentor!
March 31, 2022 at 8:23 pm
Thanks Oluwasola! That's very kind of you to say.
April 07, 2022 at 7:55 am
waoh, this is very informative, guess I've found what I've been waiting for to become a content writer. Thanks a million James Parsons.
April 07, 2022 at 3:00 pm
Thanks, Ruth! Love to hear it.
August 25, 2022 at 6:34 am
Thanks, James. I'm just about to start content writing and your article was the first I have read. It really feels like I'm in it already, and I hope the tips grabbed would do me much help in my pursuit. Please, if you have more articles for a total beginner like me, I would appreciate it. Thanks many times🙏
September 01, 2022 at 2:08 pm
Thanks Olivia, love to hear it!
Here's are a couple of articles that I recommend next:
https://www.contentpowered.com/blog/blog-optimization-tips-seo/ https://www.contentpowered.com/blog/tips-beat-competitors-seo/
This is a great one too; small changes to your user experience are reflected across all of your pages and will help your site perform better overall: https://www.contentpowered.com/blog/improve-user-experience-website/
Feel free to reach out any time if you need pointing in the right direction 🙂
March 11, 2023 at 9:18 am
Amazing blog article!
March 11, 2023 at 12:13 pm
April 26, 2023 at 10:10 pm
Hey James, I retired from my job a couple of years back. Did try my hand at a couple of things. But always wondered what do I do with some exclusive work experience I gained during my employment. Then it struck me that I should start writing a blog and discuss various aspect of the commodity I worked on during my job. I saw many YouTube videos on how to write blogs and also read many online articles available on the net, as mentioned by you. Honestly, found your article to be very crisp and clear. I will surely follow your guidelines and start reading/researching/writing earnestly.
Thank you very much James.
April 29, 2023 at 11:47 pm
Absolutely. It's incredible what reach blog articles have on the internet, even on subjects that you wouldn't think would get much traction. In some cases, ESPECIALLY on subjects you think wouldn't get much traction.
My best advice is focus on having a great website and try to create content that is 10x better than anybody else. Do that, stick with it for years, and you'll be rewarded!
The reason most people's blogs fail is because they think they are creating great quality content, but aren't. Or, they don't stick with it long enough. Knowing that will help you succeed.
It's hard work, but it's rewarding and well worth it.
April 26, 2023 at 11:54 pm
Hey James! Thanks for the Guide. Which is better for blogs in your opinion?
April 29, 2023 at 11:45 pm
I'm a sucker for WordPress.
It doesn't get much better than WordPress for internal/external link management, optimization, SEO, custom development, automation, etc.
April 27, 2023 at 10:19 pm
Nice Article
April 29, 2023 at 11:43 pm
Leave a Reply Cancel reply
Name (required)
Email (will not be published) (required)
Your Comment
Let's Grow Your Business
Want some free consulting? Let's hop on a call and talk about what we can do to help.
20 web content writing tips for beginners and pros
Are you a beginner looking for tips creating website content ? Or are you a pro hoping to optimize your search engine optimization writing skills? Or maybe you just want to write content faster. We're here with some useful web content writing tips to remember when you're trying to create engaging content, whether you're a beginner or a pro. After all, if you're writing content for a website, you want it to have as much of an impact as possible, leaving few corrections for those who have to go in and edit. There is certainly a learning curve to being a content writer, so don't panic too much – we're here to give you 20 valuable do's and don'ts for producing quality content.
1. DON'T plagiarize
This may be the most important tip we can give you so we're putting it right at the top – do not plagiarize. There are a couple of bad scenarios here. If you're writing for a client, the client won't hire you again. If you're creating a blog post for your personal website, you may not have to worry about losing your job but it will still backfire on you – your site can get penalized or even removed from search engines. So, in short, don't do it.
2. DO break up your content.
For any content you write, use paragraphs, bullet points, headers, numbers – anything to boost your content on the readability scale. We are naturally programmed to digest smaller pieces of information and if it's visually appealing, organized, and evenly spaced out, all the better.
3. DON'T write lengthy paragraphs.
While this goes along with our last tip, it bears repeating – don't write lengthy paragraphs. If you have a lot of necessary information to include, break it up into paragraphs and include headers. Paragraphs generally shouldn't be more than four to five lines long for easy readability.
4. DO know what the content's goal is.
If you've been assigned an article, ask questions about the goal of the content – is it to insert as many affiliate links as possible? Promote a specific product or service? Sometimes the goal is to subtly promote an idea, product, service, or the client. You have to know the goal of the content before writing it.
5. DON'T use images you don't have the (legal) right to use.
Unfortunately, you can't take any pictures from the internet and use them in your article. If your article is well circulated, odds are the image's creator is going to find out that you're using their work. Any website using an unauthorized image can be sued. So, don't do it.
6. DO create an outline.
It's useful to create an outline for each piece of content you're creating. While this isn't absolutely necessary, it's certainly helpful in terms of staying organized.
7. DON'T oversell a product or service.
Even if the goal of digital marketing is to promote a product or service, don't oversell it. As a rule of thumb, the best way to go about promoting something when it comes to content writing is to be subtle. Plug it into the article on one or two occasions but don't oversell – make it more of a helpful suggestion than a sales pitch.
8. DO use Calls-To-Action.
If the purpose of your content creation is conversion , you need to have an explicit call to action (CTA). CTAs are designed to get an immediate response from people visiting your website. For example, a pop-up asking for an email to sign up for a mailing list or advertising a special price if a customer makes a purchase within a few minutes. CTAs should be clear and obvious to the person visiting your website.
9. DON'T sound like a robot.
Insert a certain amount of personality into your content. While, yes, too much personality is off-putting and takes away from the information being presented in the article, sounding like a human being instead of a robot certainly decreases readability.
10. DO write for your target audience.
Keep your target audience in mind when creating your content. If you know that the majority of your audience is of a certain demographic, tailor your writing to them as much as you can.
11. DON'T repeat yourself.
While, yes, content can get a little repetitive, try not to repeat yourself too much throughout the article. Stick to your topic but make sure you keep it interesting without just repeating information.
12. DO answer your target audience's questions.
Researching questions people have is helpful – there are often obvious questions associated with each topic you're writing about that don't always get an answer. Providing definitions and answering questions before getting too far into a topic is helpful, especially if the topic is complex.
Try selecting some of your existing audience to ask them what their most burning questions are. To save time writing those emails, try this Gmail mail merge with Google Sheets.
13. DON'T use complicated words.
We're not talking about dumbing down your content – we know your readers are capable of understanding big words. But, for readability's sake, keep your language relatively simple and don't fill it with four-syllable words.
14. DO look for inspiration.
As long as you're not plagiarizing, don't be afraid to look for inspiration from other websites. Writer's block is a real thing and there's nothing wrong with admiring other people's work to jog your creative juices.
15. DON'T forget to be creative with your anchor text.
Nobody likes a "click here" or "click me" button to link them to another page. Be creative and eliminate the need to use such bland anchor text . You're better than that!
16. DO review your content before submitting it.
It is nearly guaranteed that there are some little mistakes in your content, no matter how much of a writing genius you are. Proofread everything you write before submitting it to a client or publishing it yourself and make sure you use a spell check. You could use an editor or english tutor to help you with this.
17. DON'T forget your keywords.
Don't forget to include keywords and related keywords in your content as much as you can – without sounding unnatural or like a broken record, of course.
18. DO meet deadlines.
If you're creating content for a client, do your best to meet deadlines. This is especially important if your client wishes to post on a regular schedule and if you want more work from them in the future.
19. DON'T forget to check for readability.
It's important to make sure that your articles are easily readable and able to be scanned quickly. Keep in mind that a viewer will only scan your article for a few seconds before deciding to keep reading or moving onto something else.
20. DO your research.
Last but not least, do your research before beginning your content. You may not be entirely familiar with the topic at hand and doing some preliminary research saves you a lot of time in the writing process. We hope we have encouraged you to think differently about how you're going to write your next epically creative, insightful, and all-around informative piece of content . If you're a pro and already knew all our master tips, thanks for sticking around!
2 comments on "20 web content writing tips for beginners and pros"
Thanks This is so helpful.
Very helpful piece.
Leave a Reply Cancel reply
Your email address will not be published. Required fields are marked *
Save my name, email, and website in this browser for the next time I comment.
James is the co-founder of Content Snare - a software platform that helps professionals collect content & files from clients.
Once an automation engineer, his new priority is to help business owners regain their lives, be more productive and get more done in less time.
Explore [has_child]
All Courses [subitem]
AI Career Platform [subitem]
Hire form us [subitem]
1:1 Coaching/Mentoring [subitem]
Job Board [subitem]
Institute Partnerships [subitem]
Resources [has_child]
Master Classes [subitem]
Discussion Forum [subitem]
Coding Playground [subitem]
Free Courses [subitem]
Topics [has_child]
Data Science [subitem]
Software Development [subitem]
Python [subitem]
Programming [subitem]
Digital Marketing [subitem]
Web Development [subitem]
Career Development [subitem]
Success Stories
Mastering the Art of Content Writing: Driving Engagement and Conversions
Top 10 Content Writing Tips for Beginners
Board Infinity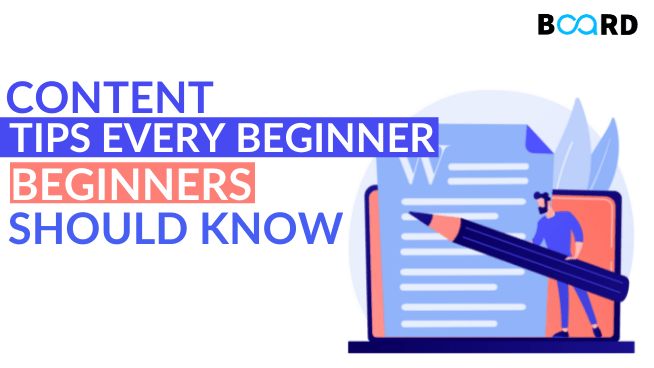 What Is Content Marketing?
What is content marketing and types of content marketing, the right way to lure the audience with content, best plagiarism checkers instead of turnitin in 2023, how does ai enhance your content writing using paraphrase tools, what does a content writer do.
A content writer is someone who typically creates content for the Web. This content can include sales copy, e-books, podcasts, and text for graphics. Content writers produce the content for many different types of websites, including blogs, social networks, e-commerce sites, news aggregators, college websites, etc. Aside from writing content, these writers might also be responsible for making sure the sites' pages and content connect. They're also responsible for setting the overall tone of the site. Content writers accomplish these tasks by researching and deciding what information to include or exclude from the site.
Tips for Content Writers
Here are the top 10 tips for you to follow if you want to become a successful content writer:
1. Read as Much as You Can
This point is pretty straightforward. If you want to learn how to write, you need to first read other people's work. You need to know how other people write, how they form sentences, what kind of language they use, etc. Pay attention to the tiny details (most people miss that). You need to make it a habit to read as much as possible. This habit will also help you generate more and more ideas for your own content. The more you read, the more you know. The more you know, the more you can write. Pro Tip: Handwrite other people's content (blog posts, emails, website content, etc.) word for word, and do this a lot. This will allow you to do a lot of things like improve your vocabulary, get an insight into the writer's thought process, and a lot more.
2. Stay in Research Mode all the Time
Pick a niche (topic/industry) that you're interested in and just research about it. Whenever you find an article interesting, just read it end to end, maybe even dive deeper and find more related content. The main job of a content writer is to research. The more you research, the better you'll be able to understand your audience, and through this, you'll be able to write better content for them. This will also enhance your knowledge base and being a content writer; you'll be able to write better content.
3. Improve your Vocabulary and Grammar
To be honest, you don't need to have perfect grammar.
But you need to know enough that you're not constantly making mistakes and someone needs to correct you all the time. If you want to become a content writer who gets paid good money, then you can't have a lot of grammatical errors in your content. You also need to have a good enough vocabulary so that you're using words where they actually make sense and not just to sound smart. Pro Tip: Get Grammarly on Chrome. It's a free chrome extension that checks your grammar and spelling for you. It also sometimes provides you with suggestions. We use it all the time.
4. Headline/Title is Very Important
"On average, five times as many people read the headline as read the body copy. When you have written your headline, you have spent eighty cents out of your dollar." - David Ogilvy
You might have heard this before, or you might not have. What this basically means is that if your headline isn't good, nobody is even going to bother reading the rest of the article.   David Ogilvy is the Father of Advertising. He is also the founder of Ogilvy & Mathers, one of the largest and most renowned ad agencies in the world. So it would be a good idea to listen to his words. He definitely knows what he's talking about.
5. Put Your Most Important Information First
Frame your first 2 sentences in the most compelling and interesting way. The fact is that most people have a lot of stuff to do in their life. They don't necessarily have the time to read a lot of words on a webpage. It will hook the readers till the end.
6. Subheadings are also Important
Subheadings are important for the same reason as above.
People don't have enough time to be reading every article that they come across. So what they usually do is skim-read the article if the headline/title seems interesting.
Subheadings can help in taking your readers through a journey even if they're just skim-reading the article. It also grabs the reader's attention immediately and gives a brief idea of the topic written below the heading.
7. Ignore Lengthy Paragraphs
Have you ever come across an article, and it just has 1 lengthy paragraph after another. Honestly, how have you felt about reading that article? Were you more inclined to read it or less inclined? If you're like most people, then you probably didn't end up reading that article. This is a major thing that most people miss. Your article needs to be easy on the reader's eyes. Your article needs to be structured such that it seems inviting to the reader. Pro Tip: Refrain absolutely from writing lengthy paragraphs, at least at the beginning of your writing career.
8. Make it Precise
Make sure that you frame your ideas in a compressed way. Precise content is meaningful and looks attractive. Readers also like scannable content and will give it a look if it's specific and to the point.
9. Edit and Edit Again
Treat your first draft as a first draft. It doesn't need to be perfect, far from it actually. But you need to edit ruthlessly. The tighter the content, the more likely the audience will stay with you until the end. So take the time, edit your words, your thoughts, your ideas and the result will be better, more compelling content.
10. Write Everyday
The easier way to get better at anything is to do it every day. The same goes for content writing. The more you do it the better you're going to get at it. Keep it up to 300-500 words and write each day to get into the habit of writing and improve your writing style.
Hopefully, this blog post helps you on your journey to becoming a content writer. If you want to become a successful content writer, check out our Complete Digital Marketing Online Course to start your career in digital marketing. Gain expertise and mentoring by top business experts and professionals in search engine optimization(SEO), content writing, social media, pay-per-click, web analytics, mobile, and email marketing. After completing this course, you will get a digital marketing certification, personalized coaching, and placement assistance.
Trending now
Outlook: ppc in 2024, affiliate marketing trends for 2024, complete guide to top digital marketing job roles in 2021, top influencer marketing trends for 2024, top 45+ seo trends for 2024, what is copywriting the ultimate guide to copywriting for 2024, top 7 impacts of social media: advantages and disadvantages, the history and evolution of digital marketing, digital marketing job search in 2024: top things to do before you begin.
Top 20 Content Writer Interview Questions for 2024
How To Become a Content Writer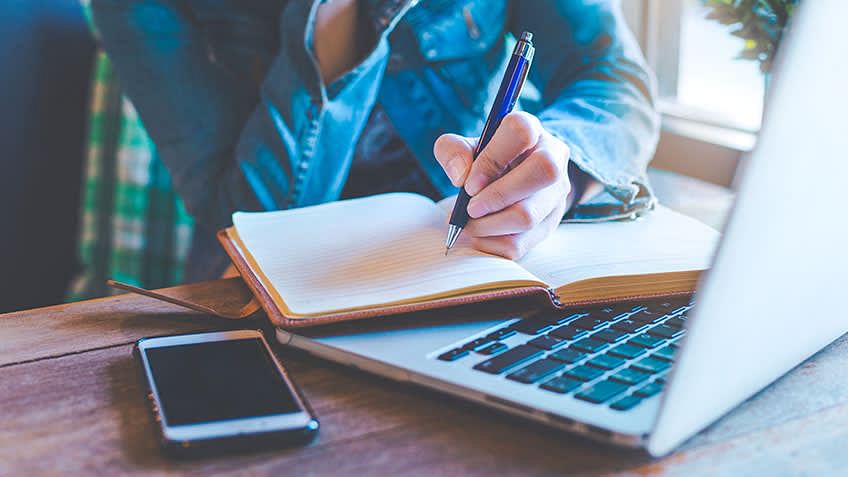 Table of Contents
Have you always been the one chosen by friends and family to word anything that necessitates the flawless use of vocabulary, grammar, and expressions? Do you enjoy reading, researching, or wordplay and want to express your thoughts? Content-in-all-forms-textual or visual (including video) rules the industry and social media , and as a result, content writers will always be in high demand. So, if you believe you can explain any topic or notion creatively, effectively, and intelligently, here is a step-by-step guide on how to become a content writer.
What is Content?
Content is any information that educates, informs, entertains, motivates, inspires, convinces, or persuades a particular group of people.
Become One of The Highest Paid Digital Marketer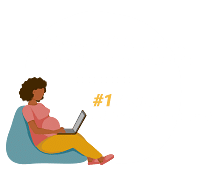 What is Content Writing?
Content writing is the process of creating and publishing written content for a variety of purposes, including marketing, education, and entertainment. Content writers must be able to research topics, write in a clear and concise style, and edit their work for grammar and spelling errors.
Content writers can work in a variety of settings, including in-house at businesses, as freelancers, or as part of a content marketing agency. The job outlook for content writers is expected to grow faster than average in the coming years, as more businesses and organizations recognize the importance of creating high-quality content to reach their target audiences.
Who is a Content Writer?
A content writer is a professional who creates and manages written content for businesses and organizations. They use their writing skills to communicate ideas, information, and stories in a way that is both informative and engaging. Content writers may work on a variety of projects, including blog posts, articles, website copy, social media posts, and marketing materials. They may also be responsible for editing and proofreading content, as well as developing content strategies.
To be successful as a content writer, you need to have strong writing skills, as well as the ability to research topics, understand target audiences, and write in a clear and concise style. You should also be able to work independently and meet deadlines.
If you're interested in a career in content writing, there are a few things you can do to get started. First, develop your writing skills by taking writing classes or workshops. Second, build your portfolio by writing for online publications or creating your own blog. Finally, network with other content writers and professionals in the industry.
Content writing is a challenging but rewarding career. If you're passionate about writing and have the skills to succeed, a career in content writing could be a great fit for you.
What Does a Content Writer Do?
In no order, some of the critical responsibilities of the content writer include:
Diligently research information
Create content that is crisp and to the point
Ensure that the organization's goals are met through your words
Edit content to make it concise
Use their skills to write different content like blogs, marketing content, scriptwriting, etc.
Become an AI-powered Digital Marketing Expert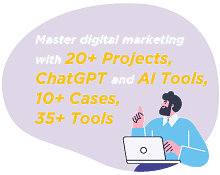 Types of Content Writers 
There are ten popular types of content writers:
1. Blog Writer
A blog writer understands how to turn complicated topics into friendly dialogs. Blog writers employ their investigative skills to find and source data pieces that improve blog material. They will spend hours on a single article's draft and contemplate many blog titles. The blog writer will eventually settle on a title with the most click-through potential. Because a published blog post is essentially another page on your website, blog writers typically have SEO knowledge.
A blog writer is responsible for: 
2. Brand Journalist
A brand journalist is a storyteller. They don't stop until they discover their tale. They will portray your brand favorably, whether they produce press releases or customer anecdotes. They recognize the value of a brand's reputation; therefore, it's in their nature to double-check facts and quotes before they're released. They also have a talent for creating headlines that entice people to click and share.
A brand journalist is great for:
Brand Tales
Customer Stories
Press Releases
Company Bios
Internal Communication
3. Copywriter
A copywriter is quick to flip their creative thought between a wide range of themes and projects. They speak both your brand's and your customer's language. Copywriters weave experiences into every syllable, from product descriptions to website pages.
A copywriter creates:
Website Text
Print Media
Infographics
Sales Collateral
Product Descriptions
4. Ghostwriter
A ghostwriter is a chameleon, able to shapeshift into the committed voice that belongs to both brands and people. Ghostwriters fill the content resource gap when your organization lacks the bandwidth, skills, drive, or above. When hiring a ghostwriter, businesses want someone who exudes confidence and trustworthiness. They will be entrusting them with the more incredible voice of their brand and the people behind the brand.
A Ghostwriter is ideal for:
White Papers
Thought Leadership
Website Copy 
Off-page Material
5. Technical Writer
A technical writer is an expert at making highly technical stuff understandable to others. They explain technology in detail, including how to use it, make it, the procedures, the components, the inner workings, and the mechanics. Whether they're creating guides, FAQs, or manuals, they'll demonstrate your product to non-technical people so they grasp its capabilities.
A Technical Writer creates the following:
Instructions
UX (User Experience) Messaging
6. Social Media Writer
A social media writer is probably a brand's loudest voice. Social media writers stay on top of ever-changing capabilities and algorithms with social networks to ensure content success. 
They speak each platform's language effectively to engage followers with appropriate messaging and interactive elements such as polls and queries. Again, trust is essential when choosing a social media writer because this person will become your brand's representative.
A social media writer is responsible for:
Social Media Postings
Interactive Material
Public Relations Outreach
Platform-specific Content
Learn GenAI and ChatGPT to Ace Your Marketing Game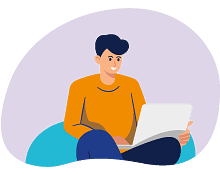 7. Email Writer
The purpose of an email writer's copy is to drive action. They are well-versed in lead generation strategies and how content may help such efforts. Psychology plays a significant role in their creative process. They create and put every word in headlines and call-to-action phrases, taking buyer stages and sales initiatives into account. A professional email writer is adamant about A/B testing text and will constantly examine and adjust their writing to attain the best conversion outcomes.
An Email Writer creates:
Newsletters
Transactional Emails
Drip Campaigns
Customer Nurturing
Sales Nurturing
8. Scriptwriter
A scriptwriter is an essential component of multimedia ventures. They bring storytelling expertise while remaining committed to the messaging approach. Scriptwriters envision how words on a page will eventually convert to more rich formats, such as videos and podcasts. 
You'll know you've found the appropriate scriptwriter when they can see the big picture of your content vision from the beginning.
A Scriptwriter is a creative resource for:
Video Scripts
Podcast Scripts
Explainer Video Scripts
Radio/Audio Advertising
Motion Graphics Scripts
9. Long-form Content Writer
A long-form content writer is a cross between a novelist and a marathon runner. Long-form content writers frequently become subject matter experts by default due to their enthusiasm for analytics and knowledge.
While many writers are intimidated by 2,000+ words, long-form content writers favor longer formats since they can incorporate insights into a cohesive and robust framework.
A Long-Form Content Writer creates:
Data Studies
Case Studies
Pillar Blog Entries
10. Ad and Promo Writer
An ad and promo writer understands how to maximize prime real estate with any material they create. Within character count constraints, powerful messages are readily generated. 
They have to develop messages that resonate with prospects and inspire them to take a specific action that results in a captured lead for sales.
An Ad and Promo Writer would work best for:
Advertising Text
Landing Pages
Direct Mail Copy
Promo Blurbs Onsite
Sales Material 
It is not, and should not be, one-size-fits-all. Because content is demanding, many writing specialists exist to assist brands in succeeding.
How to Become a Content Writer?
When you combine skills, such as content writing, with a specialized niche, you will become an excellent content writer. It might be a very appealing proposal because you now have subject matter expertise and technical skill related to this subject area. The following steps are what you need to know about how to become a content writer:
Step 1: Create a Portfolio
After choosing an industry or specialty, brainstorm content ideas, develop content for that industry, and create a few blog pieces, an ebook, or a case study. A strong portfolio will provide you with a solid foundation to expand. But it alone will not help you. 
You require social proof !
Step 2: Begin Generating Social Proof
You can use this as a content writer to produce your own social proof. Quora is an excellent place to do this. Quora not only allows you to flex your content writing muscles, but it also attracts the required social proof and demonstrates how people are not just consuming but also engaging with your information.
Step 3: Establish Authority by Blogging
Now you can attract more clients and convert them at a much higher price if you establish a sense of authority and knowledge. A blog is a simple way to accomplish this. It will use your blog to demonstrate your expertise and management. It is a reasonably easy way to set up a blog, and there are numerous sites online that will show you how.
Step 4: Develop a Pitch
A great pitch is straightforward, to the point, and articulate. These are the components of a practical angle:
A clear, personalized topic line
Address the recipient by name
Mention where you found their requirement (or why you think they need content)
Explain why you believe you are a good fit for the provision or company
Examples of your work and portfolio
Links to your blog and other social media outlets (like Quora, Upwork, etc.)
Links to your social media accounts
An effective email signature
And keep in mind that the treasures are in the follow-ups. Remember to follow up after you pitch.
Step 5: Start on Websites for Freelancers 
Fiverr and Upwork, the online marketplaces for freelance services, have led the writing gig economy. Many of you may say that it is saturated, but we believe there are still a lot of opportunities on these platforms. Giving out free labor in exchange for evaluations is a simple method to gain success on Fiverr and Upwork. You can also choose to use these content pieces to build your portfolio, so it's a win-win situation. Once you've accumulated a certain number of reviews, you'll have a better chance of landing assignments on these sites.
Step 6: Create Your Linkedin Profile
A LinkedIn account is the key if you want to be a part of the literary gig economy. The first and most obvious step is to create a complete profile with all relevant information.
After that, it's time to optimize your profile. LinkedIn is also a search engine, so make sure you show up when organizations look for people with specific skill sets. To accomplish this, ensure that keywords are included in both the title and the description.
Step 7: Apply to Firms That Have Openings
Keep an eye out for organizations seeking full-time content writers on job boards. It also includes digital marketing and advertising firms. They're almost always on the lookout for writers. Even if they have full-time writers, agency life is unpredictable, and you never know when your need will expand overnight. So, contact the appropriate individual at these organizations and pitch your services to them.
Step 8: Participate in Content Platforms
You won't be able to choose your clients here, but it's the perfect place to begin if you're starting out. There are other alternative venues, but their payments are lesser. In any case, it's absolutely worth a go.
This is Your Ticket to a High-Paid Marketing Job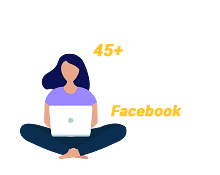 Skills Required to Become a Content Writer 
Usefulness is a critical concept to grasp because wannabe writers either approach content writing as a technique to appease search engines or become scared because they believe they must be innovative. Both ways are incorrect because simply inserting keywords adds little value to our audience, and content writing is usually more about usefulness than creativity.
Clarity is what you should strive for while producing material. When you have clarity, you will be able to explain it lucidly, which is far more appealing than trying to sound clever and full of jargon.
Each of us has these skills, which can only improve through practice and consistency. Just as any muscle in your body can be conditioned and improved over time, so are your writing skills.
How To Start Content Writing Today
Starting content writing can be an exciting and rewarding endeavor. Here are some steps to help you get started:
Define your niche: Determine the area or topics you want to focus on. Choosing a niche will help you develop expertise and attract a specific audience. Consider your interests, knowledge, and target market while selecting your niche.
Enhance your writing skills: Good writing is the backbone of content writing. Work on improving your grammar, vocabulary, and overall writing style. Read extensively, practice writing regularly, and consider taking writing courses or workshops to refine your skills.
Research your topics: To create valuable content, research is crucial. Dive deep into your chosen niche and gather information from reliable sources. Stay updated with the latest trends and developments in your field. This will help you provide accurate and relevant content to your readers.
Develop a unique voice: Find your own writing style and tone. Your voice should reflect your personality and resonate with your target audience. Experiment with different styles until you find an authentic and engaging voice.
Be open to feedback and learning: Feedback is essential for growth. Be open to constructive criticism and learn from it. Keep honing your skills, exploring new writing techniques, and adapting to changes in the industry.
Stay updated and adapt: The digital landscape is constantly evolving. Stay updated with industry trends, SEO best practices, and changes in content consumption habits. Adapt your writing style and strategies accordingly to remain relevant and competitive.
Remember, starting as a content writer may take time and perseverance. Keep practicing, seeking opportunities, and refining your skills, and you will gradually build a successful career in content writing.
Tips for Effective Content Writing
Effective content writing is essential for businesses of all sizes. By creating high-quality content, businesses can attract new customers, build relationships with existing customers, and boost their bottom line.
Here are some tips for effective content writing:
Start with a strong headline. The headline is the first thing potential readers will see, so it's important to make it catchy and attention-grabbing.
Write for your audience. Keep your target audience in mind when you're writing. What are their interests? What do they need to know?
Be clear and concise. Get to the point quickly and avoid using jargon or technical terms that your audience may not understand.
Use strong visuals. Images, videos, and infographics can help to break up your text and make your content more visually appealing.
Proofread your work. Before you hit publish, take some time to proofread your work for grammar and spelling errors.
By following these tips, you can create effective content that will engage your audience and help you achieve your business goals.
Copywriting vs. Content Writing
The purpose of the content on the internet is to motivate, inspire, convince, or persuade people on the internet. Content does this through either educating, informing, entertaining, or selling to this group. 
Copywriting and content writing differ from each other in their purpose.
Copywriting focuses on selling a product or service. Meanwhile, content writing focuses on entertaining or educating.
Content Writing Tools
Here are some tools writers use to elevate their writing. Do note, though, that these tools will make good writing better. It will not make lousy writing look good.
SEMRush Writing assistant: For writing SEO-friendly content.
Grammarly: A powerful software that helps improve spelling, grammar, and punctuation.
Readable: To ensure that your content is readable to all readers.
Hemmingway Editor: Hemmingway is a simple tool highlighting how your content can improve.
Copyscape: To ensure your content is free of plagiarism.
Become a Certified Marketing Expert in 8 Months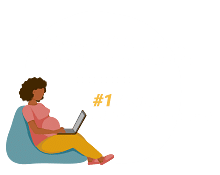 Content Writing Platforms
Content platforms are an excellent way for budding writers to stretch their creative muscles and write content for various clients. Content platforms are sites actively hiring writers to write on multiple subjects. Of course, you won't have control over who your client is, but it generally pays well. So, it's an excellent place to start.
Here are some excellent content platforms:
Constant Content
Media Shower
Write Access
Content Writing Jobs
Content writing jobs offer a diverse and rewarding career path for individuals with a passion for writing and a knack for crafting compelling, informative, and engaging content. These roles involve creating content for various mediums such as websites, blogs, social media, emails, and more. 
Content writing jobs often provide flexibility, allowing individuals to work as freelancers or remote employees, giving them the freedom to manage their own schedules. With the increasing demand for quality content in the digital world, content writing jobs present an avenue for creative expression, professional growth, and the potential to make a significant impact through the power of words.
Learn All the Tricks of the Marketing Trade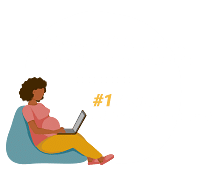 Content Writer Salary in India
A Content Writer with under three years of experience typically receives an annual average salary of ₹2.9 Lakhs. In the mid-career stage, a Content Writer with 4-9 years of experience can expect an average annual salary of ₹4.7 Lakhs. For those with extensive experience spanning 10-20 years, the average annual salary for Content Writers is ₹5.6 Lakhs. The average annual content writer salary in India is ₹4 lakhs. 
The average annual content writer salary in other Indian cities is:
Mumbai: over ₹5 lakhs
Bangalore: over ₹6 lakhs
New Delhi: over ₹5 lakhs
Content Writer Salary in the USA
 The average annual salary for a Content Writer is over $58,000 in the United States. The average annual content writer salary in other US regions is:
Seattle: ranges from $50K - $83K
San Fransisco: over $78,000
New York: over $65,000
Qualifications to Become a Content Writer
It is a statistical fact that a degree or an advanced degree can net you a higher salary. As such, content writers with higher qualifications take away higher wages. But, the only qualification required to be a good content writer is a flair for writing, a grasp of the language, and creativity. Stuff can only get you these skills.
Additionally, it counts if you have excellent typing skills and know-how of software used for writing.
Tips to Become a Successful Content Writer 
1. keep honing your skills.
As you write more content, keep sharpening your skills as a writer. Only settle down on one particular style of writing and explore new techniques and approaches once you find something that works and gives you results.
2. Read Digital Content
Reading is one of the simplest ways to improve your writing. Ensure you read digital content from the best writers on the platform to understand their styles and how they approach the core concepts of entertaining, educating, and selling.
3. Start Freelancing
Since your job is to write, you must avoid tying yourself down with one firm. Freelancing will open new vistas for the budding content writer. This will also put you in touch with many new clients.
4. Begin Editing and Proofreading
A good content writer must have an eye for perfection. A writer must develop the skills to edit and proofread their work to become successful in this field.
5. Identify Your Niche
There is something that everyone is passionate about. If content writer identifies their niche and pursues a career writing about what they are passionate about, they can have a far more fruitful career. Remember, there is a reasonable amount of content on the internet. Everybody needs content, be it board games, food, sports, or current events.
Challenges of Being a Content Writer
As with any other profession, content writers face their own challenges. However, good content writers overcome these and make steady headway in their respective careers. Here are a few challenges that you may face as a content writer:
1. Creative Fatigue
The pressure of constantly coming up with new and innovative ways to portray your content may prove taxing for many. As a result, content writers may often feel like they have reached the limits of their creativity. This Is not true. However, it is simply mental fatigue from the rigors of the invention. 
2. Writer's Block
On rare occasions, writers can experience what's called writer's block. A simple analogy to this is those rare occasions when you can't find the right word you're looking for. Writers may experience this when writing too much too quickly.
3. Early Grind
The content writer profile requires a lot of grind during the initial phase. As you start, you will be working for meager pay since this is one of the most accessible profiles on the job market. Career progression will also gradually happen as you prove your mettle as an artist with words.
Content writing is both an art and a science. Content writing is frequently confused with creative writing, but it is more about utility than creativity. If you grasp the science behind it, you can wrap it in art (creativity). Understanding how to become a content writer has more to do with marketing content , which is most important for content writing. With a fundamental understanding of SEO and social media networks, you can create content that not only works but also spreads.
Simplilearn offers a Post Graduate Digital Marketing Program that focuses on the critical concepts, tactics, and best practices a writer needs to establish and improve an effective content marketing strategy. Enroll in the program today! 
1. Can I become a content writer without experience?
Yes, it is possible to become a content writer without prior experience. Here are some steps you can take to get started:
Learn the basics of writing
Research the industry
Build a portfolio
Network with other writers
2. How can I practice content writing?
There are several ways you can practice content writing:
Start a blog: Creating your own blog is an excellent way to practice content writing. You can write about topics that interest you and work on improving your writing skills with every new post.
Guest post on other blogs: Look for blogs that are related to your niche and offer to write a guest post for them. This will not only give you an opportunity to practice your writing skills but also help you build your portfolio.
Write for online magazines: There are many online magazines that accept submissions from freelance writers. Look for magazines that cover topics you are interested in and start writing articles for them.
Take online courses: There are many online courses available that can teach you the fundamentals of content writing. Take advantage of these courses to learn new skills and improve your writing.
Join writing communities: Join writing communities online and participate in writing challenges and contests. This will give you an opportunity to practice your writing skills and receive feedback from other writers.
3. What is the future of content writing?
The future of content writing will likely involve a mix of creativity and technical skills, with a focus on creating content that is personalized, visually engaging, and optimized for search engines.
Find our Post Graduate Program in Digital Marketing Online Bootcamp in top cities:
About the author.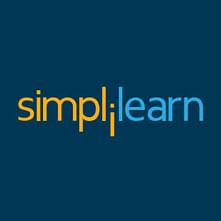 Simplilearn is one of the world's leading providers of online training for Digital Marketing, Cloud Computing, Project Management, Data Science, IT, Software Development, and many other emerging technologies.
Recommended Programs
Post Graduate Program in Digital Marketing
Digital Marketing Specialist
*Lifetime access to high-quality, self-paced e-learning content.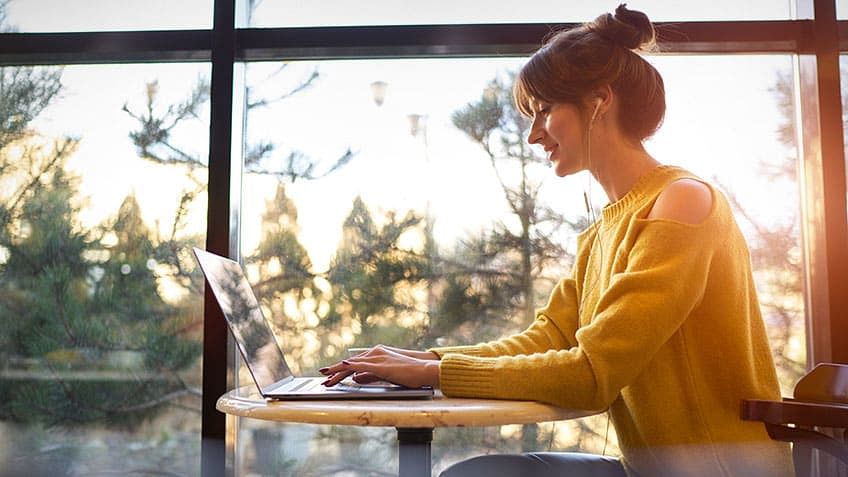 Best Content Writer Salary Across the World
Recommended resources.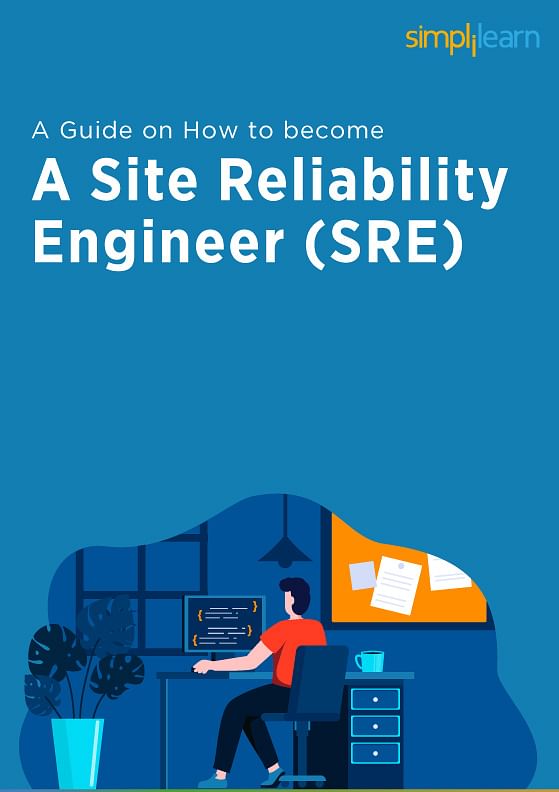 A Guide on How to Become a Site Reliability Engineer (SRE)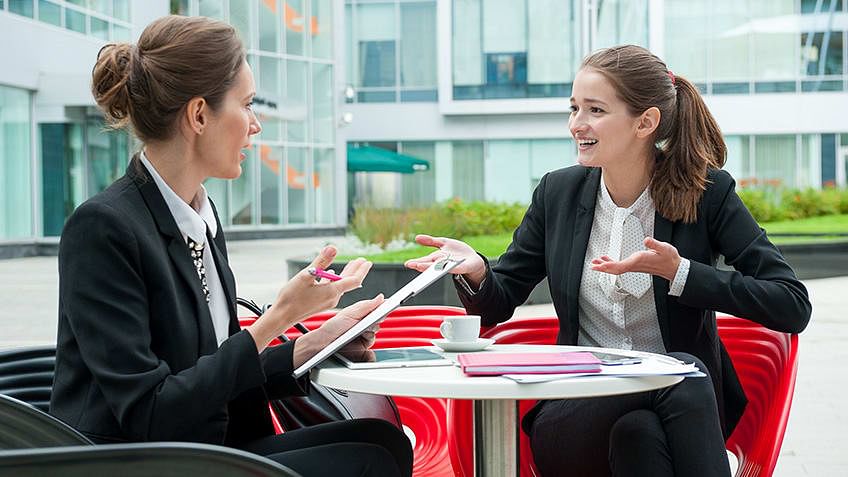 How to Become a Cybersecurity Engineer?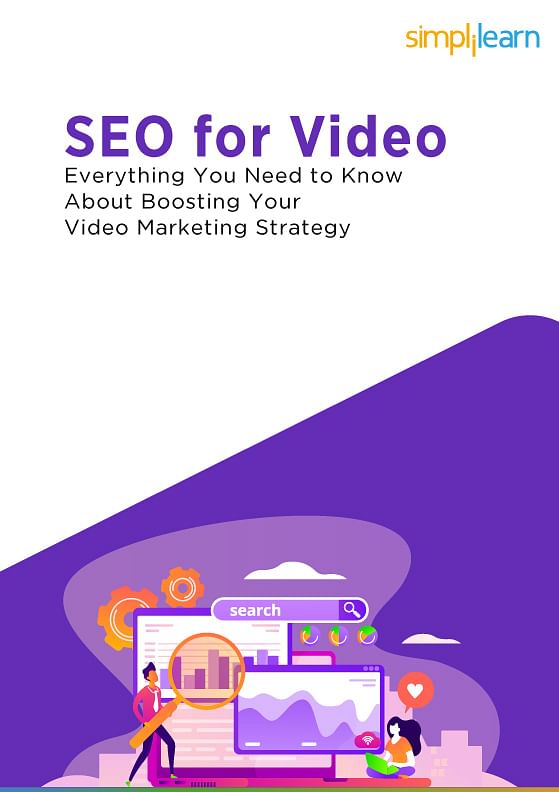 SEO for Video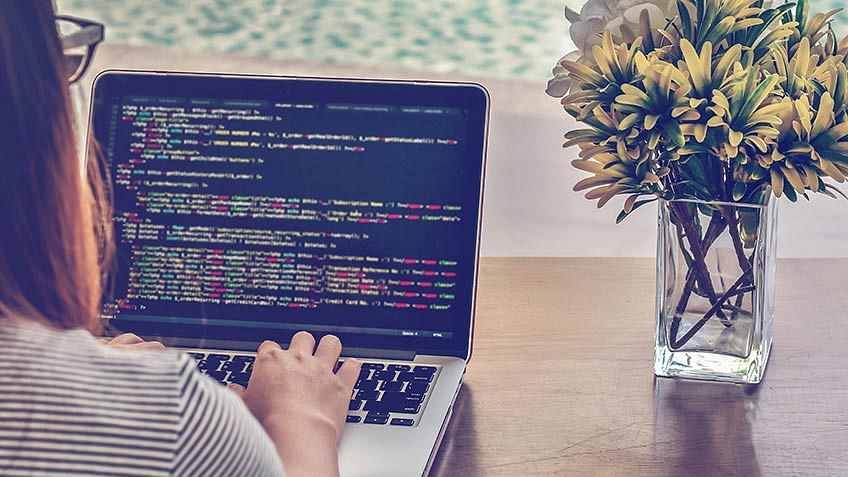 Why is HTML Knowledge Important for Content Writers?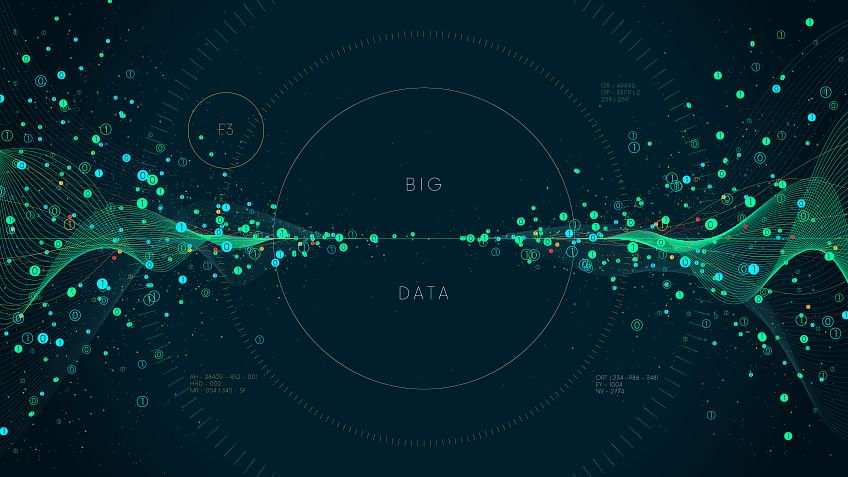 How to Become a Big Data Engineer?
PMP, PMI, PMBOK, CAPM, PgMP, PfMP, ACP, PBA, RMP, SP, and OPM3 are registered marks of the Project Management Institute, Inc.
7 Easy Tips for Effective Content Writing
Content is as important as the design and aesthetics of your website because it drives search engine results, increases traffic to your page and establishes your organization as an industry leader. And in today's content marketplace, both quality and quantity determine your ability to leverage content for business results .
That's where the professional content writers at Walker Sands come in. Our experienced copywriters have an in-depth knowledge of B2B and technology topics and products, and the skill to compose well-written copy, effective SEO pages, blog posts and other digital content.
Effective Content Writing
Although there is no secret formula for writing high-quality content, these are several tips that can help improve the quality and quantity of your written material:
Write a Head-Turning Headline. The headline determines whether audiences will read the rest of your work. If the headline doesn't spark interest, stir an emotion or make the reader want to learn more about the topic, you simply won't achieve the desired results with your content. Walker Sands' professional copywriting services take the guesswork out of generating effective headlines by using proven techniques and traffic-driving strategies.
Create a Hook That Grabs Their Attention. You have three seconds to keep readers hooked after the headline. The first sentence also plays a role in determining whether they read the rest of your content. As a result, it should capture the reader's attention and smoothly lead them into your first point.
Do Your Research. You must have extensive knowledge on the topic you're writing about, especially in the B2B market. Include statistics, data and metrics to establish credibility and support your claims.
Focus on a Single Purpose. You should identify at least one key message you'd like to convey before you create your content. Keep this in mind when writing and tie your content back to the main point as much as possible.
Write in a Unique Voice. The content you publish is the voice of your company and it should be unique to your company's personality. It's important to align the tone of your writing to your target audience, business goals and brand persona.
Optimize Digital Content. The best digital content often consists of short paragraphs, short sentences and bulleted lists. Digital content should also be optimized for search using SEO best practices and the latest SEO content strategies.
Edit Your Work. After you have created a first draft, go back and consider how you might polish the rough edges of your writing. In most cases, writing improves as it goes through a round or two of edits—even when it has been drafted by experienced content creators.
Effective content writing is critical in turning site visitors into satisfied customers. It's not just about getting content out there—it's also important to produce high-quality content. Search engines crawl website content and reward websites with well-written articles by ranking them higher in search results.
Are you getting the results you want from your content writing? Walker Sands provides top-notch  content marketing services to help you reach target customers, generate more leads and amplify your reach.
Get in Touch
Top 21 Content Writing Tips for Beginners in 2024
Contemplating taking up content writing in 2024 if you want to venture into the world of content writing, this is the right time to take that plunge. here, in this article are some content writing tips for beginners to get you started. .
The advantage of working from the comfortable space of your home makes it an alluring profession today. Moreover, you can take content writing at any point in life. There is no age bracket or certain required qualifications to start working in the content domain. 
The digital channels comprising of different platforms and social media channels have opened a plethora of avenues to explore in the content writing domain. The industry is also gaining momentum with more and more enterprises looking towards content writing as a means for disseminating relevant information. But is it easy for beginners to create an impact with their content?
This is why we will look into the top Content writing tips for beginners. Consumers today rely on transparent communication through content to make a well-informed purchasing decision. Content writing can be an extremely gratifying and promising vocation.
Content Writing E-Book
Learn Basic Content Writing For Free
Today we are going to discuss the top content writing tips for beginners. This will help you to become more confident and follow some well-defined steps. Ensure that you note the following rules carefully to become ace content writers in a very short period. 
#1. content writing tips for beginners , choose a profitable niche.
If you are a beginner in the world of content writing, you will have to find a niche that will help you to rank high on search engines. It is essential to choose a specific market to gain visibility. For beginners, you must do extensive research and find keywords that are mostly low in competition.
Initially, you need the traffic to your website or blog to get people to take notice of your writing. If you do not rank on search engines, there is no way your target reader is going to know that your website exists.
Therefore choosing a profitable nature with low competition but with a good search volume, is key.
Some of the niches for beginner content writers are as follows
Fitness And Health
Spirituality And Self-improvement
Small Business Ideas
Relationship Advice
Technology Review
Beauty Products And Accessories
Do It Yourself (DIY)
Using Gadgets
Home Decor Among Others
Learn Web Marketing from the Best Online Digital Marketing Course
Other Professional Courses to explore
Technical Writing Course
Online SEO Course
#2. Top Content Writing Tips for Beginners 
Start keyword research.
Once you have chosen a specific market you have to look for the keywords that rank on search engines relevant to your niche.
Keywords are phrases or set of words that are most relevant to your focus group on Google. When you incorporate it in your write-up Google identifies the topic of your content. Based on the quality of the post, Google ranks your content on its SERP pages.
For example, you have chosen self-improvement as your niche. your keywords can be as follows:
Personality Development
Self-improvement Tips
Self-improvement Ways
Blogs And Books on Self-Improvement
 Self-improvement Goals
Personality Development Principles Among Others.
Keyword research is an extremely essential part of the entire aspect of creating content. For beginners who have ventured into content writing, it is all the more important.
Invest time in understanding which keywords are ranking. This is fairly simple. When you type in your niche on a Keyword tool like ubersuggest it comes up with several options as keywords.
Conversely, you can explore SERP pages and go through the articles that rank on the first two pages of Google. The set of words in your niche can be your keywords in your niche.
#3. Top Content Writing Tips for Beginners 
Search digital platforms to assess your target audience.
One of the most significant content writing tips for beginners is to scour different digital media platforms. This will give you a fair idea of the target reader you will be catering to.
If you write a very high-grade article, but you don't have any readers then the whole point of creating the content is moot. Digital platforms like Yahoo Answers, Reddit, and social media channels will give you a fair idea of your reader persona.
This means you will be able to derive certain data about your target reader when you go through these posts on Facebook, Twitter, Instagram.
For example, if you choose a niche like online marketing, most likely your reader persona's age category will be roughly around 21- 35. This is the time when professionals decide to take the risk of starting their own business ventures. It is also a time when fresh graduates decide on career options to pursue.
You will have to tailor your content according to your reader's persona to appeal to the sensibilities and make an impact as a writer. As a beginner or seasoned writer, the most important part is to connect with your target reader. It's only then that you can establish trust. That will generate traffic and get recurrent visitors.
#4. Content Writing Tips for Beginners 
Invest time in formulating headline.
Ask any eminent content writer they will unequivocally emphasize the importance of headlines. The most important utility of headlines is it helps to capture the attention of your target reader. It is through your headlines that you get your leads.
You should always invest time in formulating headlines, preferably 5 or more. Then you can compare the headlines and decide which one suits your content copy the best.
You can all zero in on the perfect headline after you've completed writing your entire content. Also, a tool like CoSchedule's Headline Analyzer helps you with deciding which headlines will grab the most attention.
Learn how to create the best articles with The Best Content Writing Course
#5. Content Writing Tips for Beginners 
Create effective cta.
Content Writing is not solely for target groups to read your content and forget about it. It is about providing value to your readers by helping them make the proper decision regarding a particular product or service.
CTA or call to action are words that help your readers to take the next step in your content marketing process. A call to action generally asks your reader to make a decision based on the content they have just consumed.
It might be signing up for newsletters, getting a free eBook, knowing about new developments. As a beginner in content writing, go through the different CTA by reputed bloggers and businesses. observe how they construct the CTA . Carefully look at the choice of words. Whatever the goals of your business, CTA is paramount to achieve them. They are extremely important to drive conversions and facilitate the marketing aspect.
#6. Content Writing Tips for Beginners 
Choose a topic and style of writing.
You can choose a topic and turn it into a listicle, life hack, how to among other topics. When you create content take care to position your write-up carefully conforming to the behavioral patterns, and preferences of your target consumers.
A lot of people follow different style guides like the AP style guide, APA style guide, the Chicago manual of style. These are rules that help to define the way you should use abbreviations, punctuations, colors, use of words, grammar tone design, and format of writing.
However, it is not mandatory to use any particular style of writing. As long as your content is clear, and you punctuate, provide clarity will solve the purpose of creating value.
You have tools like Grammarly that help to polish your content giving it clarity. It does not use any specific form of the style guide, rather concentrates on creating an error-free clear document that is easy to comprehend.
#7. Content Writing Tips for Beginners 
Create internal links.
Your content should include internal links for Search Engine Optimisation. Internal links invariably help Google to understand the credibility of your web pages and the structure of your content.
It bolsters your efforts at creating a good search engine optimized strategy. Internal links also help your readers to navigate to other pages of your website, thereby providing them with resources to build trust and develop a good camaraderie.
As a beginner in content writing, one of the tips is to create an aesthetic website. And create several articles that you can internally link for your target readers.
#8. Content Writing Tips for Beginners 
Dedicate time to actually creating the content.
This is the most significant part of your entire journey when you start content writing as a beginner. You do have to keep an SEO strategy in place and take care of other aspects. But, the main point is creating high-quality content that will act as the citadel for your content marketing endeavors. It will also enable you to become a competent content writer from the status of a beginner real quick.
Create Long-Form Content 
This is one of the top content writing tips for beginners. You have to create long-form content to rank on search engines like Google. Long-form content is considered in-depth, and more detailed without exception.
For Example, a content of 1500 words, as opposed to a 500-word article is more effective. Google is going to identify it as content more in-depth and comprehensive. This will help you to rank much better on search engines.
It is recommended to formulate longer content of at least 1800-2000 words or more. It will enable you to explain your points better. Moreover, will help you to provide more clarity on topics that might need examples, facts, and statistics to back them.
Cite and Hyperlink Sources
Another very important content writing tip for beginners is to cite your sources and hyperlink them. Even if you don't hyperlink resources, you should unfailingly mention them while writing your content. It will provide credibility and transparency in your content. For beginners, it is all the more important because it helps to create your brand.
Use compelling words and an active voice
This is a very essential content writing tip for beginners. To attract your potential target audience, you have to use compelling words that positively influence your reader.
Moreover, it is important to write in an active voice as much as possible. It gives a sense of having a one-to-one conversation with your target reader. This further helps in engaging and communicating with your target audience with more clarity. It conveys a sense of purpose and efficiency, eliminating all chances of ambiguity or doubt.
For example, "you will be benefitted" is much more effective than writing "certain people will be benefitted" from this particular product/service. In the first instance, you are talking to the people who are reading it. It conveys a familiarity: that you are communicating with all of them directly.
Make your Copy Conversational
It is very important to hold the attention of your reader. Your aim is that readers to go through our entire content enthusiastically. This is only possible when you write in a conversational style, eliciting a sense of naturalness and simplicity.
A conversational style of writing involves your innate skills of communicating verbally. The writing flows smoothly in this case. Your target readers easily comprehend it. The language used should also be easy to understand. Easy but powerful use of words helps to retain information better.
Using too many difficult words that required the use of a thesaurus/ dictionary by your reader is not going to take you anywhere. They are going to lose interest in your content sooner or later. The whole purpose of creating content will then be inconsequential.
Learn to use Content Writing Tools
Today there are many content writing tools in the online domain that make our work easier. Whether it is a headline analyzer, proofreading tools, they invariably help you to create more efficient content.
There are several tools like the Hemingway app, Grammarly, portent, convert cases that help you in your journey of content writing.
Now for beginners, it is important to understand the application of these content writing tools. A novice in content writing should try to glean as much information as they can about these efficient tools and applications.
There are numerous videos and articles available on how to use these tools. You can always go through these tutorials and ace the use of these tools for better productivity.
Create your own website
This is one of the primary content writing tips for beginners. If you want your article to rank on search engines will have to create a website. That website is going to be your online identity and can turn you into a brand.
When you start content writing another important aspect is to invest in a good SEO plugin. That will give you a fair idea of how to format and structure your content for search engines.
The best way to create a website is to go through the innumerable tutorials and step-by-step guides available. There are videos as well as content on how to develop your website. Note them down, incorporate all the elements to successfully run your website smoothly.
Use Subheadings and Write Short Paragraphs
Consider it from your own point of view. Will, you read an article that is a long set of words without any paragraph or subheadings?
You wouldn't. It is a natural response to read articles that are well written and divided into short paragraphs with subheadings. Other features like  bold,  italics,  CAPITAL LETTERS, help to retain important parts of the information better.
Therefore, one of the foremost content writing tips for beginners is to create subheadings incorporating keywords. The next step is to create paragraphs that are not more than 50 words.
Do not Stuff keywords unnecessarily
This is a mistake that many rookie content writers make. Yes, keywords are a vital part of your content writing process. If you do not include keywords in your copy, it will never rank on search engines. This does not mean that you mindlessly incorporate keywords into your copy.
Also, Google's advanced features identify a term called LSI which is  Latent Semantic Indexing.
If you include words that are similar to your keywords, Google will recognize your content for its relevance and rank you on search engines based on your quality.
For example, web marketing, online marketing, digital marketing are all similar terms. So, when your topic is digital marketing, and you include them instead of digital marketing, it will not adversely impact your ranking. Google will realize that it is similar to your original keyword that is included in the content copy.
Create an appealing First Paragraph
By this time you already know the importance of headlines. A very essential content writing tip for beginners is to realize the importance of your first paragraph.
These are generally the few sentences that draw your reader into the content copy. There are many ways to create appealing first paragraphs.
One of the popular ways is to provide some survey results, statistics, data that surprise readers. That intrigues the reader enough to go through the next part of the content.
Some other ways are to build a conversational style and provide an interesting anecdote. Remember, whatever you choose should have a compelling effect and move your reader enough to go through your entire content.
Ensure your writeup is packed with value
When you structure your content well it provides the element of neatness and clarity. However, the bottom line is, that your content should be packed with value for your target readers. This is the sole factor that will get you new and recurrent visitors, to your website.
You are writing for people to derive value from your content. This will enable them to make a decision based on your write-up. Do not be casual and create relevant content backed by facts and evidence where need be.
Your content should invoke the feeling you want your target readers to feel. Curiosity, interest, intrigue, inspiration, thoughtful are emotions that your content should successfully elicit in your focus audience. Also, use appealing verbs and cut down on unnecessary adjectives and adverbs.
Proofread, Then, Readout your copy aloud
This is one of the most significant content writing tips for beginners. After you have completed writing content, you will have to eliminate grammatical and other errors. We get so accustomed to our own typos that we might not always realize it while typing them.
When you're starting as a content writer you must invest in a good proofreading tool. In your bid to create a certain number of high-quality content, you will invariably make typos and grammatical errors. It is not just new content writers but veterans too who make these kinds of errors.
Grammarly, Hemingway App Editor, Grammar Checks, Slick Write, Edit Minion are some of the most popular proofreading tools. They help to iron out all the snags and glitches.
After taking care of all the errors, read out your content aloud. This enables you to hear what you have written. If there are any issues, they will be highlighted in this process.
You can also take the help of someone to go through your content. They will efficiently find out the mistakes that you overlook at times owing to the familiarity with your writing. At the end of it, you have a crisp, concise, clear, copy which is the main motive of content writers.
Download a speech to text application
Again this is one of the very handy content writing tips for beginners. Speech-to-text applications help to jot down notes quickly when you don't have a paper and pen at your disposal right away.
New content writers are always looking for new ideas to incorporate into their copy. Sometimes, we remember a pertinent point that can come to great use when writing articles.
You can also create documents in much less time with the help of a speech recognition application. It is sometimes tedious to continuously type on the keyboard. Speech recognition software reduces your workload and increases your efficiency as a writer.
Take up a Course on Content Writing for a better understanding of the industry
If it is feasible and affordable, you should always consider enrolling in a content writing course. They generally span up to 2 months.
The value derived from a good content writing institute and the course are unparalleled. They inform you about the current industry trends and practices of the content writing industry.
Most importantly, they provide you with a comprehensive understanding of how to create content. It is vital to understand the factors that contribute to your content ranking on search engines.
It is not just your good writing skills but a combination of different elements that come together. They include SEO, readability, sentence construction that help to get recognition and visibility. These are the characteristics that will later help you in becoming an authority figure in your specific niche.
So here in this article, we have explained in detail the top 21 content writing tips for beginners in 2024. Your ambition and penchant for learning will make you successful in this field. Maintain discipline, create a schedule of content to write. Give importance to the structure of your content and the formatting of your text. Research thoroughly even before you start writing. It is challenging for a beginner because several factors are at play here. Make use of all the tools available to you.
Leave a Reply Cancel reply
Your email address will not be published. Required fields are marked *
Join Free Content Writing Demo Class
Our Upcoming Live Batch's Starting From
Sunday batch - 3rd dec 2023.
Sunday 10:00 AM - 2:00 PM (IST)
4 Seats Left
You May Also Like To Read
5 best career upskilling courses in hyderabad with certification, digital marketing experts, you should know and follow, are gst rebates taxable top 10 reasons to claim a gst rebate, 10 best freelancing sites for trainees and professionals, top 5 content writing companies in bangalore, best investment banking courses abroad with practical projects, 15 content writing books every content writer must read (hand-picked), a practical guide on how to become a content writer in india, everything you need to know about technical writing courses, share your contact details.
Name This field is for validation purposes and should be left unchanged.
Download Course Brochure (.pdf)
Request for online demo.
Phone This field is for validation purposes and should be left unchanged.
Comments This field is for validation purposes and should be left unchanged.
Download Mock Test
Request to speak with mba advisor, take first online coaching, download course brochure, download course brochure (.pdf) & also speak with our expert advisors.
Talk To Our Agent
Request for a callback, start hiring.
Company Name *
Hiring for * Select Program Content Writer Digital Marketer Data Analyst Financial Modellers Technical Writer Business Accounting & Taxation Search Engine Optimization Investment Banking
Attach Document * Max. file size: 256 MB.
Company Name * First
Select Program Select Program Business Accounting & Taxation Course Content Writing Master Course Digital Marketing Master Course Data Analytics Master Course Financial Modeling Course Search Engine Optimization Technical Writing Master Course
Select Members Select Mumbers 1 2 3 4 5 10+
Our Blueprint
Online Casino
Latest blogs
Content writing tips for beginners.
Sean d'Oliveira
Ready to try content marketing here are 6 content writing tips for beginners to get you started.
After reading everywhere that content marketing is the best way to promote your business on the Internet, you've decided to try your hand at writing some content. Even if you are an accomplished writer in other mediums, you will find that content writing guidelines are a bit different because you are writing for Google as well as for your audience. It can be a bit daunting when you are new to content writing, so we have some content writing tips for beginners to help you get started.
Write a compelling headline
The headline of your content serves a triple purpose. It needs to grab the attention of readers, provide an accurate summation of the information, and meet search guidelines to help Google assign as high search rank.
Headlines should include your focus keyword, ideally be between 55 to 70 characters, and contain a 6 to 7 word count. Headlines that are in the form of a list, a "How to" guide, or question tend to rank the highest. CoSchedule's free headline analysis tool will help you get the hang of formatting headlines for the highest search ranking.
Make your content easy to read
Your content, as part of effective internet marketing strategies, needs to be formatted for easy readability by both readers and Google. Long pages of text can be challenging to read online, particularly on small smartphone screens, which are increasingly important in internet marketing strategies. Online readers often scan through content to find points of interest rather than reading through a long article. Therefore, adapting your internet marketing strategies to accommodate this behavior is crucial for engagement and visibility.
Instead of paragraphs of three to four sentences, break your writing into short paragraphs of one or two sentences so it is easier to read. Use bolded sub-headings to separate your content into topics or ideas, so readers can easily find the concepts that interest them.
Numbered lists and stories with bullet points are popular formats because they are easy to read. Organizing your content this way also helps Google to index it so it gains a higher search position.
Focus on the topic, not keyword stuffing
The basic rules of content writing are similar to the writing guidelines you learned in school, with just a few important changes. You need to include keywords, but you should concentrate on producing well-written, high quality content that clearly explains the topic.
Keyword stuffing will actually get your content penalized. Instead, just include a focus keyword three to four times and use secondary keywords twice at the most.
Word count matters
There is a general rule that longer content is rewarded with a higher search rank. In order to get the highest search ranking, content should be 1000 words at a minimum, and is typically between 1500 and 2500.
A recent search engine study found that top ranking content averaged 1890 words. Don't worry about producing such long content to start, though. Content that is at least 500 words in length is long enough for Google to index and assign a positive search rank.
Proof your content
Proofing your content may seem like an unnecessary addition to these content writing tips for beginners, yet the internet is full of blogs and other content that is riddled with grammar and spelling mistakes. Your content represents your business online and may be a customer's first contact with your brand – so poorly proofed content can actually damage your company's image.
Using a word processing program to check spelling and grammar mistakes is helpful, but can leave you with homonym errors. For the best results, have another person check your writing for mistakes. If that is not possible, Grammarly is a free tool that does a good job of finding common errors.
Practice, practice, practice!
Content writing is like any other skill – the more you do it, the easier it becomes. You can find free tools online that will analyze your content and give you tips on how to improve content writing skills . One of our favorites is the Hemmingway app, which gives you pointers on corrections that will make your writing short, clear, and easy to understand.
If you find you would rather focus on managing your business, you can trust Blue Interactive Agency to handle your content writing chores for you. As a full service interactive marketing agency, we can provide you with high volume content writing services, analytics, distribution services, and more, delivering everything you need for a winning content marketing strategy.
Contact us at Blue Interactive Agency today at 954-779-2801 for more tips on content writing tips and expert content marketing support services to get your business noticed!
About the Author
Blue Interactive News
Brand Marketing
Competitor Analysis
Content Marketing
Core Web Vitals
Digital marketing
Email Marketing
Fort Lauderdale
Google Ranking Factors
Google Search Console
Google Updates
Importance of Competitor Analysis
Interactive Marketing
Keyword Research
Lead Generation
Marketing Tips
Marketing Tools
Mobile Marketing
Pay Per Call
PPC Advertising
SEO Marketing
SEO strategies
SEO Tip of the Day
Social Media Marketing
Social Media News
tv advertising
TV Marketing
Uncategorized
video marketing
YouTube Marketing
So What are you waiting for?
Reach out to Blue Interactive Agency today and start building your web presence with a professional team dedicated to your online growth and prosperity.
Privacy Policy
Fractional CMO
Full Service Marketing Coordinator
(954) 504-9104
You — Officially a Writer! — by Next Friday Do you want to LAUNCH your writing career in just 5 days? Then join our LAST Launch Party of 2023!
Your Membership Card is Here… The Professional Writers' Alliance is where to get the skills- and career-building resources you need to take your freelance career to the next level. Don't miss out on this special deal!
Big Money Writing for Nonprofits — Free Webinar and Q&A There's a big misconception that there's no money in writing for nonprofits and other good causes. But when you pull back the curtain — the opportunity is absolutely massive. And only growing from here! Find out why …
Read More News …
5 Practical Steps to Start Content Writing for Beginners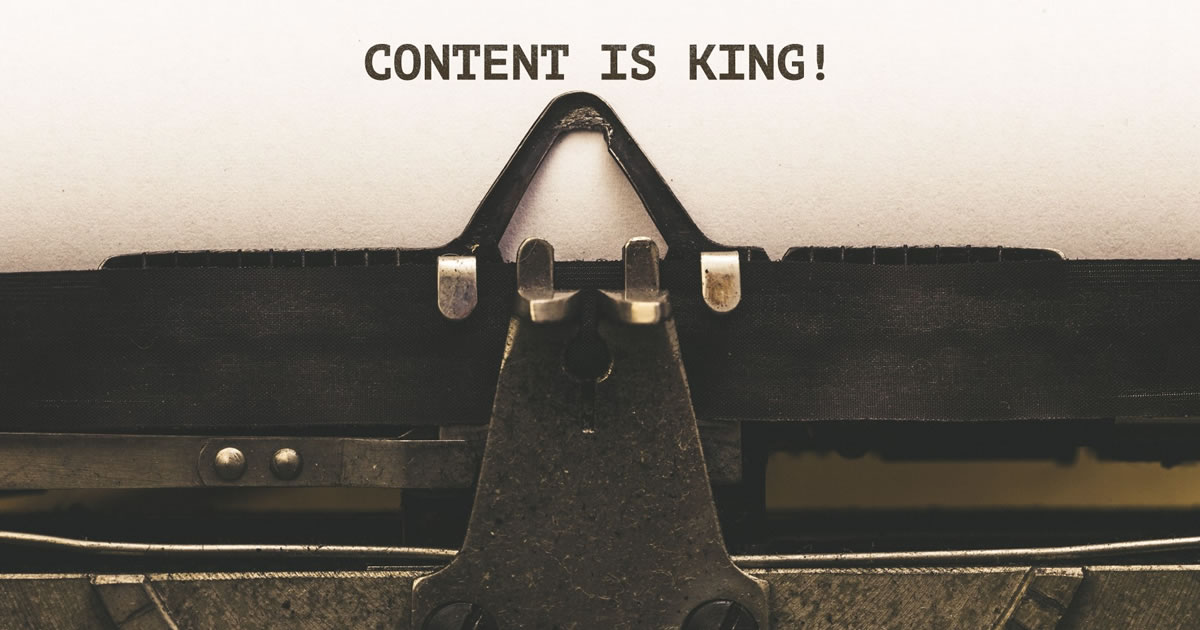 As a beginner writer, it can be hard to know the best writing opportunity to focus on. One to consider – one with lots of benefits for new writers – is content writing.
Content writing refers to written materials that are more informational – such as blog posts or e-newsletters – rather than promotional sales letters.
If you don't like the idea of writing sales copy, content writing is the perfect alternative.
Every business with a website needs content. From articles … to white papers … to customer success stories … content helps to attract new customers and support more sales.
This is why many companies are willing to pay top dollar for skilled content writers. And, content writing lends itself well to retainer work, because most companies will need an ongoing supply of content, like blog posts or social media posts.
Specializing in content writing allows you to hone your writing skills and build a strong portfolio … all while making a good income writing about topics you enjoy.
If you're ready to start content writing, but don't know where to begin, here are five practical steps to help you get started.
Step 1: Read as Much Content as Possible
One of the best ways to learn about content writing is to familiarize yourself with the types of content businesses are currently using.
Start by reading whatever content you can. Browse lots of websites, sign up for email lists, and download any special reports companies might be offering.
Get a good idea of the different types of content out there and how they're written.
If you come across a piece of content you really enjoy, take some time to analyze it. What made it enjoyable? What was the writing style? Why do you think it was more engaging than other similar pieces of content?
Answering these questions will help you understand what works well and how you can incorporate those elements into your own writing.
It can also be helpful to start what's known as a swipe file. This is simply a collection of written materials you can keep and use for reference.
If any pieces of content stand out to you, keep these in a designated email folder, bookmark the webpage, or save any downloads in a specific folder on your desktop.
Then, if you need to write something similar in the future, you'll already have some high-quality examples ready.
For more details on the best content-writing projects for both established writers and beginners, check out our free webinar, 12 Ways to Get Paid to Write Content .
Step 2: Decide Which Type or Types of Content You Want to Write
As you continue to read a variety of content, take note of which types you might want to try writing yourself.
Would you enjoy writing short pieces, such as emails or social media posts?
Or, would you prefer writing longer, more in-depth projects, such as white papers or e-books?
Also consider if there's a specific niche or industry you might want to write for.
For example, if you're an avid photographer, writing for the photography industry might be perfect for you. Or, if you love animals, you could consider writing for the pet industry.
When you're passionate about the topic you're writing about, it shows in your work. So it's well worth taking some time to decide what area you want to specialize in as a content writer.
Choosing a specialty will also help you stand out when you start marketing yourself. You'll be seen as an expert in your chosen field, rather than as a generalist writer. This higher level of expertise also makes you more valuable to a client and leads to higher fees.
Pam Foster, AWAI's Learning Chief, breaks down exactly how to narrow in on your specialty in her webinar, How to Choose a Copywriting Niche .
Step 3: Learn Fundamental Content-Writing Skills
Once you're familiar with some common types of content, and you know what you might want to start writing first, it's time to start practicing.
This will help you expand your writing skills and gain confidence, as you prepare to start finding your first clients.
While it's important to know the fundamentals of your chosen area of content writing, keep in mind you don't need to be an expert before you start your client search.
You can easily start learning the fundamentals by writing some of your own practice pieces of content. If you've decided to specialize in writing emails, try writing some practice emails for a company you admire.
Or, write a few blog posts on topics related to your chosen niche.
You can go back to the swipe file you started building in Step 1 of this article for topic ideas and examples of how to structure each piece of writing.
Another good option is to take some formal content-writing training.
At AWAI, all of our programs are designed to teach you the fundamentals of specific content-writing projects as quickly as possible. Then, we always include a module at the end on how to find writing clients, to make sure you're ready to start earning as soon as you've finished the program.
We created our core program called The AWAI Method™ for Becoming a Skilled, In-Demand Copywriter with the sole intent of teaching writers all the skills you'll need in order to write the most in-demand types of content and build a successful writing business.
You can check out the program here.
Step 4: Prepare Your Best Content-Writing Samples
After you've written some practice content, you can start preparing some writing samples to share with potential clients.
As a beginner writer, you might not have any published work yet. That's okay – you can still put together a strong portfolio of your best writing samples.
Start by going through all the pieces you've written so far and choose your favorites. These can be pieces you've written on your own or as part of a course.
Then, edit and revise them until they're polished and ready to show off to possible clients.
Once you have a few solid writing samples you're proud of, you can post them on your website, if you have one. You can also simply keep them handy to include with any job applications or at the request of potential clients.
For more tips on assembling a knock-out portfolio, take a look at our webinar on How to Create a Winning Portfolio of Writing Samples .
Step 5: Start Finding Clients!
Please keep in mind, you do not need to master the previous four steps in this article before you start looking for writing clients.
As long as you're familiar with the types of content you want to write, and you understand the basics of how to write them, you're ready to find paid writing work.
So, where to start?
Overall, we've found AWAI members have had the greatest success finding clients through LinkedIn, which is a website that allows you to connect with other professionals.
It's free to set up a profile for yourself on LinkedIn. There is a paid version of LinkedIn that offers more services, but you don't need it to start connecting with others and using the platform.
When you're setting up your profile, make it clear what type of writing or industry you specialize in, as well as what makes you qualified in that area.
For example, this is the LinkedIn profile for freelance writer Christina Haviland: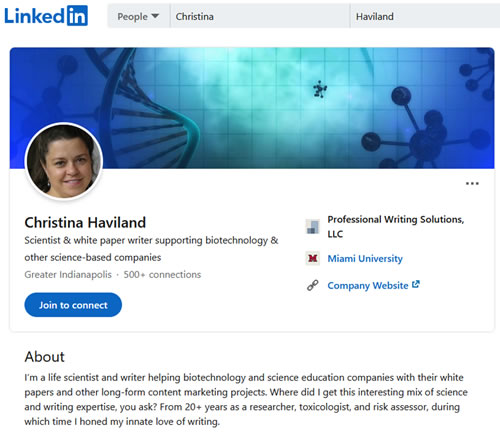 You can see Christina has clearly explained what she does (writes white papers) and who she serves (biotechnology and other science-based companies).
Once you have your profile set up, the next step is to start connecting with people related to your niche. Self-marketing expert Ilise Benun explains how to do this in more detail in her free webinar, LinkedIn Now: Best Practices for Getting Great Writing Clients .
In addition to LinkedIn, we also recommend starting your own writer's website. It doesn't have to be fancy, but establishing your professional presence on the web is important as a content writer.
Our free webinar, How to Attract Freelance Writing Clients Via a Magnetic Website , explains how to set up your site as quickly as possible and start using it to find clients.
Another great source of potential clients is AWAI's job board, called Writers Wanted , where our team personally vets every job listing. Writers Wanted has a wide range of opportunities suitable for both beginners and experienced writers, from freelance contracts to full-time positions.
And for more client-getting ideas, feel free to check out our webinar on the Top 10 Places to Find Freelance Writing Clients .
Persistence Pays Off When You're Starting Your Content-Writing Career
Any new endeavor, including building a content-writing career, takes time and persistence.
But, if you continue practicing your craft and taking steps to find good clients, we're confident you can go from beginner to high-earning professional fairly quickly.
Just remember to keep having fun along the way, and you'll be living the writer's life before you know it!

The AWAI Method™ for Becoming a Skilled, In-Demand Copywriter
The AWAI Method™ combines the most up-to-date strategies, insights, and teaching methods with the tried-and-true copywriting fundamentals so you can take on ANY project — not just sales letters. Learn More »
Share this Page:
Facebook Twitter Pinterest LinkedIn Email
Here's Why, If You Know How to Write Direct Response Copy, Your Future Is Golden
The #1 Way to Bring in a Passive Income as a Writer — Inside AWAI
Where the Puck Is Going Next and More Answers for Writers from Russ Henneberry
Find Your First Writing Clients in This Trillion Dollar Market
Guest, Add a Comment Please Note: Your comments will be seen by all visitors.
You are commenting as a guest. If you're an AWAI Member, Login to myAWAI for easier commenting, email alerts, and more!
(If you don't yet have an AWAI Member account, you can create one for free .)
Display Name * : This name will appear next to your comment.
Email Address * : Your email is required but will not be displayed.
Comment * : Text only. Your comment may be trimmed if it exceeds 500 characters.
Type the word above * : Hint: The letters above appear as shadows and spell a real word. If you have trouble reading it, you can use the links to view a new image or listen to the letters being spoken.
Submit Comment ( * all fields required)
Call Member Services 866-879-2924 (Toll Free) Mon – Fri 9:00 AM to 5:00 PM ET More Ways to Contact Us »